Final Words
If you are in the market for a premium business-class Ultrabook featuring AMD's Raven Ridge platform, Lenovo has you covered with the ThinkPad A285. The build quality is as superb as you'd expect in a ThinkPad, and it offers a great keyboard with a thin and light design. The ThinkPad look is iconic, and despite the A285 not being as leading edge as Lenovo's X1 Carbon design, the A285 offers a great build for far less than what an X1 Carbon costs.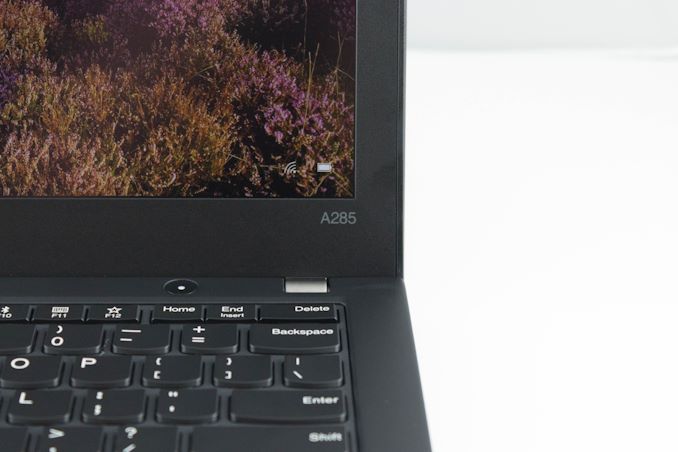 It would be nice to see Lenovo ditch the low-end 1366x768 TN display option, even though there is likely demand for it by people buying in bulk for other people to use. But in practice the 1920x1080 IPS should be a pretty easy upsell; it offers a much higher resolution, along with an anti-glare coating, and touch support, making it a rather compelling option. The color accuracy of the IPS display is only average, but that is likely not a huge issue for the target demographic for this device.
It's unfortunate to see this chassis move away from the removable dual-battery system. Dual batteries were a great idea, since you could easily swap out the battery without shutting down the machine. But Lenovo likely has metrics on how often that was used, and you can generally get a larger battery in less size if you go with a non-removable model. As a business machine, parts should not be an issue either.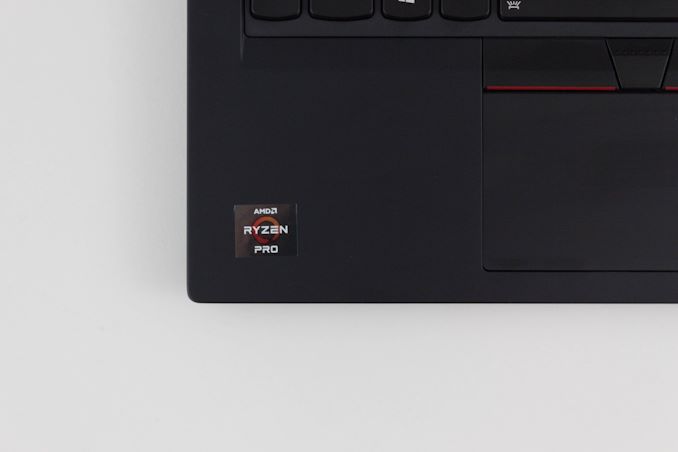 Lenovo offers great connectivity with the ThinkPad A285, including two USB-C Gen 2 ports, an integrated Ethernet connector, and a clever combination of the Ethernet and USB-C port to offer a docking option. There's no SD card reader, but there's likely not a huge demand for that in a laptop not aimed at photographers. Lenovo does cover the business requirements with a fingerprint reader, as well as a smart card reader.
The performance of the Raven Ridge-based AMD Ryzen 5 Pro 2500U is not spectacular though, and even the kind of performance advantage you'd expect from an AMD iGPU are not really there with the Vega 8 iGPU. Although on the whole the overall performance is more than adequate for plenty of office tasks. The 8 GB of RAM is enough for today for the type of tasks you'd likely perform on a 12.5-inch laptop, but it would really be nice to see a build-to-order 16 GB option on Lenovo's site as well. The larger 14-inch A485 does offer up to 32 GB.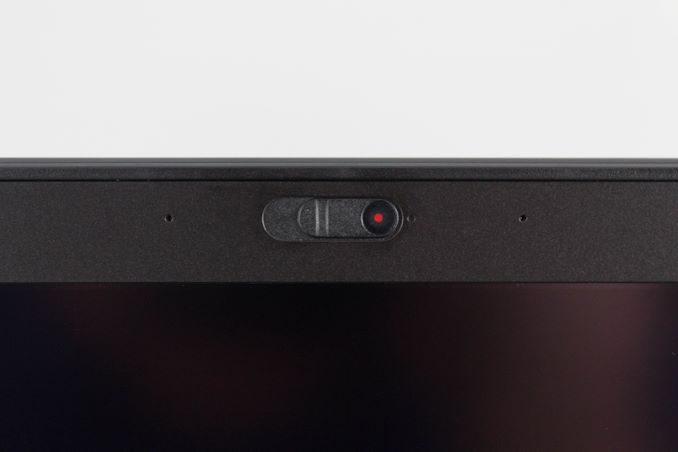 The biggest thorn in an otherwise solid laptop is probably AMD's platform power draw. We've only tested two Raven Ridge laptops so far, but the idle power draw of each was remarkably consistent, falling within 40 mW of each other. And at over 4.5 Watts, it's just too high, causing significantly higher battery drain than their competitors. This, coupled with the 48 Wh battery in the ThinkPad A285, means that we achieved battery runtimes that were well below the category average. That's not ideal for a device that is so easily portable. Lenovo offers this same chassis with the Core i7-8650U, and undoubtably the battery life would be significantly better with the Intel platform.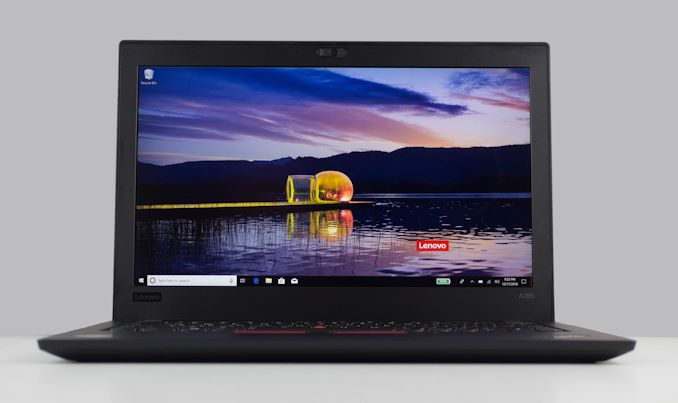 Despite the issues with AMD's mobile platform, there's little doubt there is demand for their products, and for those in the market for a well-built Ryzen Mobile laptop, it's hard to look further than this. If your business is interested in devices with DASH support, AMD's Ryzen Pro series has you covered with open-source device management, comparable with Intel's vPro offerings. Lenovo is offering a great product featuring AMD Ryzen, with a quiet and reliable design, plenty of business features, and a laptop that is incredibly easy to travel with. Hopefully AMD can sort out its power issues soon, and make their product more competitive in such a competitive design as this Lenovo ThinkPad A285.