GPU Performance
We've tested Raven Ridge before, which is the platform name for Ryzen Mobile, but that was the Ryzen 7 2700U with Vega 10 in the Acer Swift 3. The Thinkpad A285 ships with the Ryzen 5 Pro 2500U, which features the Vega 8 GPU, meaning 8 Vega cores, which means if you do want the best GPU performance you can get in a 15-Watt PC APU, you will have to get the highest-tier Ryzen Mobile.
To test the ThinkPad A285, we ran it through our GPU suite for integrated GPU laptops. If you'd like to compare the A285 to any device not shown in the graphs, please check out our online bench.
3DMark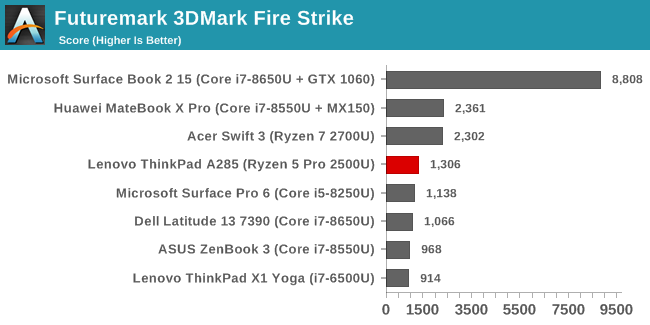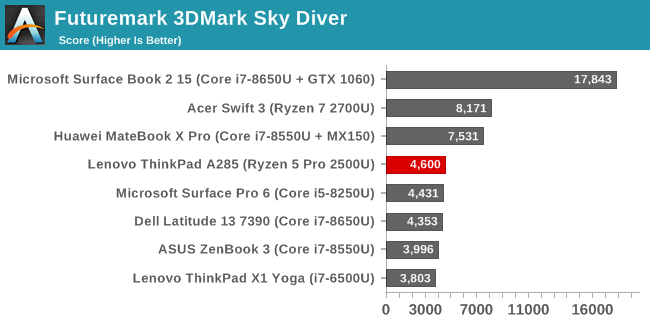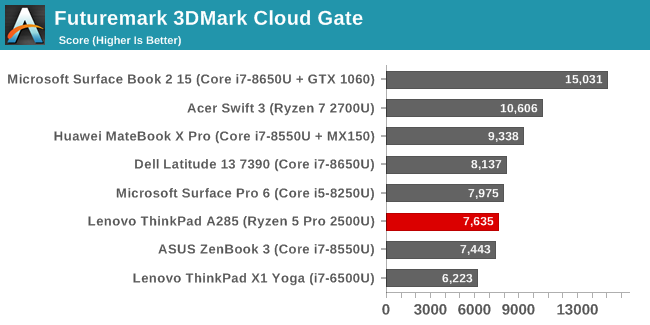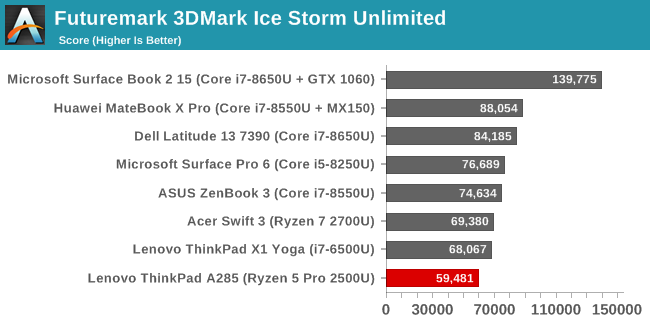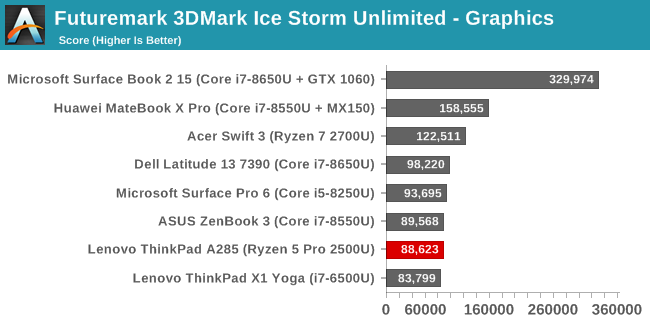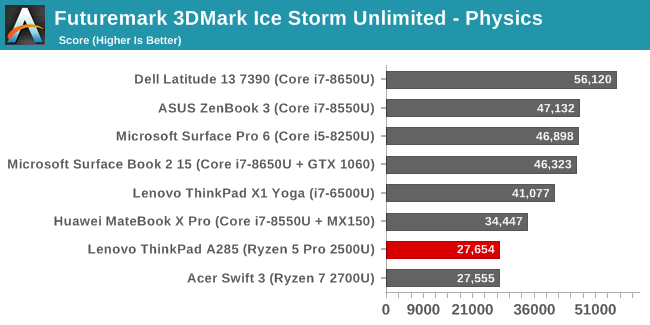 UL Benchmark's 3DMark offers a set of tests with varying degrees of complexity, with Fire Strike being something made for dGPU devices, and Ice Storm Unlimited the same test they offer on smartphones and tablets.
The ThinkPad A285 with its less-powerful GPU definitely takes a step back from its faster brother in the Acer Swift 3, and coupled with the lower frequency CPU, finds itself more-or-less tied with the Intel iGPU. Which isn't really praise by any measure. AMD also hasn't really been updating performance with drivers as quickly as hoped on the Raven Ridge platform for DX11.
GFXBench


GFXBench has been updated to version 5 on the PC, and brings with it new DX12 tests with the Aztec Ruins scenes. As such, we'll be transitioning to these new tests as our baseline for GFXBench going forward.
Aztec Ruins offers both a normal (1080p) and high (1440p) mode, and here the Vega 8 does quite a bit better than it did on DX11 with 3DMark. The results on both level are slightly behind the Vega 10 Acer Swift 3, but well ahead of the iGPU in the Surface Pro 6.
Dota 2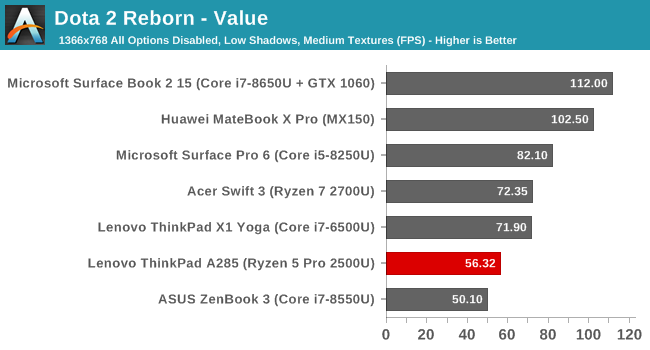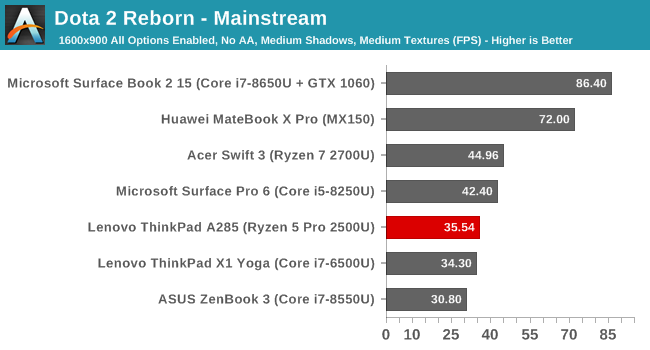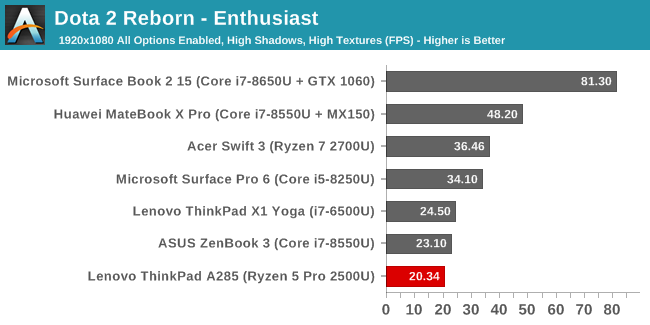 For iGPU laptops, we use Dota 2 as our real-world gaming test, since it's both a very popular game, and quite adaptable to low-end hardware. Unfortunately, there was no way to run 1366x768, on this device, so it was run at 1280x720 instead. Dota 2 is a DX11 title, and the performance of the ThinkPad is not great here compared to either the Ryzen 7 2700U, or the Intel laptops.
GPU Conclusion
There's little doubt that Vega can offer a lot more performance than Intel's iGPU offerings, and we've seen that before with the Vega 10, but Vega 8 in the ThinkPad A285 doesn't offer quite the performance level, especially on DX11 titles, which is still the most popular API on the PC. As a result the iGPU portion of AMD's APU is still competitive with Intel offerings, but it won't offer the kind of class-leading performance that AMD is better known for.