3D Rendering Performance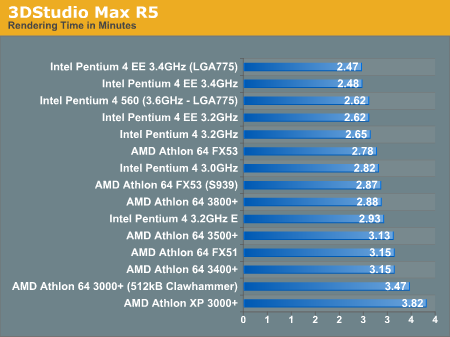 Interestingly enough, although 3D rendering is not normally considered to be a cache size-dependant task, the 3.4EE cannot be touched by the new Pentium 4 560. Performance from the Intel platforms continues to be strong here as well.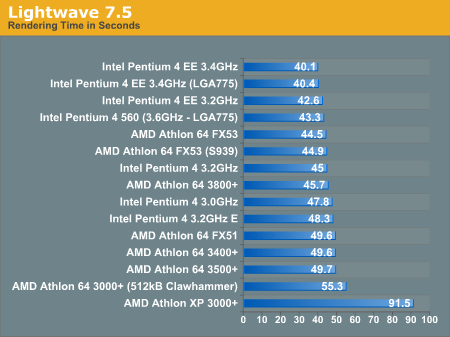 The performance under Lightwave is similar to what we've seen under 3D Studio Max, with the Extreme Edition CPUs taking the crown.