Power, Temperature, and Noise
As always, we'll take a look at power, temperature, and noise of the Radeon RX 590. As a custom-only specification, this means that we will be looking at solely AIB vendor designs. With the RX 590, we already know what to expect with existing RX 580 boards and coolers.
As this is a new GPU, we will quickly review stock voltages and clockspeeds as well.
AMD RX Series Video Card Voltages
Boost
Idle
Radeon RX 590
1.1563V
0.8000V
Radeon RX 580
1.1625v
0.7625v
Radeon RX 480
1.0625v
Power Consumption
For all the gaming performance gains that the RX 590 has made, it came with the higher clockspeeds, and to bring those higher clockspeeds came more power. Already, TBPs have notably increased from the RX 480's 150W to the RX 580's 185W, and now to the RX 590's 225W. Which is already past RX Vega 56's 210W reference board power spec.
Idle power consumption doesn't show anything out of the ordinary.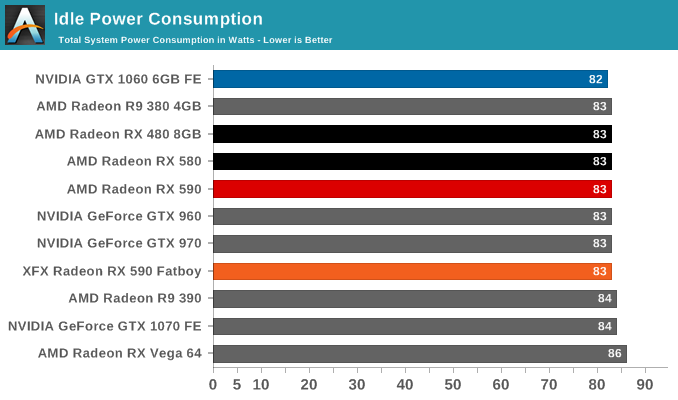 The RX 590's load power consumption is a slightly different story. For the RX 580 launch, we mused that this is where AMD paid the piper. For the RX Vega launch, I commented that the piper had then taken AMD to the cleaners. For the RX 590 today, I thought there wasn't any more the piper wanted to take, but there was.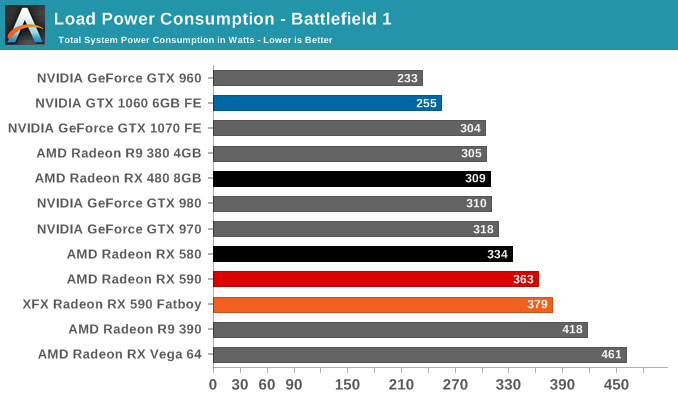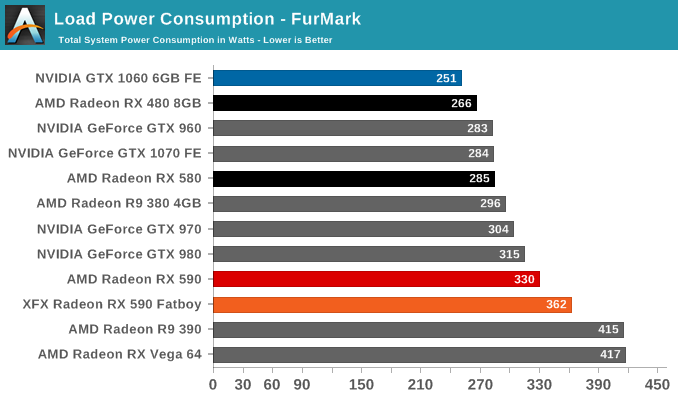 From the wall, the RX 590 now pulls 30 to 45W more than the RX 580 in Battlefield 1. The difference in FurMark is even starker, with the RX 590 now drawing 45 to 80W more. Naturally, the power delta gets higher when comparing to the RX 480, let alone the GTX 1060 6GB FE. In Battlefield 1, that's 110W or more system consumption than the GTX 1060 6GB FE for what is panning out to be around 10% faster performance. It's clear that the RX 590 is not in the same league - or anywhere close - to the GTX 1060 in terms of power efficiency.
Temperature
With all that power, heat and temperature can easily become an issue. But as both a non-reference launch and a product refresh, the featured open air axial fan designs are tried-and-true, and already configured to dissapate similar thermals.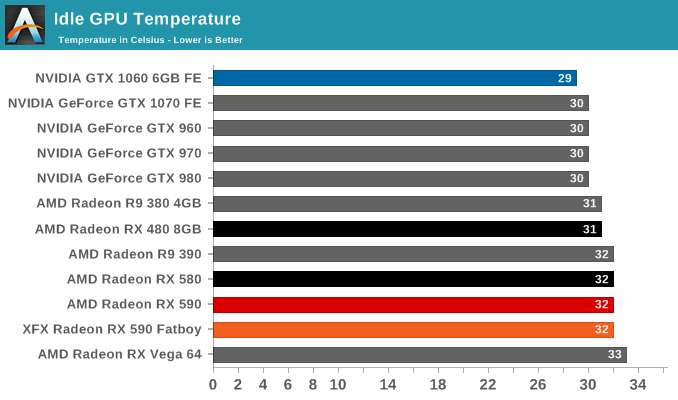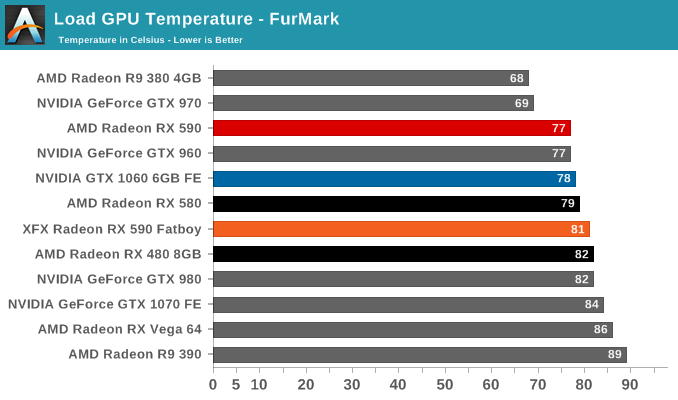 Noise
Likewise with noise, the RX 590 can benefit from zero dB functionality, where fans turn off under certain temperatures.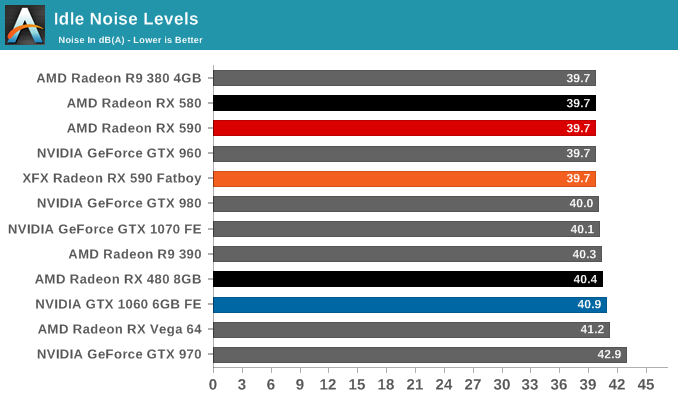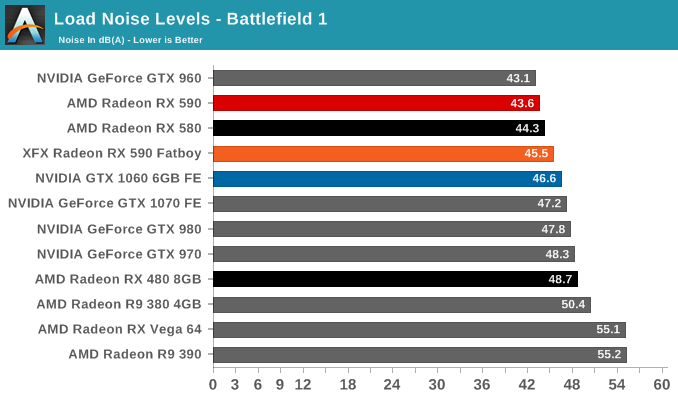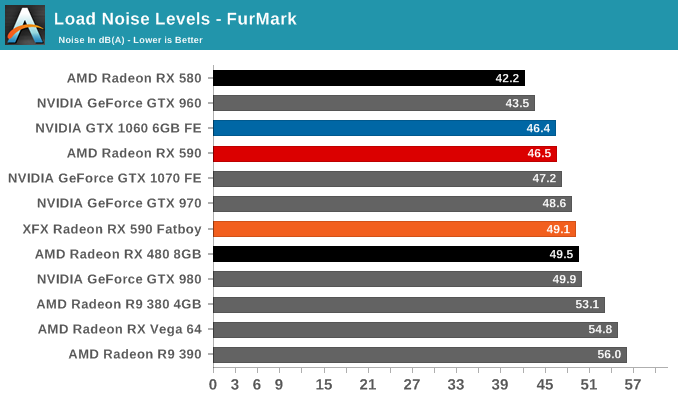 Additionally, a quick glance at RX 590 power consumption at -25% and -50% power limits show that like the RX Vega, RX 480, and RX 580, Polaris 30 is well past the optimal point on the voltage curve with the clocks at hand.