Compute & Synthetics
Shifting gears, we'll look at the compute and synthetic aspects of the RX 580. As this is the 3rd time we're seeing 'big' Polaris, there's nothing new to discuss, and with no other design changes we only expect to see the impact of increased clockspeeds.
Beginning with CompuBench 2.0, the latest iteration of Kishonti's GPU compute benchmark suite offers a wide array of different practical compute workloads, and we've decided to focus on level set segmentation, optical flow modeling, and N-Body physics simulations.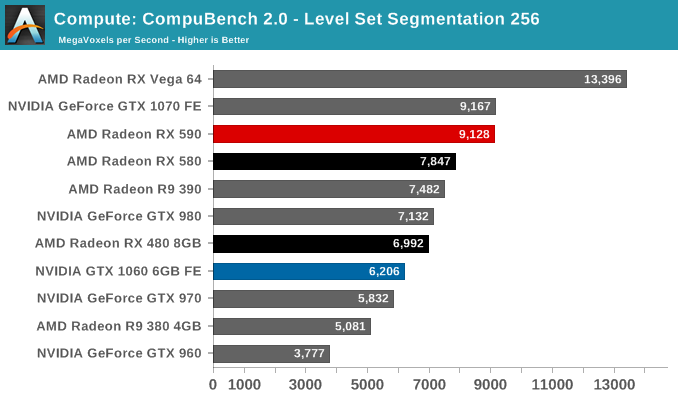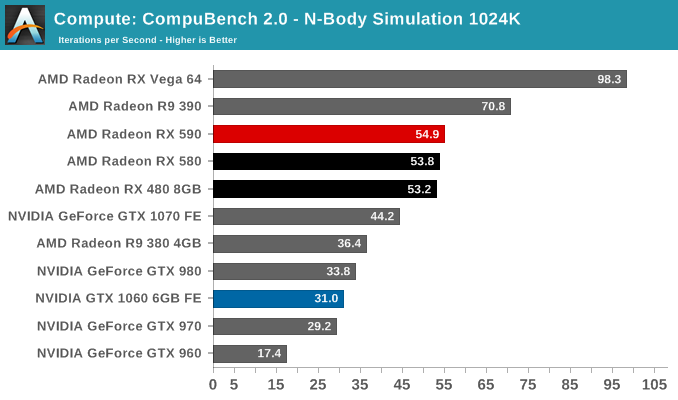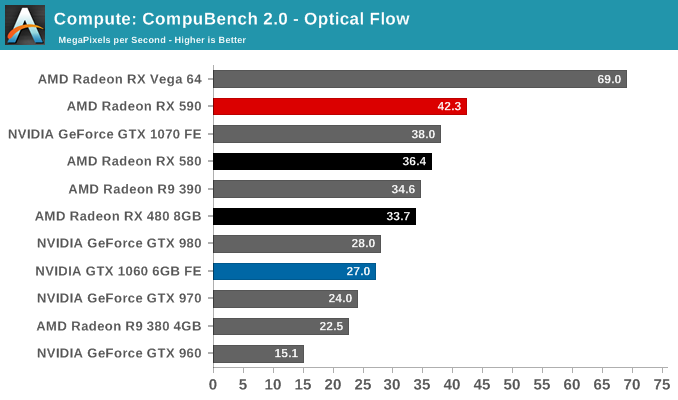 Moving on, we'll also look at single precision floating point performance with FAHBench, the official Folding @ Home benchmark. Folding @ Home is the popular Stanford-backed research and distributed computing initiative that has work distributed to millions of volunteer computers over the internet, each of which is responsible for a tiny slice of a protein folding simulation. FAHBench can test both single precision and double precision floating point performance, with single precision being the most useful metric for most consumer cards due to their low double precision performance.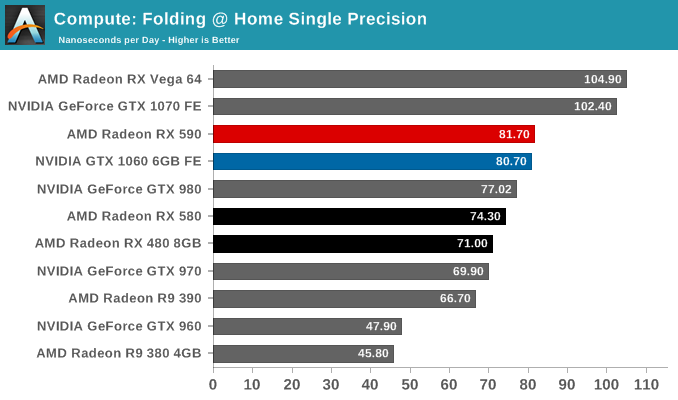 Next is Geekbench 4's GPU compute suite. A multi-faceted test suite, Geekbench 4 runs seven different GPU sub-tests, ranging from face detection to FFTs, and then averages out their scores via their geometric mean. As a result Geekbench 4 isn't testing any one workload, but rather is an average of many different basic workloads.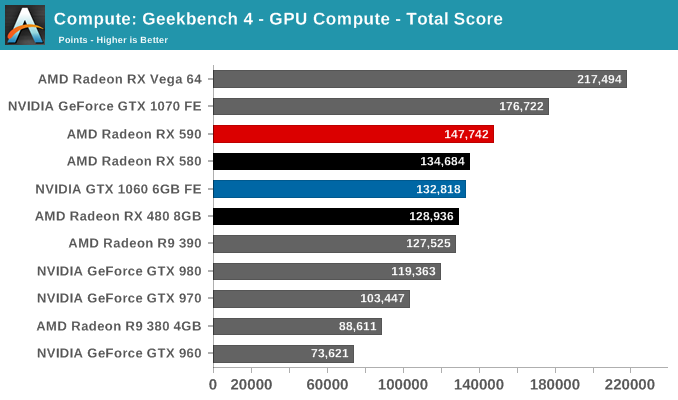 We'll also take a quick look at tessellation performance.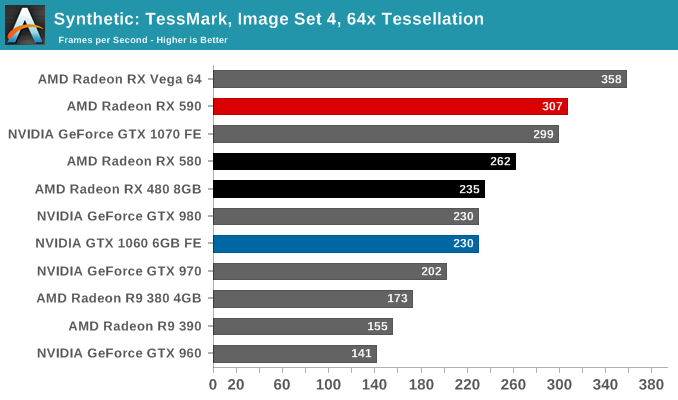 Finally, for looking at texel and pixel fillrate, we have the Beyond3D Test Suite. This test offers a slew of additional tests – many of which use behind the scenes or in our earlier architectural analysis – but for now we'll stick to simple pixel and texel fillrates.