CPU and Motherboard Alternatives
CPU: Intel Pentium 4 3.0C 800MHz FSB (512K L2 cache) Northwood
Motherboard: ASUS P4P800 Deluxe (865PE chipset)
Price: CPU - $224 shipped (retail heatsink and fan). Motherboard - $112 shipped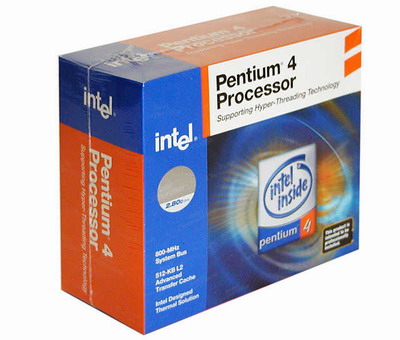 Knowing just how much Athlon 64 processors trump current Pentium 4 processors in games, it would only be fair to point out the Pentium 4's advantages in other programs like encoding or specialized apps, such as Lightwave. Certain 3D rendering apps like Maya will go back and forth between the Athlon 64 and Pentium 4, though the P4 does eventually win out in that area. Business apps are no contest, though, and AMD continues to dominate this area of life. This annually "weak" area of performance for Intel and their consistently higher prices are keeping them from mid-range and entry level CPU recommendations.
But overall, besides the $38 price delta, the 3.0C offers nearly the same performance as an Athlon 64 2800+ (512K L2). Certain steppings of the 3.0C are even available online that overclock extraordinarily well, and so that may be a major reason to go with this particular processor. We wouldn't bank on finding the perfect 3.0C stepping of your dreams, though.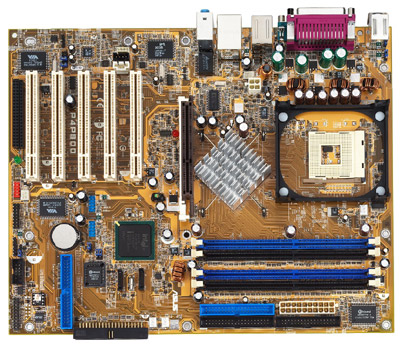 This pick continues to be a tough one, since ABIT, Gigabyte, DFI, MSI and other motherboard manufacturers offer excellent mid-range 865PE offerings. In the end, ASUS had just enough features and performance with their P4P800 Deluxe to edge out the other contenders, not to mention the fact that we've personally tested and approved this motherboard for reliability. The P4P800 Deluxe is one of the best currently available Intel motherboards that you can pair with an 800MHz FSB processor, and therefore, a 3.0C processor is perfect. The P4P800-D has an excellent balance of great features (SATA and IDE RAID, Gigabit LAN, IEEE1394 FireWire, etc.), 865PE performance, and a very good "mid-range" price at $112 shipped. Most online vendors sell this board for more like $112-$118, but as you can see, you will be able to find it for less at a few reputable online vendors. If you were so inclined to enter into more experienced user territory, the P4P800 Deluxe is also an excellent motherboard for FSB overclocking. Otherwise, we suggest that you stick to stock, and not overclocked speeds, if you are a beginning builder.
For a more in-depth look at the ASUS P4P800 Deluxe, we suggest you take a look at
our Intel motherboard roundup from last year
.
Listed below is part of our RealTime pricing engine, which lists the lowest prices available on the Intel CPUs and motherboards from many different reputable vendors:
If you cannot find the lowest prices on the products that we've recommended on this page, it's because we don't list some of them in our RealTime pricing engine. Until we do, we suggest that you do an independent search online at the various vendors' web sites. Just pick and choose where you want to buy your products by looking for a vendor located under the "Vendor" heading.