AnandTech Storage Bench - Light
Our Light storage test has relatively more sequential accesses and lower queue depths than The Destroyer or the Heavy test, and it's by far the shortest test overall. It's based largely on applications that aren't highly dependent on storage performance, so this is a test more of application launch times and file load times. This test can be seen as the sum of all the little delays in daily usage, but with the idle times trimmed to 25ms it takes less than half an hour to run. Details of the Light test can be found here. As with the ATSB Heavy test, this test is run with the drive both freshly erased and empty, and after filling the drive with sequential writes.
The Patriot Hellfire, in blue, is highlighted as an example of a last-generation Phison E7 drive. Although we didn't test it at the time, the MP500 was based on the same controller and memory.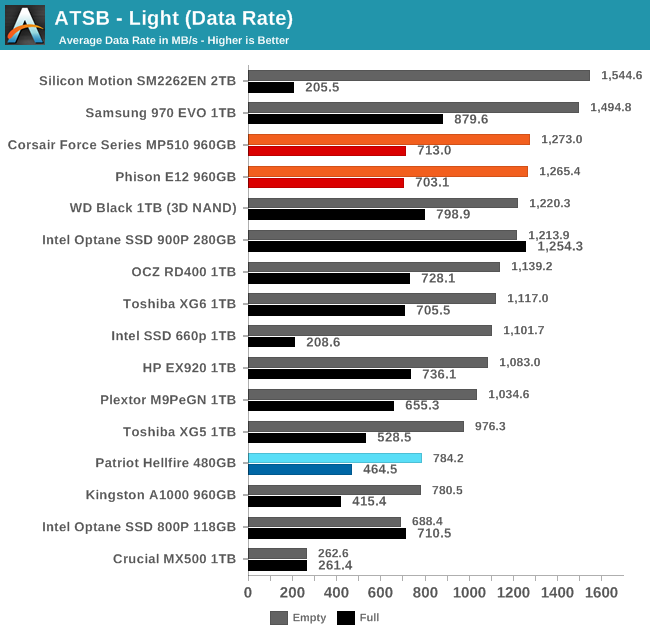 The average data rates from the Corsair Force MP510 show a much larger performance hit for running the Light test on a full drive than we saw with the Heavy test, but in either case the MP510 maintains competitive performance.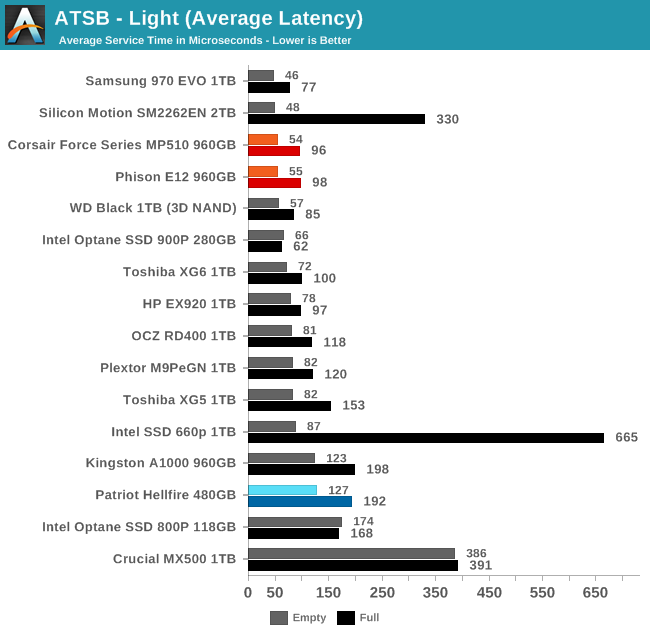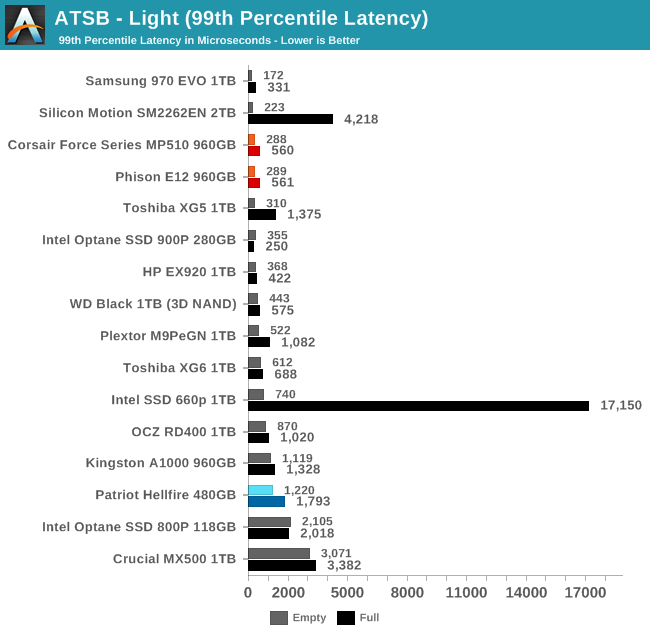 The average and 99th percentile latencies from the MP510 are very low, though most of the NVMe drives listed here have sub-millisecond 99th percentile latencies and the differences generally imperceptible for workloads this light.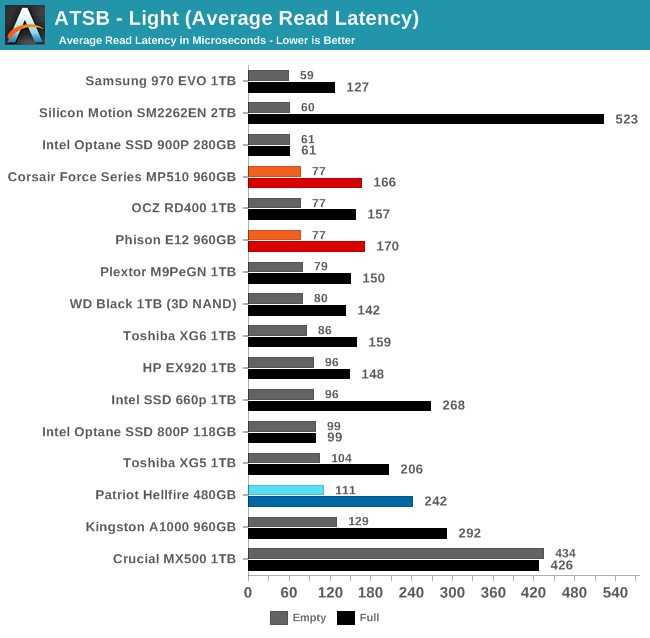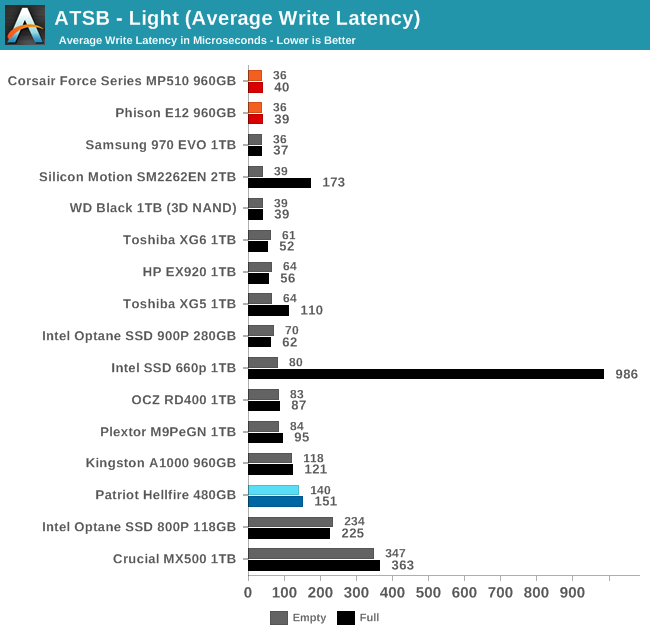 The MP510 continues to have some of the best write latencies and competitive read latencies, with the write latency in particular showing almost no penalty for running the test on a full drive.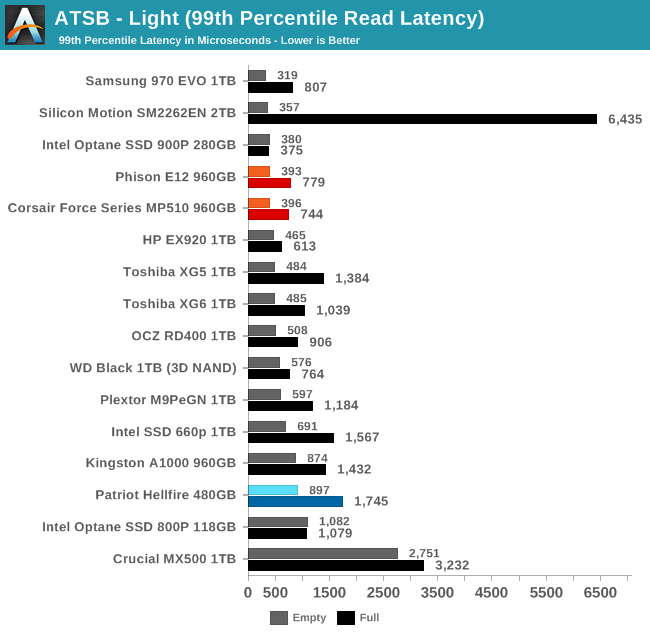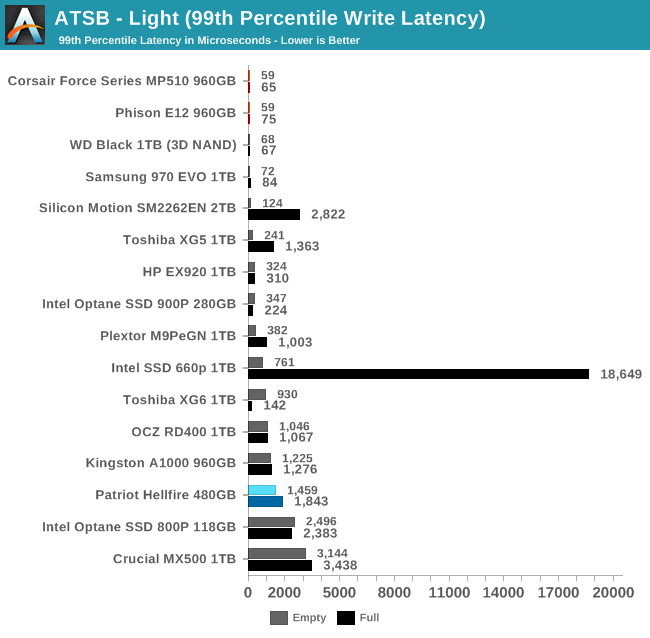 The 99th percentile write latency of the Corsair MP510 on the Light test is minimal, showing that the entire test operates within the very fast SLC write cache. The read latencies are very good, but don't set any records.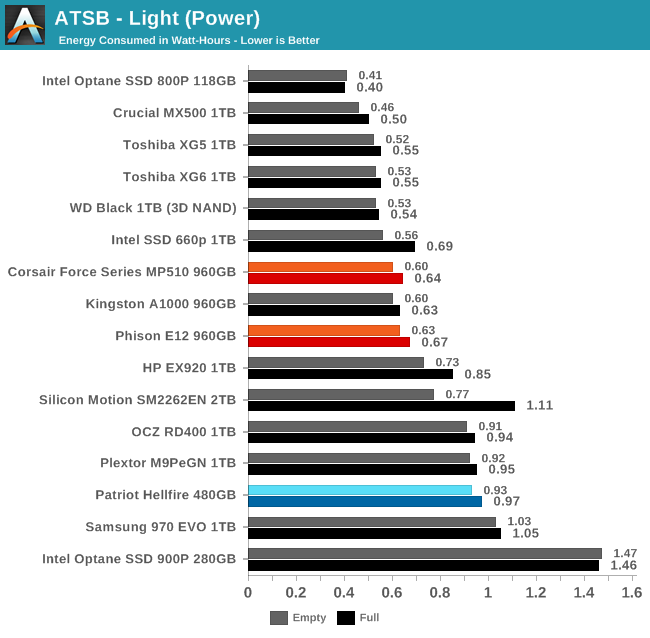 The energy usage by the MP510 during the Light test is a bit better than average but still about 30% higher than the Crucial MX500 mainstream SATA SSD.