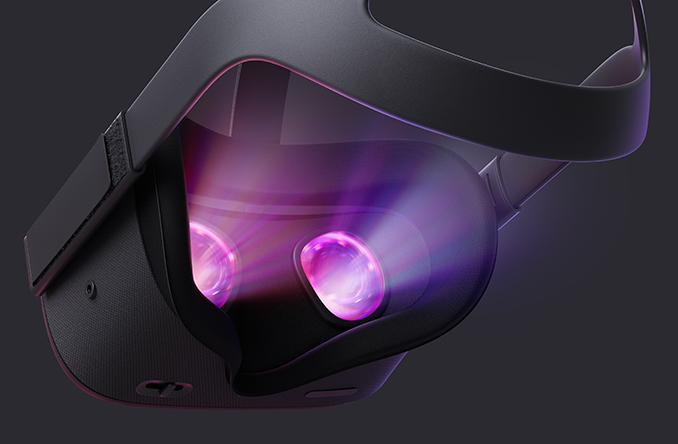 Oculus VR this week introduced its next all-in-one untethered VR headset, based around a 6-degree-of-freedom (6DoF) positional tracking system as well as the same optics as the Oculus Go launched earlier this year. Essentially an upscale, more powerful iteration of the Oculus Go, the new Oculus Quest will hit the market next spring at a price starting from $399.
The key feature of the Oculus Quest is its inside-out 6-degree-of-freedom (6DoF) positional and controller tracking that does not need any external sensors or a PC. The manufacturer says that tracking relies on four ultra-wide-angle sensors and computer vision algorithms, but does not go beyond that. When it comes to display subsystem of the Oculus Quest, the developer claims that the new unit has the same optics as the Oculus Go, but a display with a 3200×1440 (1600×1440 per eye) resolution (up from 2560×1440).
Besides graphics, Oculus VR also indicates improvements of built-in audio capabilities of the headset. Last but not least, the Oculus Quest will ship with its own Touch controllers that work just like controllers of the Oculus Rift, which will be a welcome upgrade when compared to the current-gen untethered Oculus Go headset that comes with a very simplistic controller.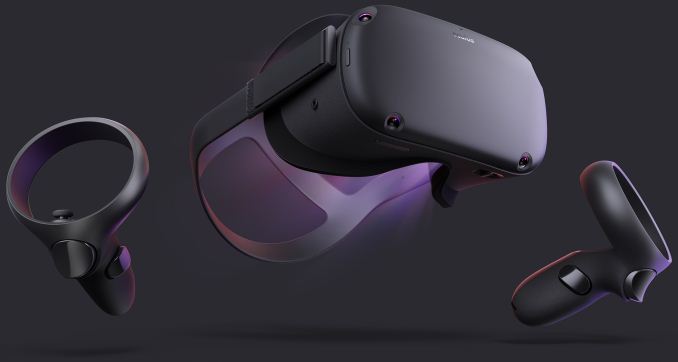 Oculus VR has not disclosed which SoC it plans to use with the Quest, but considering the fact that the chip has to run games in a higher resolution than the Oculus Go and also process computer vision algorithms (unless Oculus VR uses a special purpose chip for them), it is safe to say that the new headset uses some kind of highi-end SoC (ed: it's since been confirmed that the SoC is a Snapdragon 835).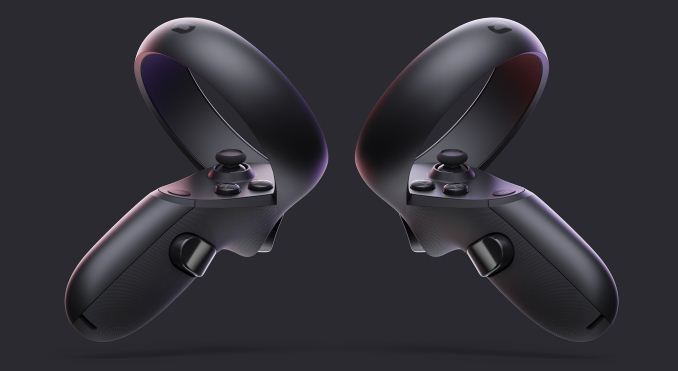 When it comes to games that take advantage of the Oculus Quest, the manufacturer promises that "over 50" titles will be available at launch, including games originally developed for Rift, such as Robo Recall, The Climb, and Moss.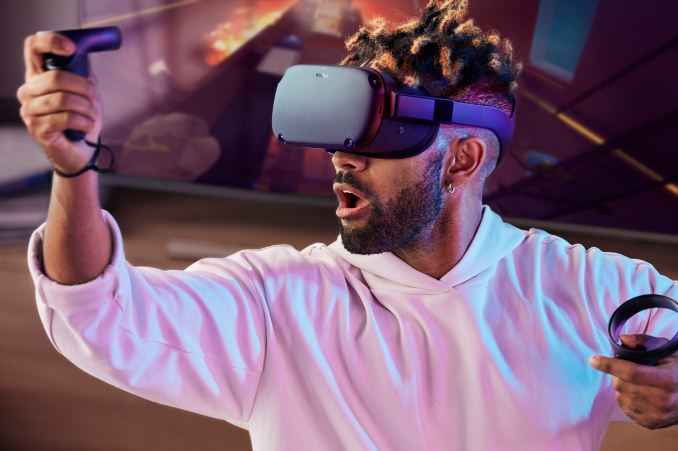 The inclusion of Touch controllers as well as a more advanced SoC naturally had an effect on pricing of the new headset. The Oculus Quest 64 GB model will cost $399 (and this price alone implies on a more powerful SoC than the Qualcomm Snapdragon 821 used for the Go), which means that the unit will sit right above the Oculus Go ($199 - $249), but will still be more affordable than the Oculus Rift ($399) which requires a high-end gaming PC to function.
Related Reading:
Source: Oculus VR