Gaming: Integrated Graphics
Despite being the ultimate joke at any bring-your-own-computer event, gaming on integrated graphics can ultimately be as rewarding as the latest mega-rig that costs the same as a car. The desire for strong integrated graphics in various shapes and sizes has waxed and waned over the years, with Intel relying on its latest 'Gen' graphics architecture while AMD happily puts its Vega architecture into the market to swallow up all the low-end graphics card sales. With Intel poised to make an attack on graphics in the next few years, it will be interesting to see how the graphics market develops, especially integrated graphics.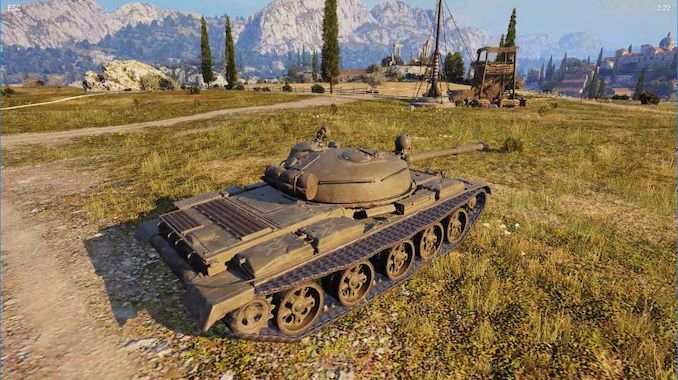 For our integrated graphics testing, we take our 'IGP' category settings for each game and loop the benchmark round for five minutes a piece, taking as much data as we can from our automated setup.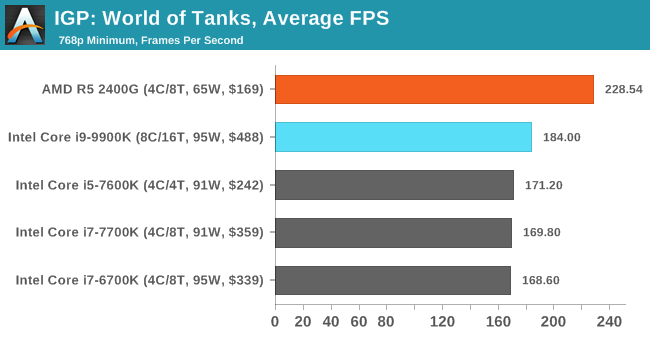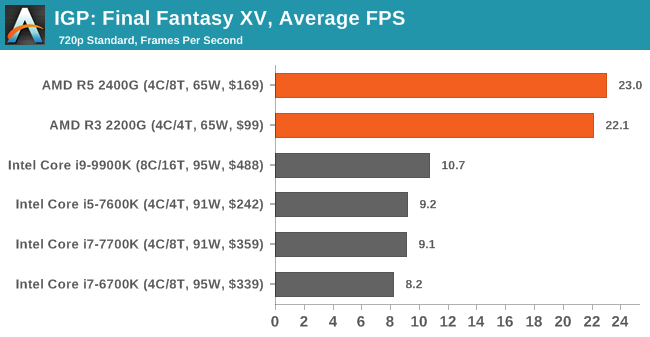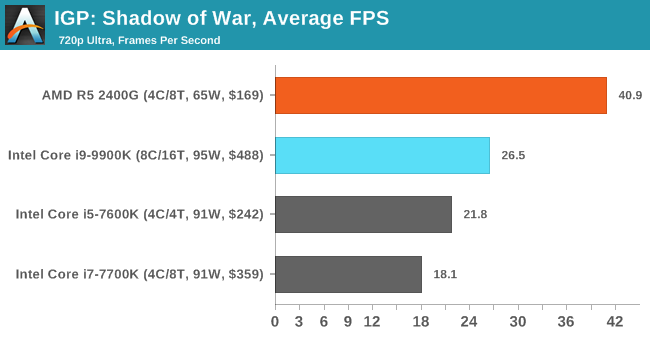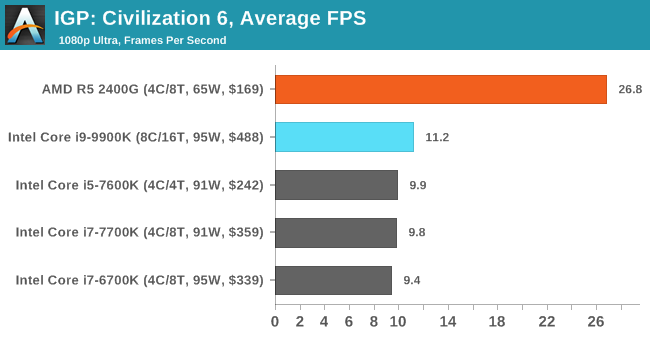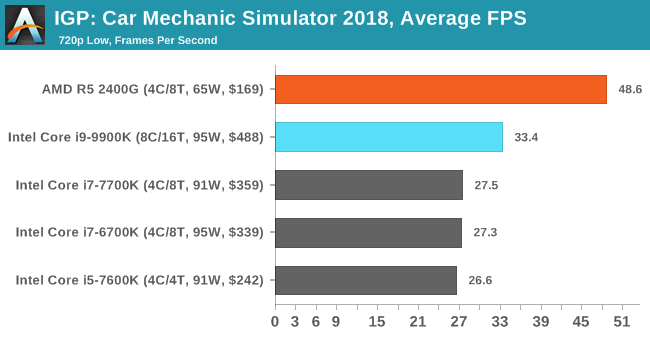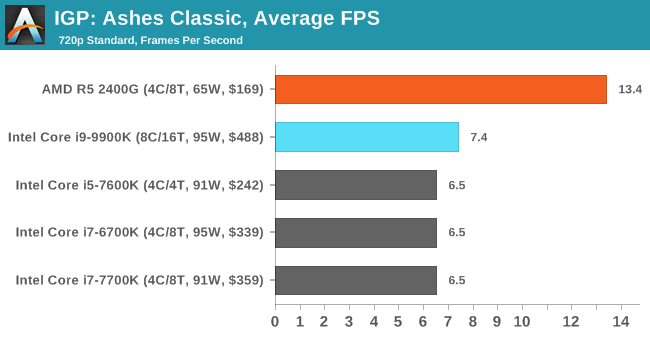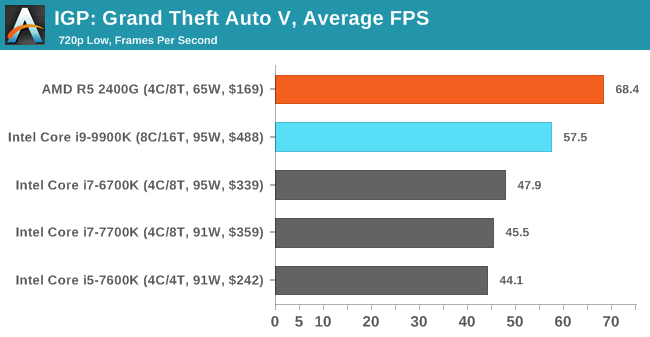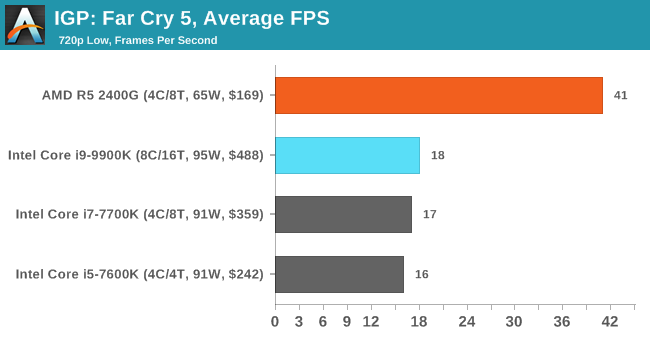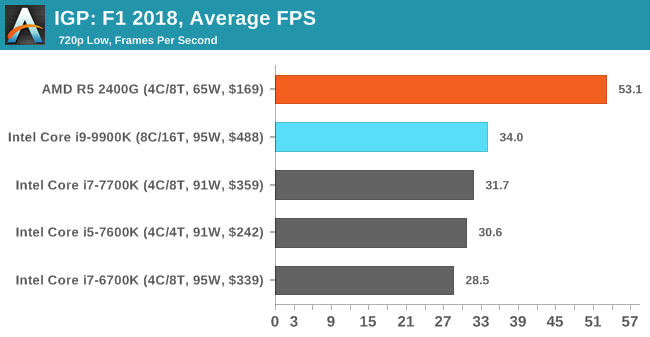 Finally, looking at integrated graphics performance, I don't believe anyone should be surprised here. Intel has not meaningfully changed their iGPU since Kaby Lake – the microarchitecture is the same and the peak GPU frequency has risen by all of 50MHz to 1200MHz – so Intel's iGPU results have essentially been stagnant for the last couple of years at the top desktop segment.
To that end I don't think there's much new to say. Intel's GT2 iGPU struggles even at 720p in some of these games; it's not an incapable iGPU, but there's sometimes a large gulf between it and what these games (which are multi-platform console ports) expect for minimum GPU performance. The end result is that if you're serious about iGPU performance in your desktop CPU, then AMD's APUs provide much better performance. That said, if you are forced to game on the 9900K's iGPU, then at least the staples of the eSports world such as World of Tanks will run quite well.