BTX Motherboards from ASUS and MiTAC
ASUS seemed to do a good job of meeting BTX spec with their P5G6B design: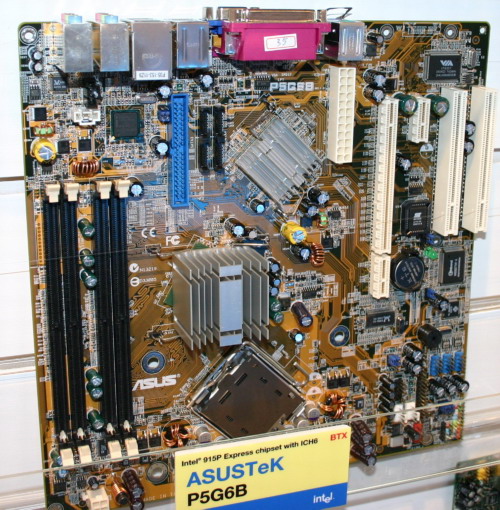 Unfortunately the presence of the ATX power connector that close to the PCI Express x16 slot also does not do a good job of making room for large coolers on PCI Express graphics cards. Granted it is a bit of a puzzle as to how two-slot PCI Express graphics cards would fit in micro BTX systems like this one; there doesn't seem to be enough room to the left of the x16 slot to fit another slot cutout.
MiTAC (owners of Tyan) had a board almost identical to Intel's solution, also based on the 915 chipset: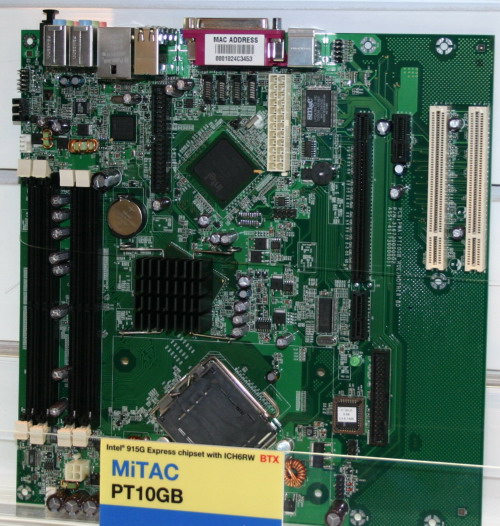 Much like the ASUS board, MiTAC's PT10GB has a small connector at the end of the PCI Express x16 slot. That particular connector is another x1 connector, which we are hypothesizing is used to deliver extra power to extremely power hungry graphics cards.