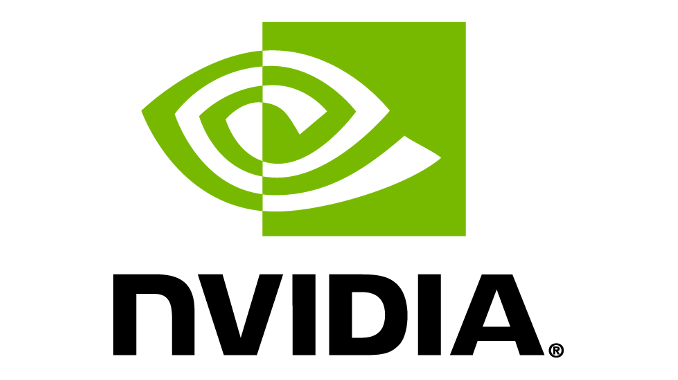 Today, NVIDIA released driver version 399.24 WHQL, a more minor update focused on zero-day game support. Headlining the Game Ready titles is the Shadow of the Tomb Raider (9/14), essentially a GeForce RTX flagship title along with Battlefield 1 and Metro Exodus. Otherwise, 399.24 also brings support for Call of Duty: Black Ops 4 Blackout open beta and Assetto Corsa Competizione early access, both of which also support select GeForce RTX technologies.
Additionally, NVIDIA has quietly released the new SHIELD TV App and the corresponding SHIELD Experience 7.1 system update. The former allows for remote control capability, including Android TV buttons. The latter also brings GeForce NOW and wireless mouse/keyboard support, as well as in-game microphone via the SHIELD controller's internal microphone or wired headset.
Releasing this Friday, the much-anticipated Shadow of the Tomb Raider was earlier showcased in a hands-on RTX real-time raytracing demo during the GeForce RTX 20-series reveal. While the game is the first to release ahead of the upcoming Battlefield V (10/19/18) and Metro Exodus (2/22/19), because real-time raytracing effects are built on the Microsoft DirectX Raytracing API that has yet to release in full, the timeline is not clear. Specifically for this driver, 399.24 understandably does not support the RTX 20-series, which also have yet to release.
NVIDIA RTX Support for Games
As of August 20, 2018
Game*
Real-Time Raytracing**
Deep Learning Super Sampling (DLSS)
Ark: Survival Evolved
-
Yes
Assetto Corsa Competizione
(9/12/2018)
Yes
-
Atomic Heart
(2019)
Yes
Battlefield V
(10/19/2018)
Yes
-
Control
(2019)
Yes
-
Dauntless
-
Yes
Enlisted
Yes
-
Final Fantasy XV
-
Yes
Fractured Lands
-
Yes
Hitman 2
(11/13/2018)
-
Yes
Islands of Nyne
-
Yes
Justice
Yes
JX3
Yes
MechWarrior 5: Mercenaries
(2019)
Yes
Metro Exodus
(2/22/2019)
Yes
-
PlayerUnknown's Battlegrounds
-
Yes
ProjectDH
Yes
-
Remnant: From the Ashes
(2019)
-
Yes
Serious Sam 4: Planet Badass
-
Yes
Shadow of the Tomb Raider
(9/14/2018)
Yes
-
The Forge Arena
-
Yes
We Happy Few
-
Yes
*Not all release dates are listed for upcoming games; some are in an alpha/early-access/perpetual beta type stage
**Specific effects (i.e. shadows, reflections, ambient occlusion) implemented per-game has not been announced
The situation underlines, of course, the important caveat to Turing's forward-looking features: explicit developer support in games. Displayed prominently at Gamescom 2018 and on their website, the three titles are part of 22 total games that NVIDIA have announced are supporting at least one RTX platform feature, which includes various real-time raytracing effects and deep learning super sampling (DLSS).
As for the bug fixes, 399.24 lists the following resolved issues:
3D game performance drops in half when moving from 16 core/32 thread CPU to 32 core/64 thread CPU [i.e. Threadripper 2].
NVIDIA graphics driver may not install correctly on certain Core 2 Duo/Quad systems.
Meanwhile, NVIDIA lists the following open issues for Windows 10:
On GeForce GTX 1060 configurations, AV receiver switches to 2-channel stereo mode after 5 seconds of audio idle.
Cursor shows brief corruption when hovering on certain links in Firefox.
Random DPC watchdog violation errors occur when using multiple GPUs on motherboards with PLX chips.
Using power monitoring in GPU monitor tools causes micro stutter.

Elsewhere in the NVIDIA software ecosystem, NVIDIA also released the NVIDIA SHIELD TV mobile app, providing virtual mouse touchpad and US keyboard, as well as orthogonal D-pad and Android TV buttons, and supported with the new 7.1 SHIELD TV system update. With 7.1 enabling GeForce NOW on SHIELD, NVIDIA touts the ability to easily log into GeForce NOW. Otherwise, the system update includes a wide range of fixes and improvements. Currently, only four total keyboards and mice are tested to work with GeForce NOW on SHIELD TV.
The updated drivers are available through the GeForce Experience Drivers tab or online at the NVIDIA driver download page. The latest GeForce Experience client can also be found separately on its own download page, and full details of SHIELD TV 7.1 software update can be found on its specific release notes and support forum. More information on this update and further issues can be found in the 399.24 release notes.
Source: NVIDIA