More PCI Express Graphics
The most exciting graphics card at Computex is NVIDIA's NV45, but there were also some other cards that drew our attention.
ATI had PCI Express boards spread out all over the show floor, with the PCI Express Radeon X600 XT showing up at Gigabyte's booth: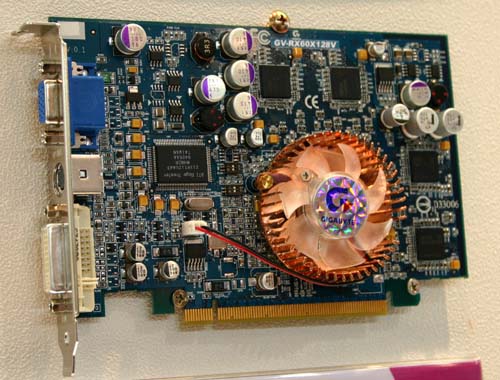 Click to Enlarge
The X600 XT is basically a PCI Express version of the Radeon 9600XT with a higher memory clock (740MHz vs. 600MHz). We will have more details on the X600 in an upcoming article.
ASUS also had a X600 XT solution at their booth: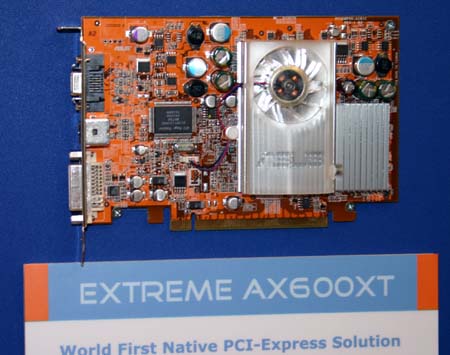 As well as a dual-DVI PCI Express X800 card: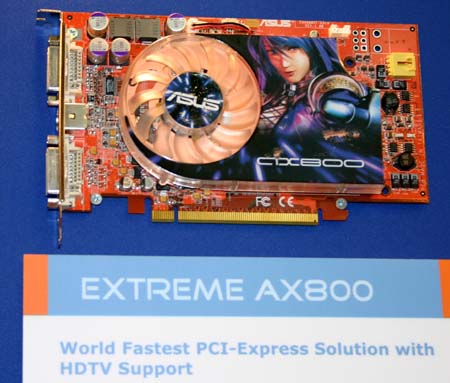 Remember that the PCI Express X800 is based off of a slightly different chip than the AGP X800, known internally as the R423 (R420 is the AGP version).