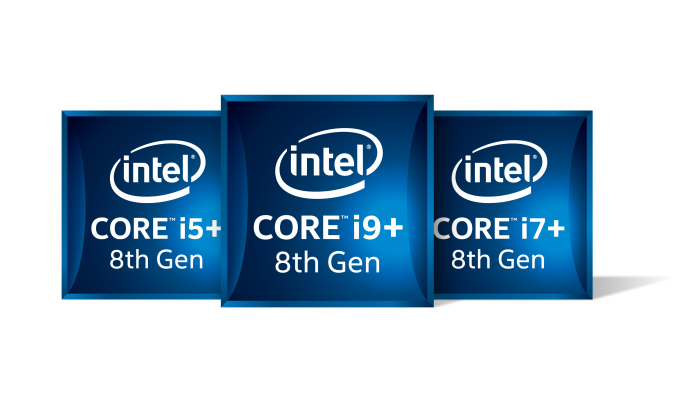 As the formal launch of Intel's new codenamed Whiskey Lake-U processors approaches, it is seemingly inevitable that their model numbers and specifications will get published by OEMs ahead of time. This week HP has done just that, inadvertently publishing the frequencies of some of the upcoming processors, all the while ASUS and Synnex have confirmed their model numbers as well as some other specs. As it appears, Intel has managed to increase Turbo clocks of the new chips rather significantly when compared to their predecessors.
Intel first announced its Whiskey Lake-U processors for mobile PCs back in April and then shed some light on these chips at Computex. According to Intel, the CPUs will belong to its 8th Generation Core family, will be made using a 14 nm process technology, and will offer a double-digit performance gains when compared to the Kaby Lake Refresh parts. It is unclear whether the Whiskey Lake-U processors have any microarchitectural improvements over their ancestors, but this week we learned that they will at least have higher Turbo frequencies.
HP on Wednesday accidentally published specs of its upcoming Pavilion x360 convertible based on the Whiskey Lake-U SoC and disclosed specs of the chips it plans to use. In the meantime, ASUS and Synnex (1, 2) confirmed existence of CPUs with such model numbers.
As it turns out, HP will offer three Whiskey Lake-U processors with its Pavilion x360 notebooks: the quad-core Core i7-8565U, the quad-core Core i5-8265U, as well as the dual-core Core i3-8145U. HP's disclosure indicates that all of these SoCs feature Intel's UHD 620 iGPU with 24 EUs, so at least on the graphics front Whiskey Lake-U will offer similar features as their predecessors. In the meantime, specs published by ASUS indicate that the new CPUs will support DDR4-2667 memory, thus offering an upgrade.
If we compare alleged specs of the upcoming Whiskey Lake-U processors with comparable Kaby Lake Refresh chips, we will notice that the new SoCs do not have any advantages in terms of base frequencies, but feature massively higher turbo clocks, on the order of 500 to 700 MHz. The latter will have an impact on responsiveness of future laptops, but under prolonged heavy loads such PCs may not perform much differently than systems featuring KBL-R CPUs.
General Specifications of Intel's 2017/2018 Mainstream Notebook CPUs
Whiskey Lake-U
Kaby Lake Refresh
Cores
Freq.
Base
Freq.
Turbo
L3
TDP
Cores
Freq.
Base
Freq.
Turbo
L3
TDP
Core i7-8565U
4
1.8 GHz
4.6 GHz
8 MB
15 W
Core i7-8550U
4
1.8 GHz
4
GHz
8 MB
15 W
Core i5-8265U
1.6 GHz
4.1 GHz
6 MB
Core i5-8250U
1.6 GHz
3.4 GHz
6 MB
Core i3-8145U
2
2.1 GHz
3.9 GHz
4 MB
Core i3-8130U
2
2.2 GHz
3.4 GHz
4 MB
Intel traditionally does not comment on unreleased products and therefore it is impossible to verify accuracy of the specs published by HP.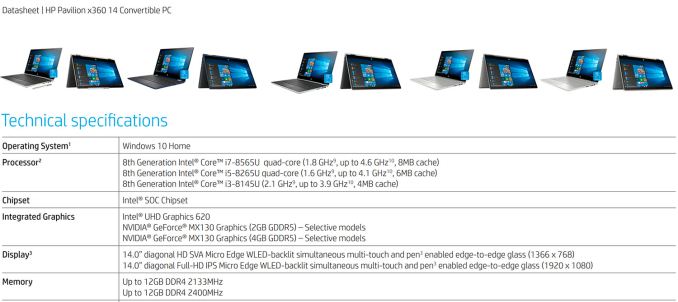 Related Reading:
Sources: Tom's Hardware, Notebookcheck.net