BIOS Features: VIA K8T800 PRO Reference Board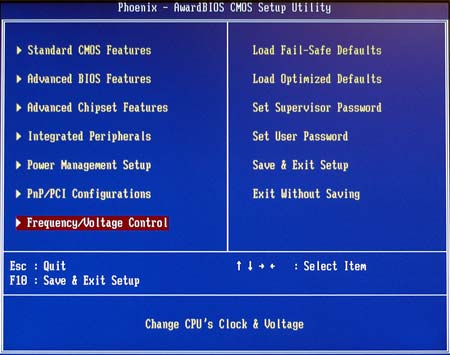 VIA used the familiar Phoenix-Award BIOS on the K8T800 PRO. We have seen award on most VIA boards, and navigation will be familiar for most users.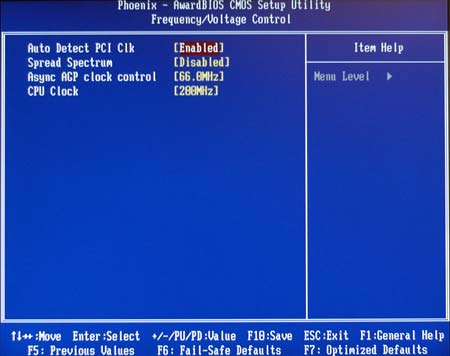 Reference Boards rarely have the kinds of adjustments for FSB and voltages that uses demand on shipping boards. There are no voltage controls at all on the K8T800 PRO. There is at least a Frequency and Voltage Control sub-menu, though the options are pretty minimal.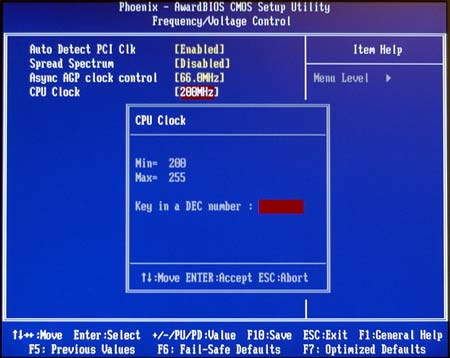 PCI/AGP lock is one of the major new features of the PRO chipset, so VIA did include some basic FSB controls to test the lock. FSB can be adjusted to 255, a very low figure compared to the 300MHz and higher that we are seeing on nVidia nF3-250 boards. It's rather short-sighted of VIA's engineers to include rather average FSB adjustments and no CPU or memory voltage adjustment at all. This made testing the new lock harder than it needed to be.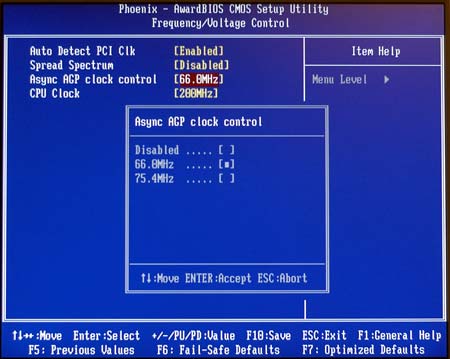 The ability to "lock" AGP/PCI is called "Asynch AGP Clock Control" in the VIA BIOS. While the Reference Board only offers a couple of lock frequencies, VIA says the BIOS will be set up by some manufacturers with a wide range of lock frequencies. While that always looks good on paper, the ability to lock at standard 66/33 is what matters most to overclockers.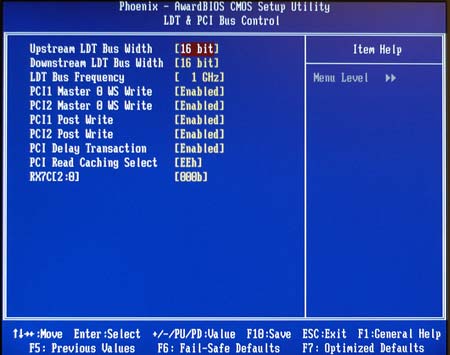 The other major addition to the PRO chipset is 1000 HyperTransport, which can be selected in the LDT menu.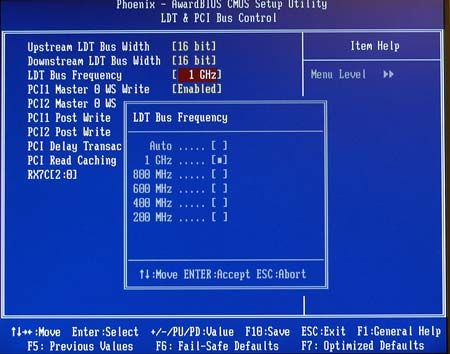 HyperTransport at 1GHz is part of the new 939 specification, but as we saw in our
review of the MSI K8N Neo
, the availability of 1GHz can certainly open options for the overclocker.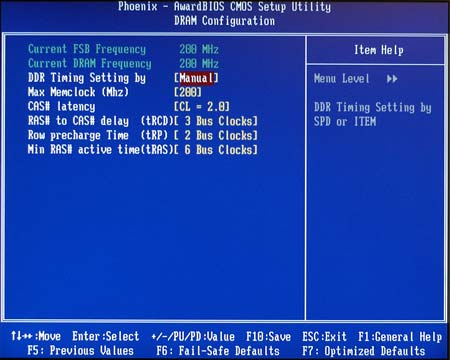 It was good to see a decent selection of memory timings on the K8T800 PRO board. This allowed the Registered memory to run at its best timings so that performance could be better compared to other Socket 940 motherboards.