AnandTech Storage Bench - Light
Our Light storage test has relatively more sequential accesses and lower queue depths than The Destroyer or the Heavy test, and it's by far the shortest test overall. It's based largely on applications that aren't highly dependent on storage performance, so this is a test more of application launch times and file load times. This test can be seen as the sum of all the little delays in daily usage, but with the idle times trimmed to 25ms it takes less than half an hour to run. Details of the Light test can be found here. As with the ATSB Heavy test, this test is run with the drive both freshly erased and empty, and after filling the drive with sequential writes.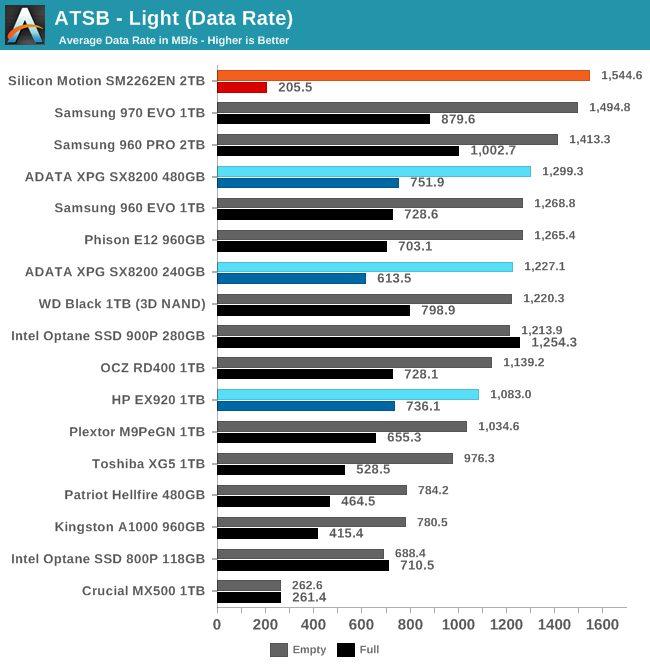 The difference between freshly-erased and full drive test run performance is greater for the Silicon Motion SM2262EN than for any other drive. The fresh out of the box performance on the Light test is faster than anything else we've tested, and the full-drive performance is below par for a mainstream SATA SSD. Where this drive transitions between these two modes and how steep that transition is will make or break the product.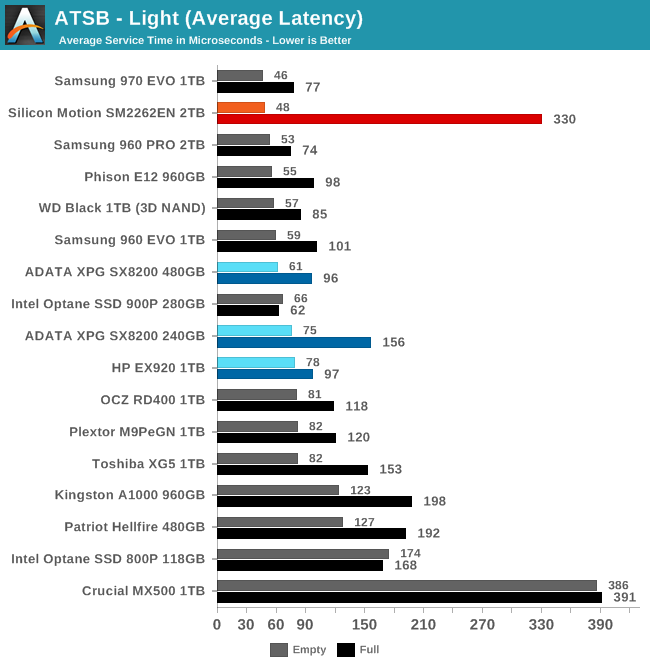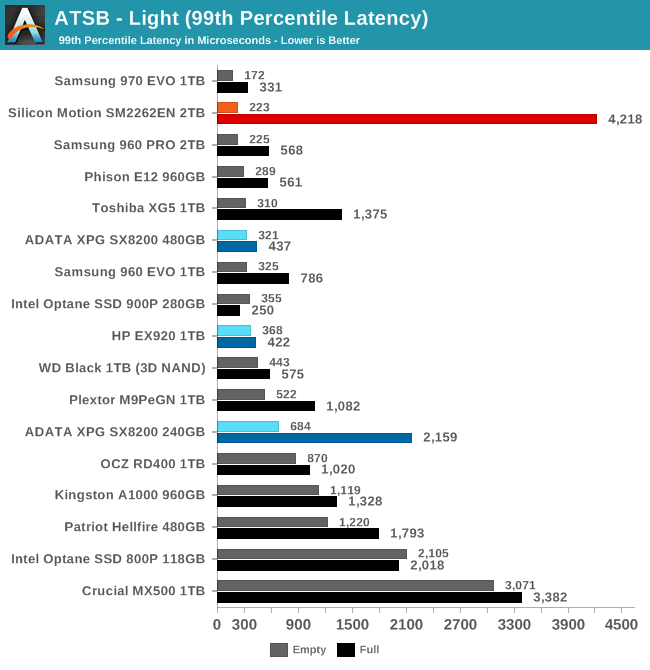 Despite having a slightly higher average data rate, the SM2262EN has slightly worse average and 99th percentile latency scores than the Samsung 970 EVO. When the drive is full, the average latency is almost as high as the Crucial MX500 SATA drive, and the 99th percentile latency is worse.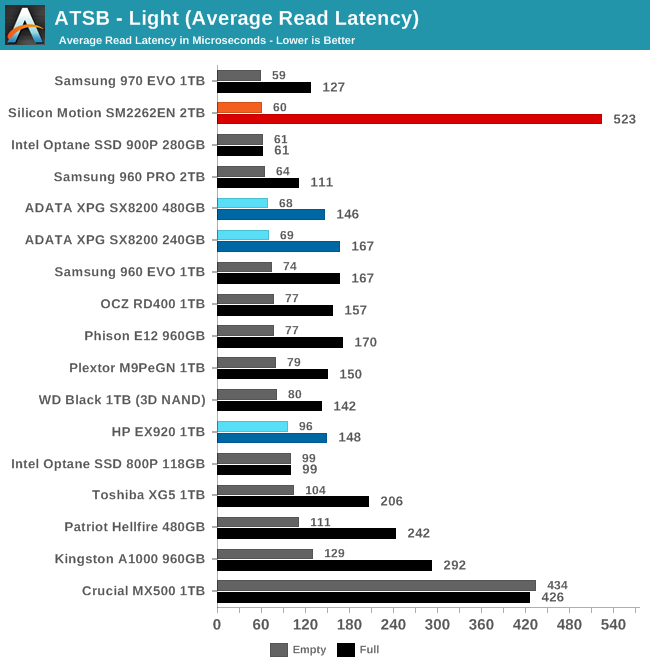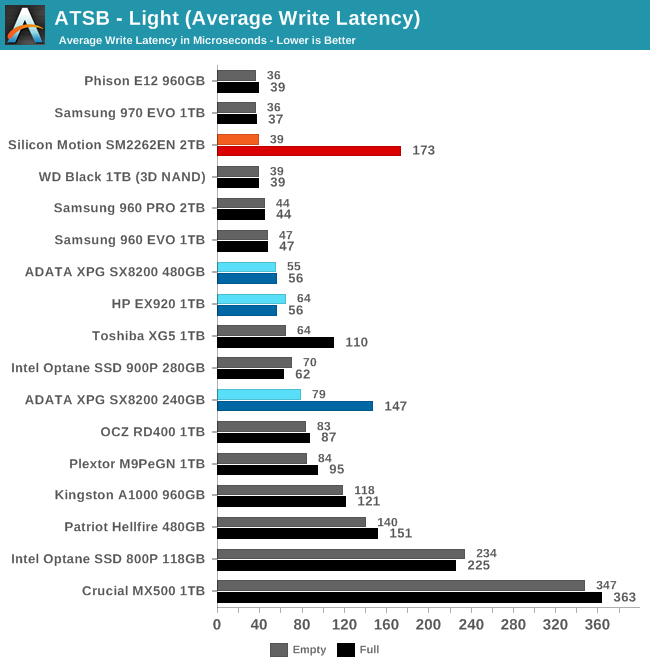 Average read and write latencies from the SM2262EN are more or less tied for first place when the test is run on an empty drive. When the drive is full the read latency is a bigger problem than write latency: reads are slower than the MX500, while writes stay in low-end NVMe territory.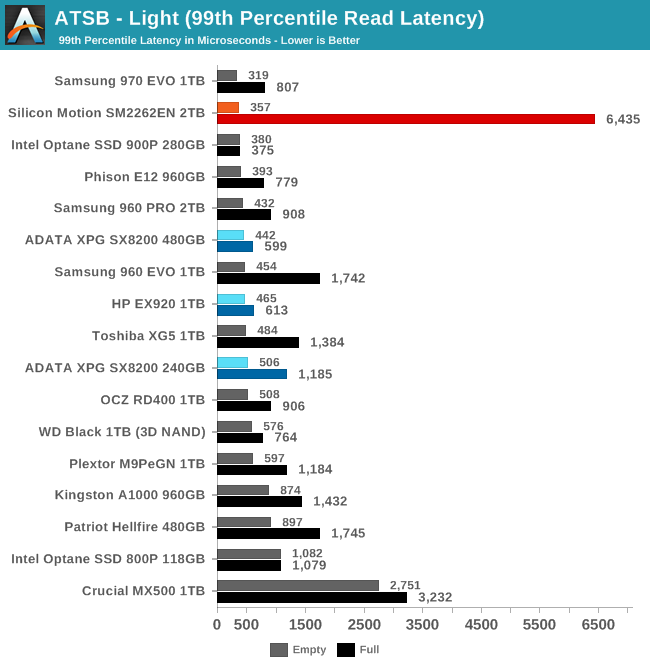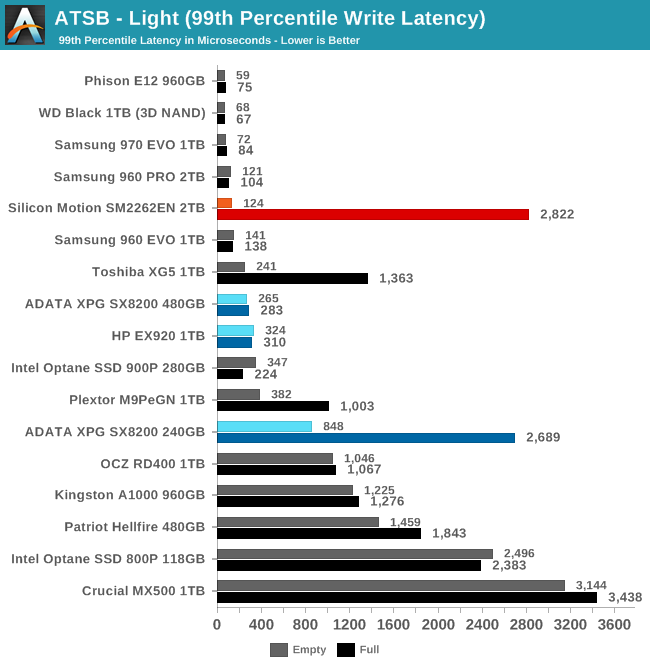 The 99th percentile read and write latency scores are good but not the best for the empty drive test run. When the SM2262EN is full, both scores are vastly worse, with the 99th percentile read latency ending up twice as slow as the Crucial MX500.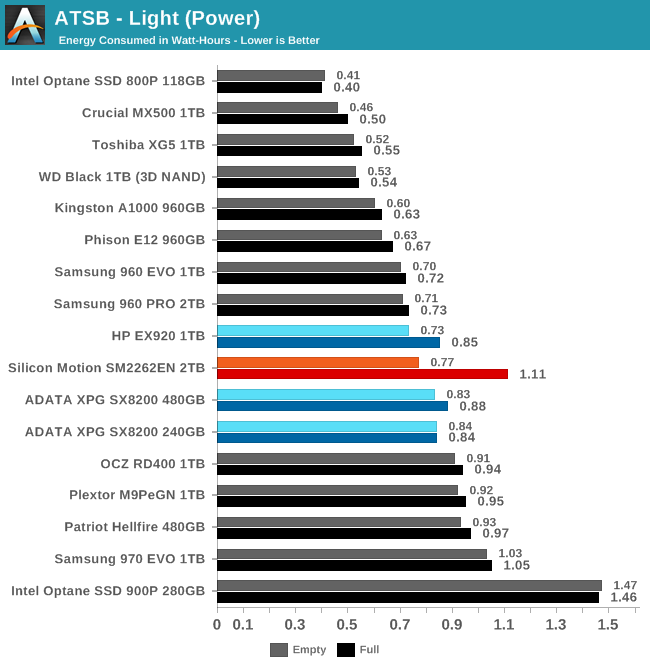 The SM2262EN's energy consumption during the Light test is slightly higher than average for the empty-drive test runs, and higher than any other M.2 drive when the test is run on a full drive.