DirectX 8 Performance
Unreal Tournament 2003 Performance
Unreal Tournament 2004 is coming down the line very shortly, and we will be adding that to our benchmarking suite as soon as possible. For now, we will stick with the venerable UT2K3 benchmark in the usual flyby and botmatch flavors.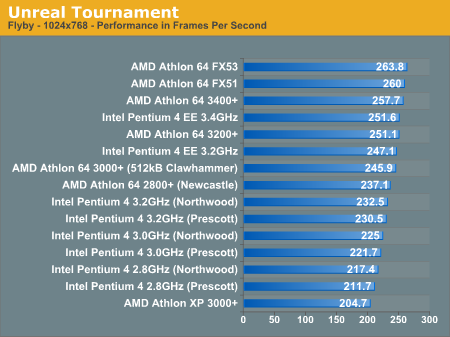 Here, we see that the trend set in the DX9 games continues into DX8 with the Athlon 64 processors much closer in performance than the Athlon XP processor.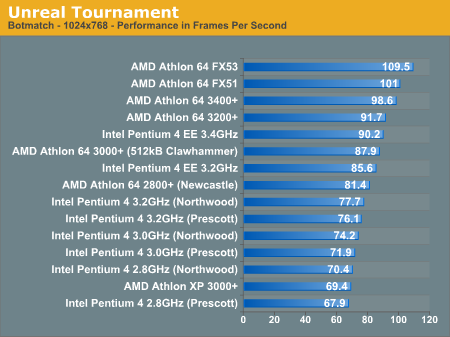 The trend continues when looking at botmatch performance (which is more heavily CPU dependant than the flyby).
WarCraft III: The Frozen Throne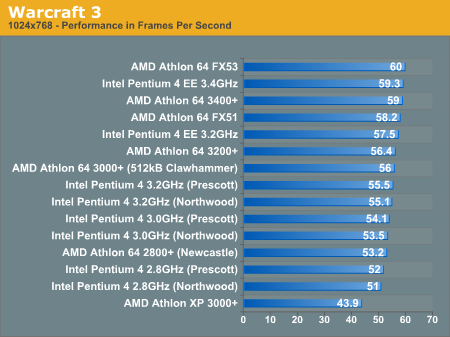 And still more of the same with the Newcastle 2800+ outperforming the average of the two 3000+ processors by about 27% of their range.