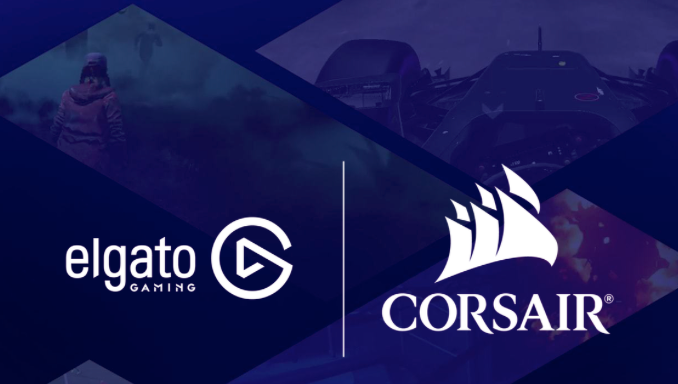 Corsair and Elgato this week have announced that the two companies have entered into an interesting agreement that will see Corsair acquire a significant chunk of Elgato's product families, while the rest of Elgato continues on in a new direction and under a new name.
Corsair for its part is picking up the game streaming video capture, and laptop docking assets of Elgato. Meanwhile the company's smart home products group, which produces a number of Apple HomeKit-compatible devices, is being retained by Elgato. Renaming itself to Eve Systems, this will become the remaining company's new core business. As for the Elgato brand itself, it will be operated as a separate brand within Corsair, whom will likely maintain its existing product lineup.
Elgato was established in 2002 and since then its portfolio of products has expanded rather significantly to various gaming devices as well as smart home appliances. The latter are not a part of Corsair's acquisition, whereas the former lineup includes capture cards for streamers, the Stream Deck device to simplify streaming, a green chroma key panel, as well as Thunderbolt 2/3 docks.
The acquisition enables Corsair to expand its product portfolio with solutions for professional game streamers (and other creators of similar content) as well as docking solutions for modern laptops. Elgato has never competed against Corsair, so there will be no overlap in product portfolio, but there will also be a limited amount of synergy between the two teams too. For now, it looks like Elgato will stay in Munich, Germany, and will continue to work as they did before.
Elgato's smart home appliance business seems to be considerably larger than its gaming business. Eve Systems' lineup includes over a dozen of different products many of which are sold not only by the maker itself, but also by companies like Apple.
Corsair and Elgato did not disclose terms of the deal, which is not surprising as both companies are privately owned.
Related Reading: