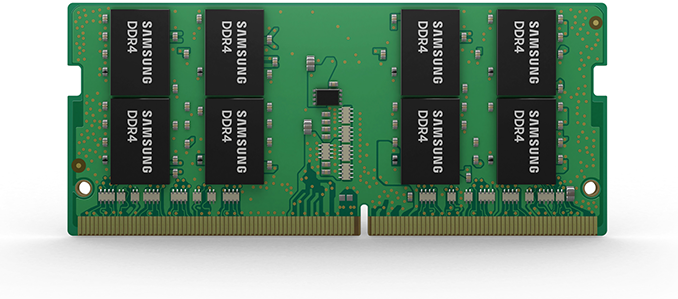 Samsung on Wednesday introduced its first consumer products based on its 16 Gb DDR4 memory chips demonstrated earlier this year. The new SO-DIMMs are aimed at high-performance notebooks that benefit from both speed and capacity of memory modules.
Samsung's new 32 GB DDR4 SO-DIMMs based on 16 Gb DDR4 memory ICs (integrated circuits) are rated for a 2666 MT/s data transfer rate at 1.2 V. Because the 16 Gb memory chips are made using Samsung's 10 nm-class process technology, the new module is claimed to be 39% more energy efficient than the company's previous-gen 16 GB SO-DIMM based on 20 nm-class ICs. According to Samsung, a laptop equipped with 64 GB of new memory consumes 4.578 W in active mode, whereas a notebook outfitted with 64 GB of previous-gen DDR4 consumes 7.456 W in active mode.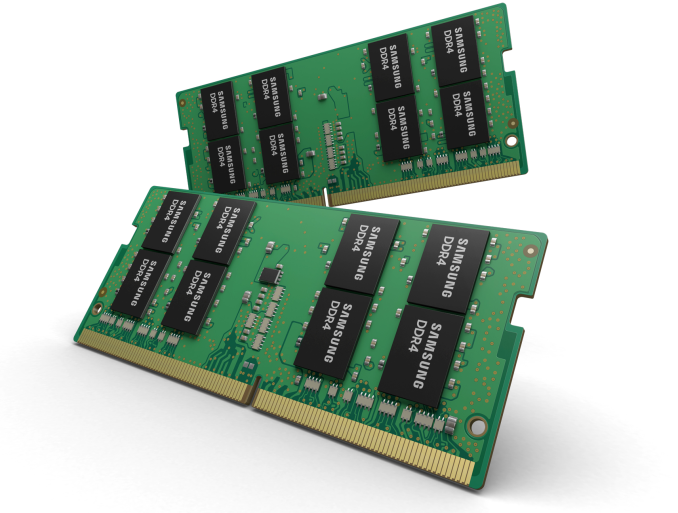 Samsung did not say when exactly it plans to start shipments of the 32 GB DDR4 SO-DIMMs. Meanwhile, DRAM producers usually make announcements after they ship the first batch of new products. Therefore, it is highly likely that Samsung's customers among makers of high-end notebooks have already received the new 32 GB modules.
Samsung is gradually expanding its portfolio of 16 Gb (2 GB) memory chips for PC applications. Earlier this year the company introduced 16 Gb GDDR6 for graphics adapters and then demonstrated its server RDIMMs based on 16 Gb DDR4 chips. This week Samsung also mentioned 16 Gb GDDR5 chips for video cards.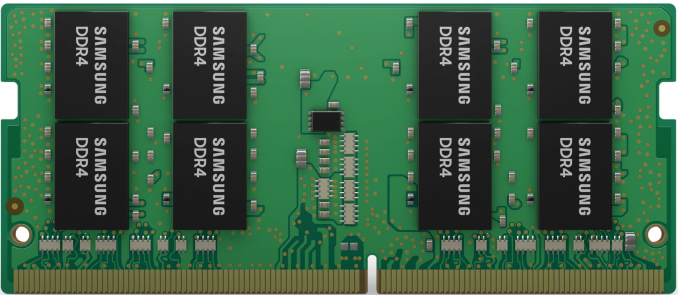 Related Reading
Source: Samsung