Software
The software the Riotoro currently supplies for the Ghostwriter Prism is a temporary beta version that lacks a lot of the features the company intents the keyboard to have. A new software version is planned in a few months and will be a "unified" software for many of the company's peripherals. As its release is relatively far into the future, we are reviewing this keyboard based on what is currently available for the product.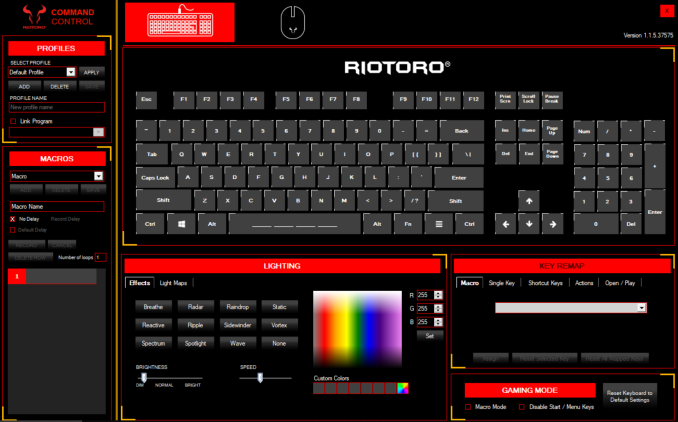 The current version of the software is relatively simple, with all of the options in just a single screen. It supports the formation of multiple profiles that can be linked to specific applications, forcing the profile to change once a certain application/game launches. Programming the keyboard requires the creation of at least one profile, as the default profile cannot be overwritten.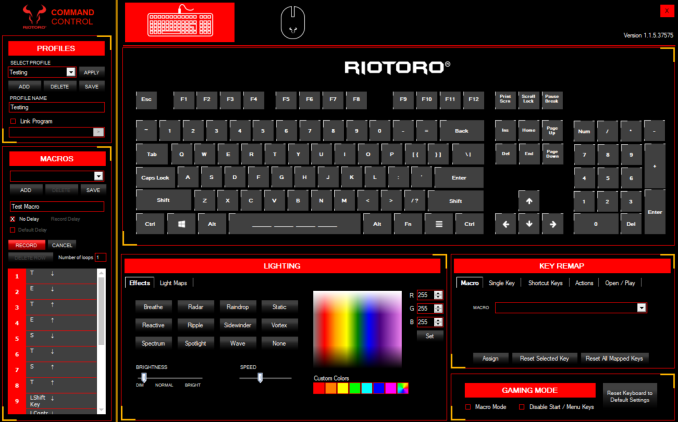 The left side of the screen holds the Profile generation controls and the Macro programmer. Both are straightforward, with few simple buttons and commands. The Macro programmer is very simple and can only record key presses, without specific delays, mouse movements, or any advanced commands.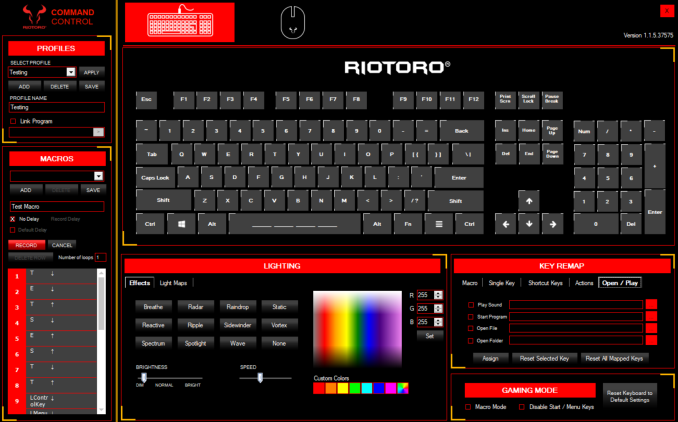 The bottom center half of the screen is dedicated to lighting controls. From here the users can select from pre-programmed lighting effects or program their own. The options are not vast but they are flexible and should be adequate for the majority of the users.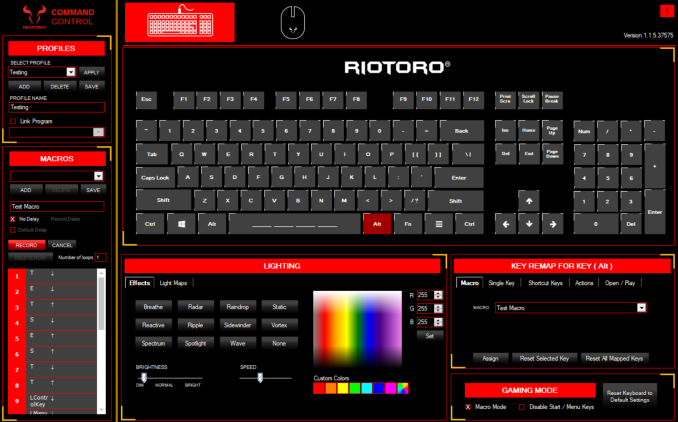 Keys can be individually remapped per profile by clicking at them and then selecting an option from the bottom right corner of the screen. The programming options are good, allowing for the simple remapping to another key, the insertion of keystroke combinations, media and OS shortcuts, and the opening of external applications. The last option can help users who want to use this keyboard with an external, more advanced macro recorder.