DeepBench Inference: RNN and Sparse GEMM
Rounding out the last of our DeepBench inference tests are RNN and Sparse GEMM, both available in single precision only. That being said, the FP16 parameter could be selected anyway. Given the low results all around, this is more of an artifact than anything else.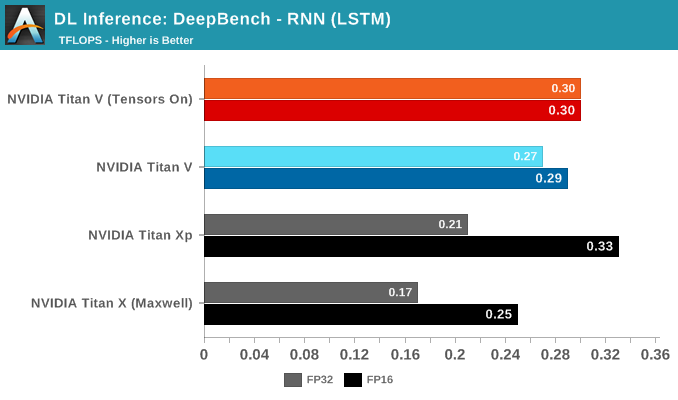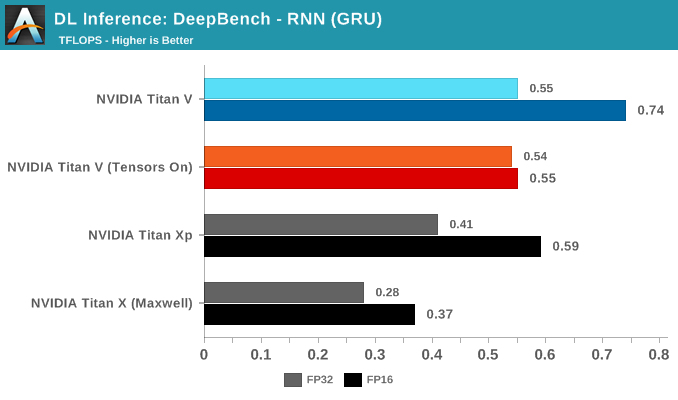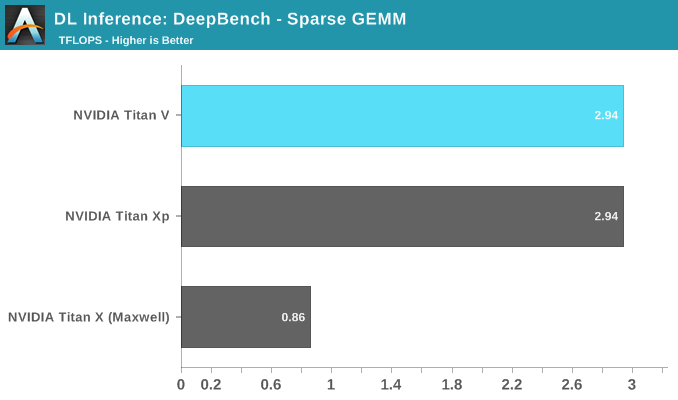 While RNNs might also be accelerated, DeepBench and NVIDIA only support single precision RNN inference at this time.