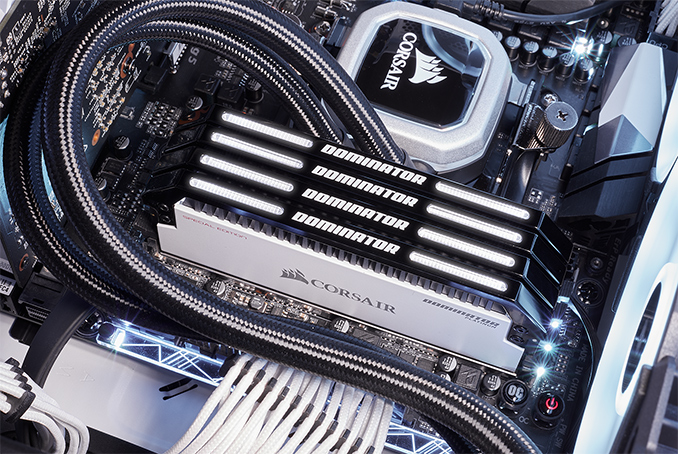 Corsair this week introduced its new Dominator Platinum series memory modules designed for modders and enthusiasts primarily interested in style. The new Dominator Platinum Special Edition Contrast DDR4 DIMMs (ed: yes, that's really the full name) don't boast extreme data transfer rates out of the box, but the manufacturer says that they will offer a decent overclocking headroom.
The Corsair Dominator Platinum SE Contrast memory kits will be available in 32 GB density, in dual-channel (2×16 GB) and quad-channel (4×8 GB) versions. The modules are speced for 3466 MT/s data transfer rate with CL16 18-18-36 timings at 1.35 V. The new Dominator Platinum SEC DIMMs are based on Samsung's hand-picked DRAM ICs, are built on Corsair's specially-designed 10-layer PCBs, and feature XMP 2.0 profiles to automatically set their frequencies and latencies when they are installed into compatible PCs (and appropriate BIOS settings are activated).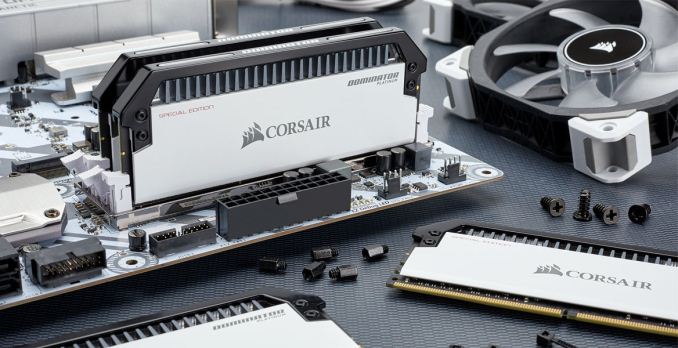 The main selling point of the Dominator Platinum Special Edition Contrast memory kits are their highly-contrast DHX cooling systems featuring pearlescent white heat spreaders and glossy black light bars with white LEDs on top. The DHX cooling system were designed specifically to maximize heat dissipation and therefore improve overclocking potential of DIMMs. According to Corsair, the Dominator Platinum SEC can "push the latest Intel platforms to their limits", which is not surprising as memory modules based on Samsung's B-die DRAM devices can easily run at 4000 MT/s data transfer rates and higher even without sophisticated cooling.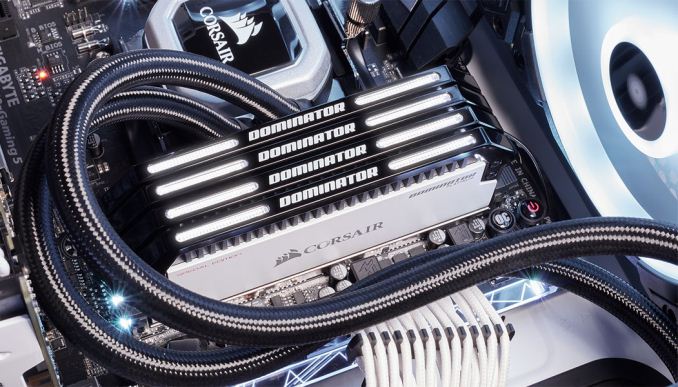 All Corsair Dominator Platinum Special Edition Contrast memory kits will be individually numbered and will be initially available exclusively from Corsair's online stores in the U.S., the U.K., and Germany. In the U.S., the new dual-channel and quad-channel kits will retail for $440 and $480, respectively.
Corsair's Dominator Platinum Special Edition Contrast
Speed
Sub-Timings
Voltage
Kit
Config.
Kit
Capacity
PN
Price
DDR4-3466
CL16 18-18-36
1.35 V
4×8 GB
32 GB
CMD32GX4M4C3466C16W
$480 Exc Tax
£435 Inc. VAT
€475 Inc. Tax
2×16GB
CMD32GX4M2C3466C16W
$440 Exc Tax
£400 Inc. VAT
€435 Inc. Tax
Related Reading:
Source: Corsair