The GIGABYTE H370N-WiFi
One of the motherboards we were sampled early was the GIGABYTE H370N-WiFi. This is GIGABYTE's latest mini-ITX motherboard, and in this case using the H370 chipset - traditionally GIGABYTE's H-series mini-ITX boards implement additional features, such as HDMI 2.0, and in this case, Wi-Fi.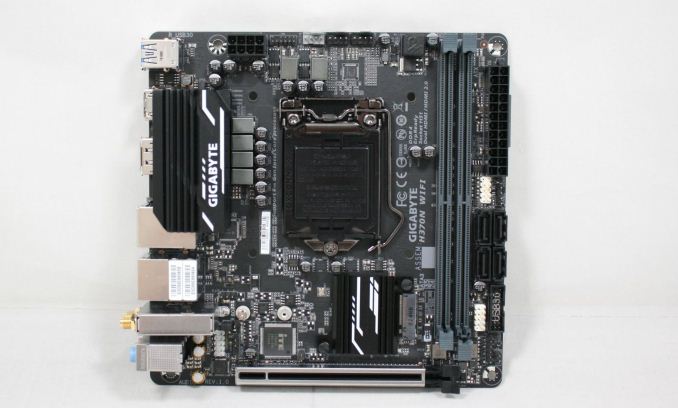 The initial viewing of the board is one implemented more in function than overall style. The four-phase power delivery has a heatsink, the CPU is powered by an 8-pin 12V header, and the full length PCIe slot is shielded. GIGABYTE has two full-length DDR4 slots on this model, using double sided latches, and there are four SATA ports on the right hand side of the board out of a possible six that the chipset supports.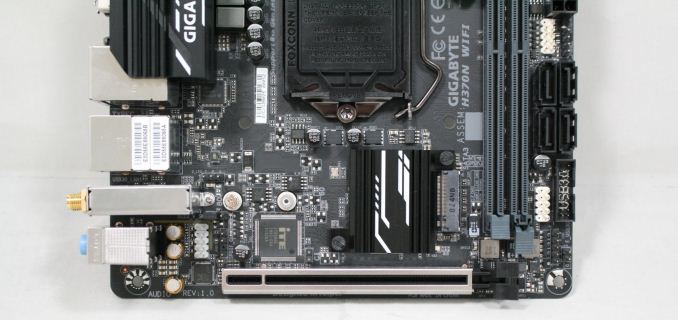 For storage, we get an M.2 2280 slot that sits above the chipset heatsink on the front, and another on the rear: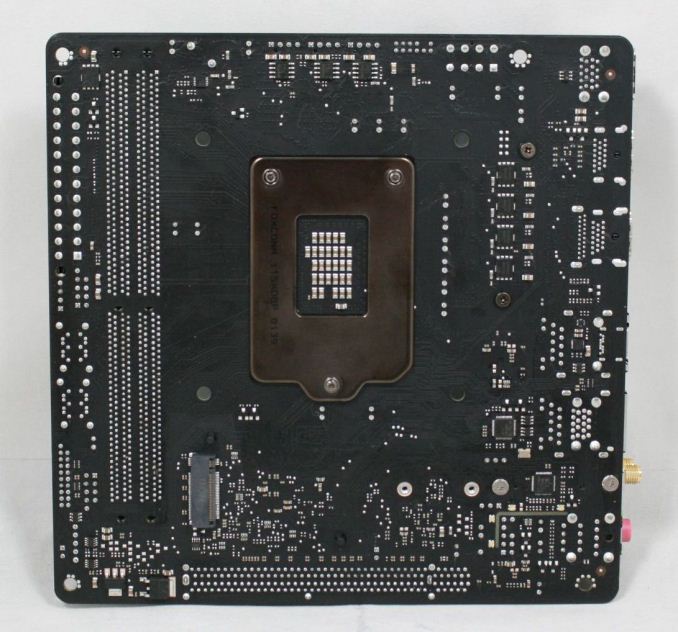 The two key parts on this motherboard that are going to be a little interesting start with the HDMI 2.0 implementation.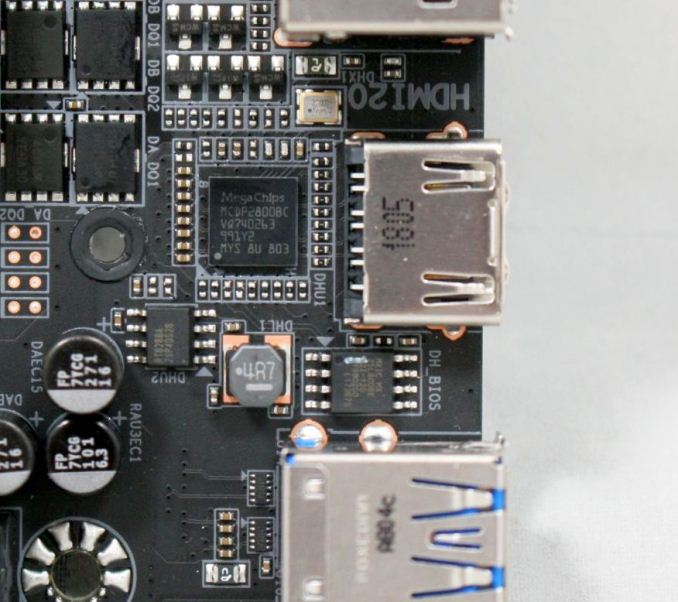 Here GIGABYTE is using the MegaChips MCDP2800 chip as an LSPCon to enable HDMI 2.0 from the processor. This is fairly common for HDMI 2.0, although due to the added LSPCon cost, we still only see it on a few motherboards - mostly GIGABYTE boards.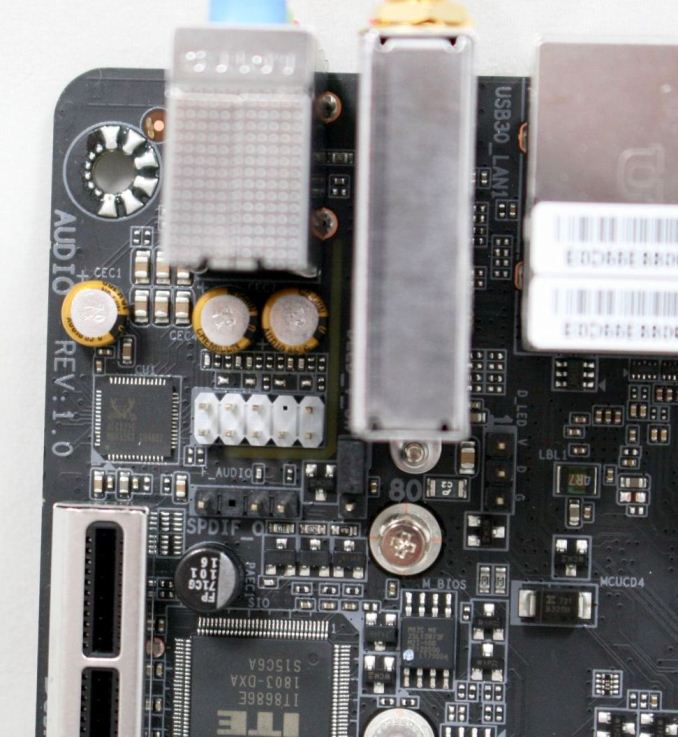 The other thing to note will be the Wi-Fi implementation. As the H370 chipset will support a native wireless solution, it all comes down to which companion RF model GIGABYTE has chosen. A quick look in the device manager shows this: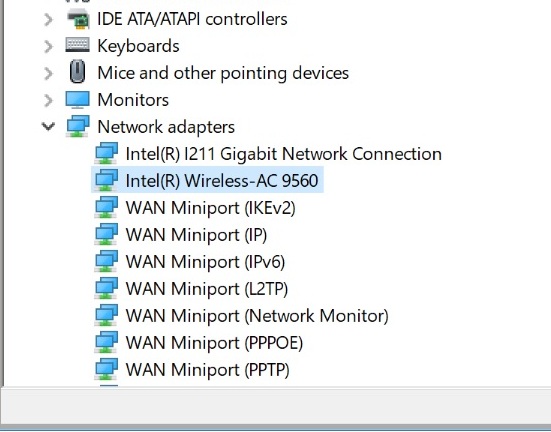 Here Intel is using the AC-9560, which is Intel's 2x2 802.11ac Wave 2 (160 MHz) solution - the high cost one.

Another feature on the new motherboards will be the USB 3.1 Gen 2 (10 Gbps) support. Here we see GIGABYTE not bothering with the fastest USB 3.1 implementation - all the ports here are USB 3.1 Gen 1 (5 Gbps) standard - even the port being enabled via a Type-C redriver. This means that this board could be seen as just a refresh of the 200-series version, with only the chipset changed to support the new processors. The motherboard does not have additional front panel headers for 10 Gbps either, meaning that this board uses exactly zero of the four that the chipset supports.
Elsewere on the board we spot the dual NICs, powered by Intel I219-V and Intel I211-AT controllers.
The audio, despite being a 3-plug stack, is powered by the Realtek ALC1220 codec.
In our box with the board, aside from the usual CD/manual/IO shield, we also got two SATA cables and a pair of Wi-Fi antenna. Nothing overly complex.