Integrated Graphics Performance
As stated on the first page, here we take both APUs from 3.5 GHz to 4.0 GHz in 100 MHz increments and run our testing suite at each stage. This is a 14.3% increase in clock speed, however when it comes to gaming it can be unpredictable where those gains are going to come from.
Civilization 6
First up in our APU gaming tests is Civilization 6. Originally penned by Sid Meier and his team, the Civ series of turn-based strategy games are a cult classic, and many an excuse for an all-nighter trying to get Gandhi to declare war on you due to an integer overflow. Truth be told I never actually played the first version, but every edition from the second to the sixth, including the fourth as voiced by the late Leonard Nimoy, it a game that is easy to pick up, but hard to master.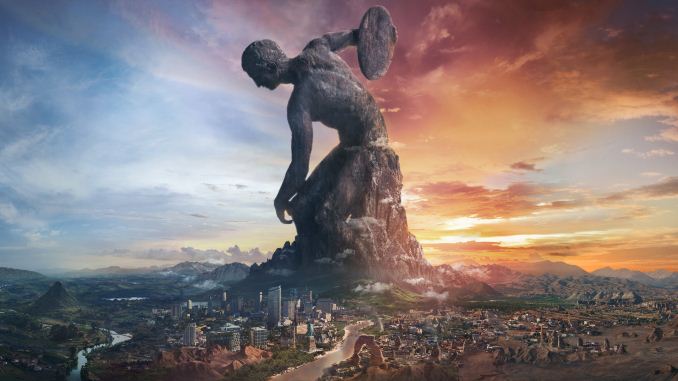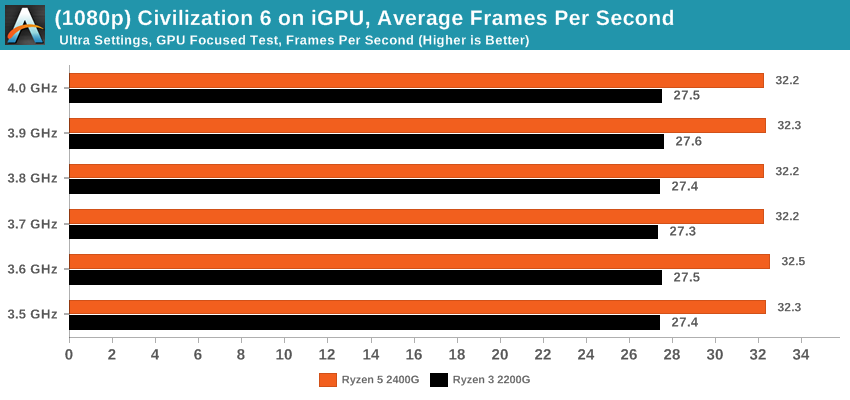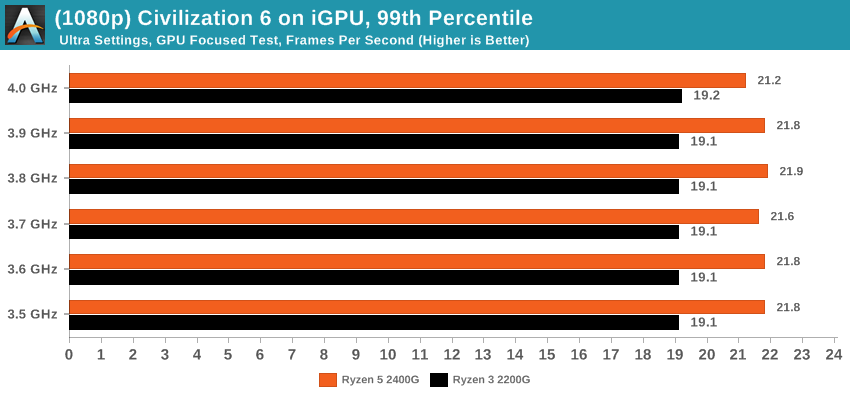 For a turn-based game, frame rate is not as vital for Civ 6, so we run our settings at a standard 'real-world' level of detail. At this level, the CPU frequency does not seem to matter so much.
Ashes of the Singularity (DX12)
Seen as the holy child of DX12, Ashes of the Singularity (AoTS, or just Ashes) has been the first title to actively go and explore as many of the DX12 features as it possibly can. Stardock, the developer behind the Nitrous engine which powers the game, has ensured that the real-time strategy title takes advantage of multiple cores and multiple graphics cards, in as many configurations as possible.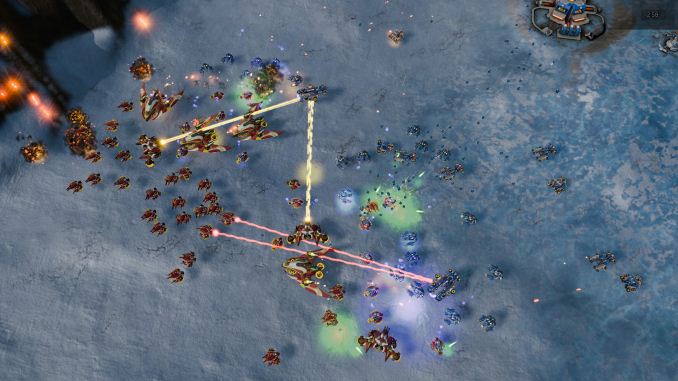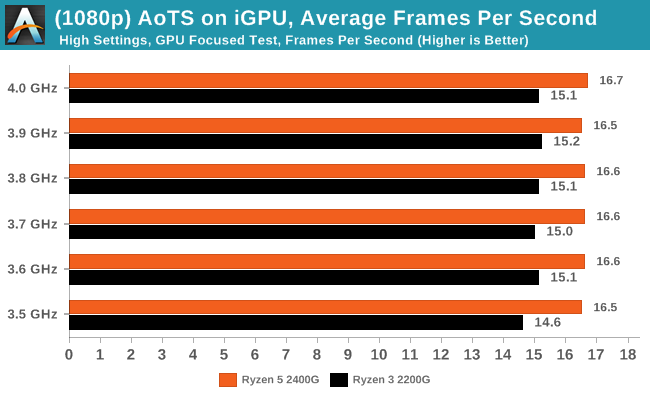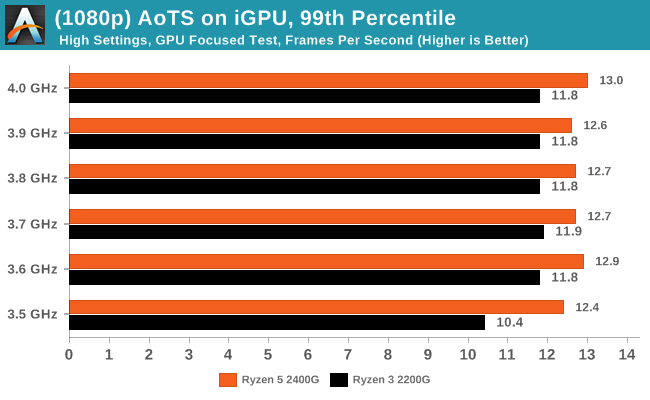 AoTS seems to get a small uplift in percentile numbers coming from a 3.5 GHz base, although the performance gain does not seem to scale up to 4.0 GHz so much.
Rise Of The Tomb Raider (DX12)
One of the newest games in the gaming benchmark suite is Rise of the Tomb Raider (RoTR), developed by Crystal Dynamics, and the sequel to the popular Tomb Raider which was loved for its automated benchmark mode. But don't let that fool you: the benchmark mode in RoTR is very much different this time around.
Visually, the previous Tomb Raider pushed realism to the limits with features such as TressFX, and the new RoTR goes one stage further when it comes to graphics fidelity. This leads to an interesting set of requirements in hardware: some sections of the game are typically GPU limited, whereas others with a lot of long-range physics can be CPU limited, depending on how the driver can translate the DirectX 12 workload.