Introduction
IDF this year is shaping up to be a very informative week at the beginning of many changes sweeping through the PC world. We are about to see new chipsets, busses, processors, architectures, sockets, and memories, and some of those announcements are starting to be made here.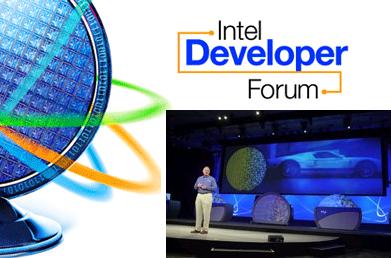 The highlights of day one consist of PCI Express graphics card announcements, the state of DDR2 (and a little about RAMBUS as well), and, of course, the fact that Intel has officially announced its adoption of x86-64 for its Nocona Xeon core.
Without further ado, let's check out what's new in computing.