AOpen AK86-L: BIOS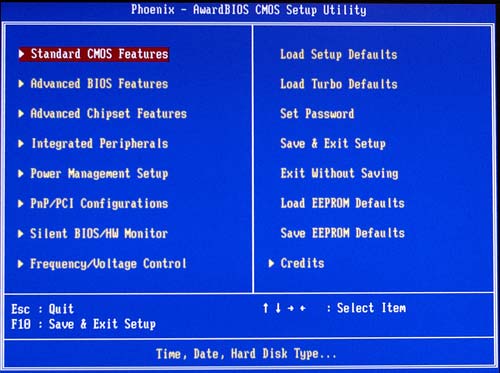 The AK86-L uses the familiar Award BIOS. AOpen also includes a full set of tweak options, generally located under the Advanced Chipset Features and Frequency/Voltage Control tabs.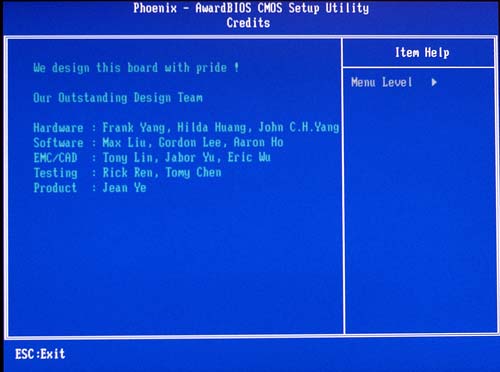 Recent AOpen BIOS has included a Credits tab where the people who developed the product are listed by name. It's a nice touch, and naming developers in the BIOS shows pride in the product.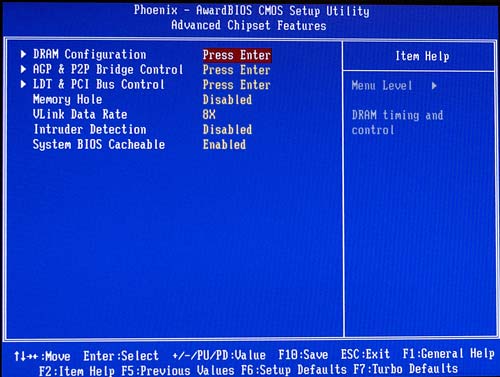 Advanced Chipset Features has submenus for DRAM and Hypertransport timings.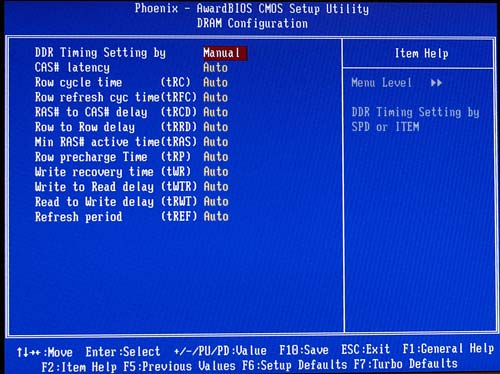 AOpen provides a very complete selection of memory timing adjustments in the DRAM submenu.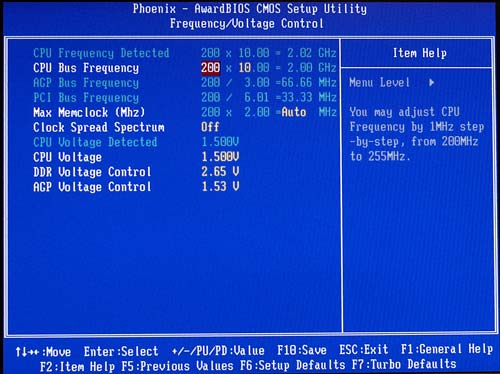 Frequency and Voltage adjustments are in this submenu. In addition, AOpen provides a readout on PCI and AGP frequencies. We were not surprised to see 33/66 at 200. Further testing with a PC Geiger showed that PCI/AGP was actually ratio-controlled, similar to what we have seen on Abit VIA K8T800 boards for Athlon 64.
Submenus in Frequency/Voltage Control allow a wide range of options.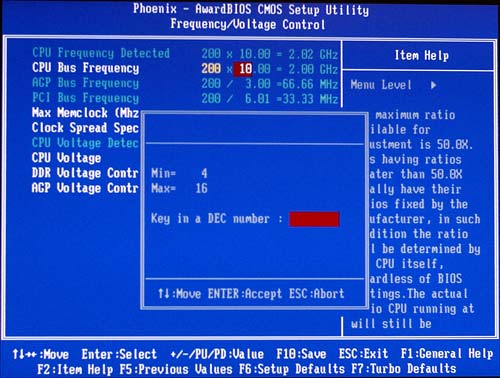 CPU multipliers below the rated speed can be selected in the BIOS. With a 3200+, the multiplier was 10, and we found values below 10 did work as selected. This capability means that the FSB adjustment to just 255 needs to be expanded by AOpen. We were able to reach 9x240 and 8x252 with our test 3200+ (10x200). With ratio adjustments, and ratio-driven PCI/AGP frequencies, you should be able to squeeze the most from high-speed memory with the AK86-L.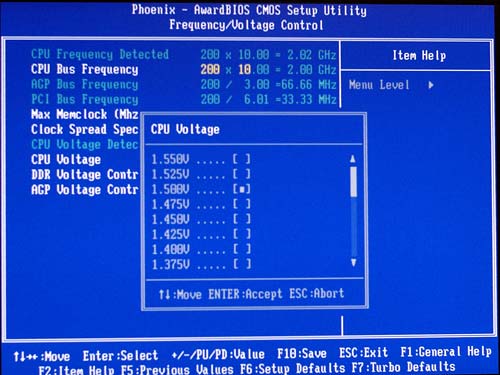 While CPU voltage can be adjusted from 0.8V to 1.55V, enthusiasts would prefer to see more voltage available on the top - to about 1.7V.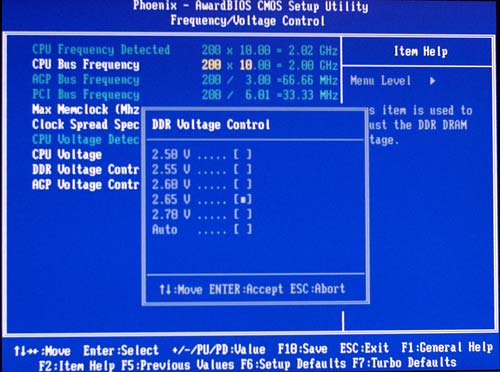 AOpen includes Memory Voltage adjustments from 2.5V to 2.7V in 0.05V increments. With some high-speed memory now warranting performance to 3.0V, this would be a better match to the other board capabilities with a wider range of memory voltage selections.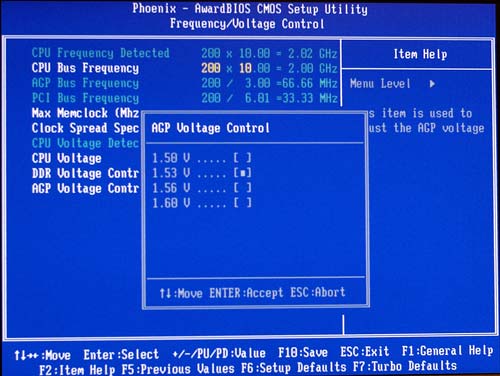 AGP voltage options are 1.5 to 1.6 in fine 0.033 increments.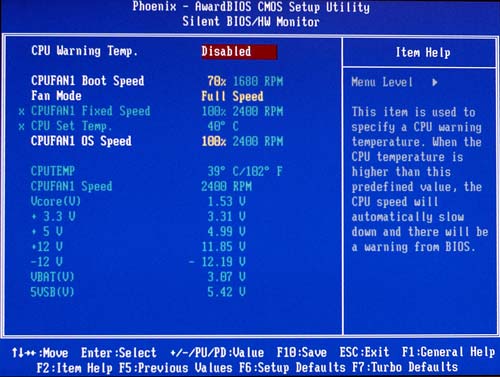 The AK86-L includes smart fan controls in the Silent BIOS/HW Monitor section. You will also find a complete report of voltages. Beginning with the 1.06M BIOS, AOpen reports that they have added the AMD Athlon 64 Cool n Quiet feature.
The tweaking options in the AK86-L BIOS are outstanding for a production BIOS. There is very little to complain about in the options that are offered. However, the memory voltage and CPU voltage ranges need to be expanded to match the real capabilities of this board. A 200 to 255 CPU adjustment is OK, but a range to 300+ would be a better match to a BIOS providing CPU multiplier adjustments. AOpen has done a great job with the BIOS, but most Computer Enthusiasts would prefer to see wider adjustment ranges on this Athlon 64 motherboard.