Cold Test Results
For the testing of PSUs, we are using high precision electronic loads with a maximum power draw of 2700 Watts, a Rigol DS5042M 40 MHz oscilloscope, an Extech 380803 power analyzer, two high precision UNI-T UT-325 digital thermometers, an Extech HD600 SPL meter, a self-designed hotbox and various other bits and parts. For a thorough explanation of our testing methodology and more details on our equipment, please refer to our How We Test PSUs - 2014 Pipeline post.
The SilverStone SX800-LTI is surprisingly efficient, even for an 80Plus Titanium certified unit. We recorded an average efficiency across the nominal load range (20% to 100% of the unit's capacity) of 93%, with the unit maintaining a conversion efficiency above 94% when the load is between 300 and 500 Watts. The low load efficiency is relatively good but there is room for improvement, as the efficiency drops below 80% with loads lower than 40 Watts.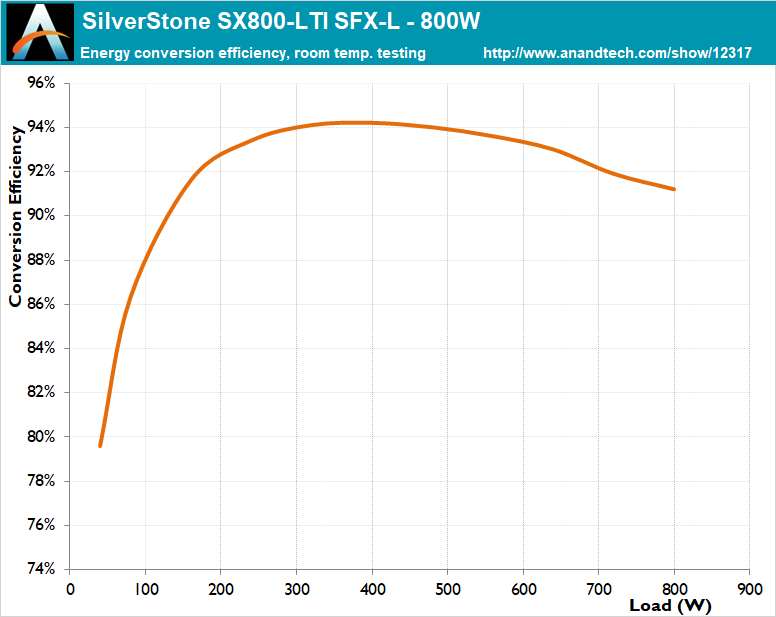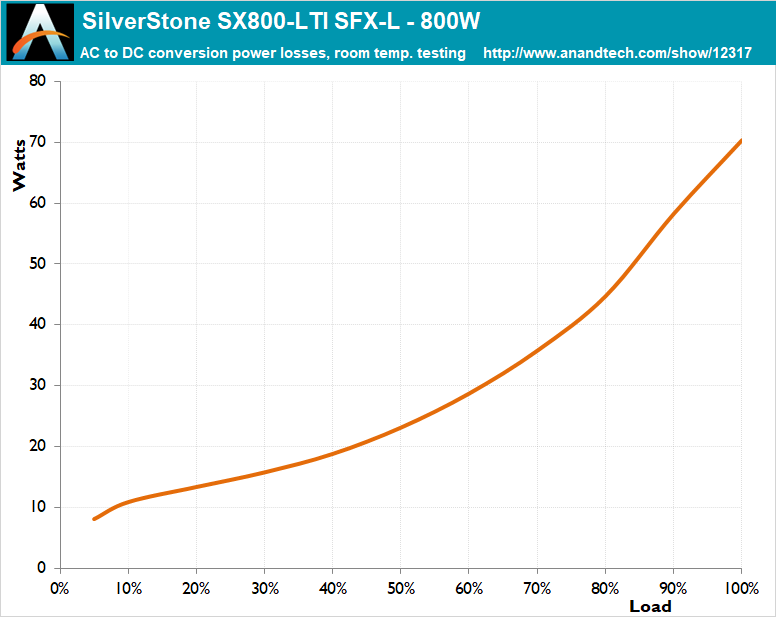 SilverStone designed the SX800-LTI to be semi-fanless, i.e. the fan only spins when the load or temperatures are high enough to necessitate it. 80Plus Titanium units usually work in fanless mode with a load up to several hundreds of Watts. The cooling profile of the SX800-LTI is way more aggressive than most, starting the fan when the load is higher than just 200 Watts, even when the temperatures are low. Still, that is high enough to generally ensure that the fan will never spin-up when the system is idling or performing simple tasks.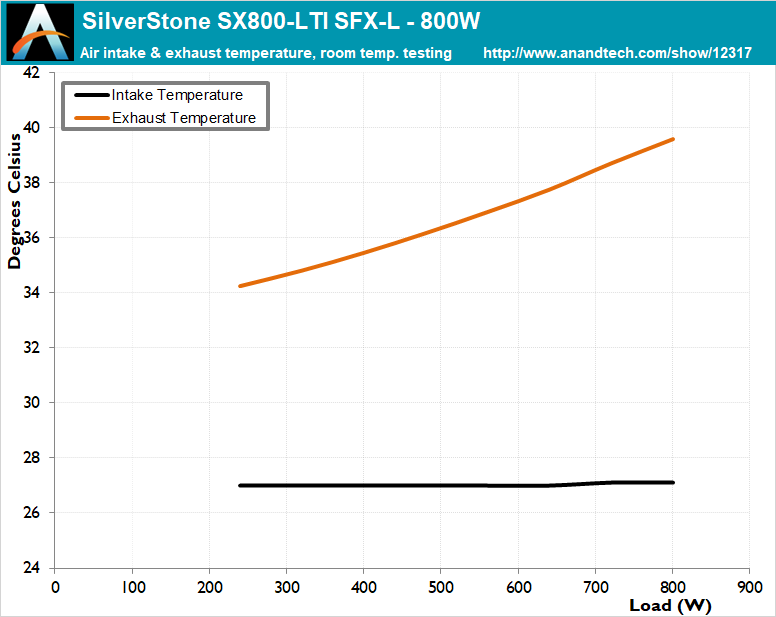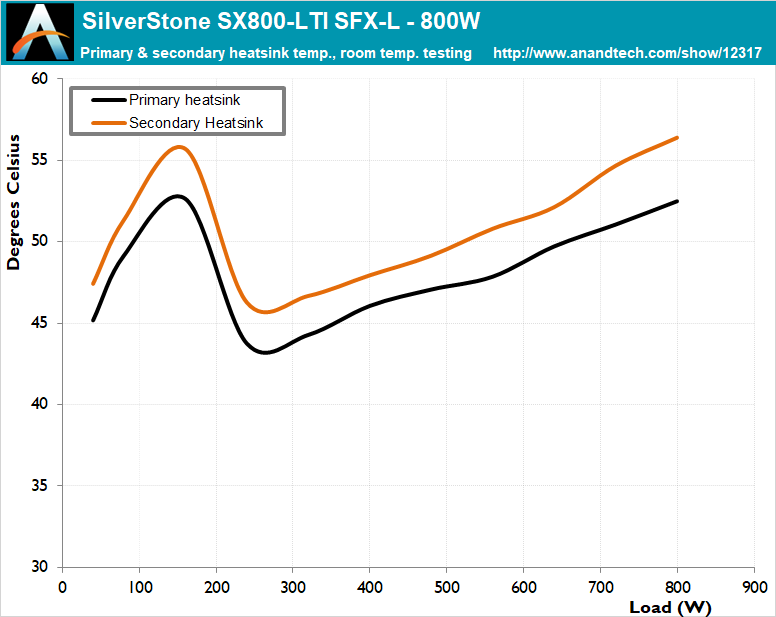 The sound pressure readings are a little higher than what we would like from a unit that is most likely going to be installed in HTPC systems, but they are not unnatural for a compact PSU with such a massive power output. Even when it fan starts spinning, the SX800-LTI maintains comfortable user levels with loads up to 550-600 Watts in room temperature. The PSU does get loud when heavily loaded, but it is highly unlikely that this PSU will ever find itself running at such loads for prolonged periods of time.