ASUS Cards
ASUS makes both NVIDIA and ATI based cards, and we have one of each here for the roundup.
ASUS GeForce FX 5950 Ultra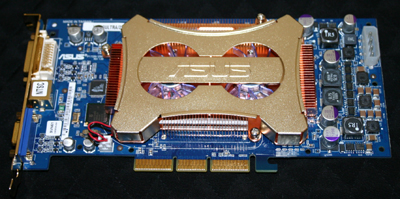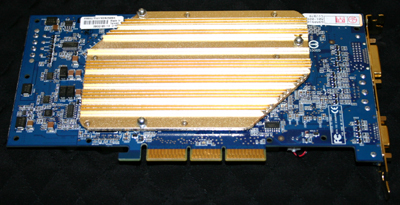 The ASUS 5950 is a heavy card with large heat sinks and two fans on the front. The design will fit in one slot, but we don't recommend filling the first PCI slot, as it's a tight fit and restricts airflow at the same time.
We could hit fairly good core speeds with this card, but we couldn't crank the memory up very high. All the 5950 Ultra cards that we looked at carry 2ns Hynix GDDR-II modules. So, this could mean that latencies were cranked down a bit on the board, but we don't have any confirmation on this.
ASUS Radeon 9600XT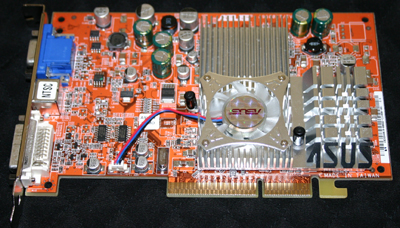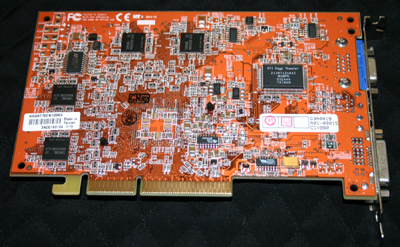 We can see from the large rectangle on the back of this card that the ASUS Radeon 9600XT card is a VIVO (video in/video out) solution. Without going all the way into the all-in-wonder camp, this card is able to handle video input via the s-video port on the back.
This card didn't impress us in the overclocking camp, but VIVO is a very solid value-add that will appeal to many people. Rather than speed, stability is more important to this solution, and the card meets its mark at reference speeds.