But Can It Run Crysis?
Even if the Titan V isn't a major leap in gaming performance, we couldn't help ourselves. We have a Titan, we have Crysis. The ultimate question must be answered. Can it run Crysis?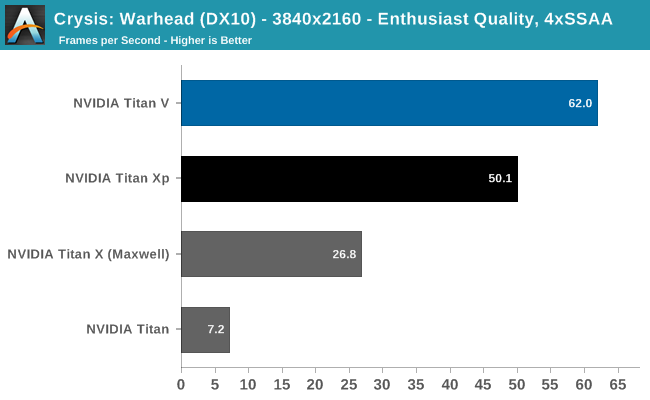 Yes, it can run Crysis.
And in fact, it is the only Titan that can reach the coveted 60fps mark. Perhaps Titan V is the card that can finally run Crysis the way it's meant to be played: maximum resolution, maximum details, and maximum anti-aliasing. At the end of the day, only one Titan stands above the rest when it comes to Crytek's testament to graphical intensity.