AnandTech Storage Bench - Light
Our Light storage test has relatively more sequential accesses and lower queue depths than The Destroyer or the Heavy test, and it's by far the shortest test overall. It's based largely on applications that aren't highly dependent on storage performance, so this is a test more of application launch times and file load times. This test can be seen as the sum of all the little delays in daily usage, but with the idle times trimmed to 25ms it takes less than half an hour to run. Details of the Light test can be found here. As with the ATSB Heavy test, this test is run with the drive both freshly erased and empty, and after filling the drive with sequential writes.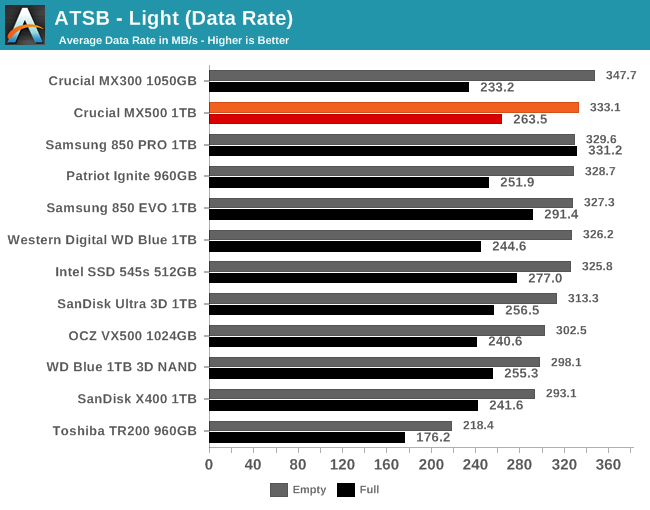 The Crucial MX300 performs very well on the Light test with an average data rate that the MX500 cannot quite match, but the MX500 doesn't lose as much performance when the test is run on a full drive.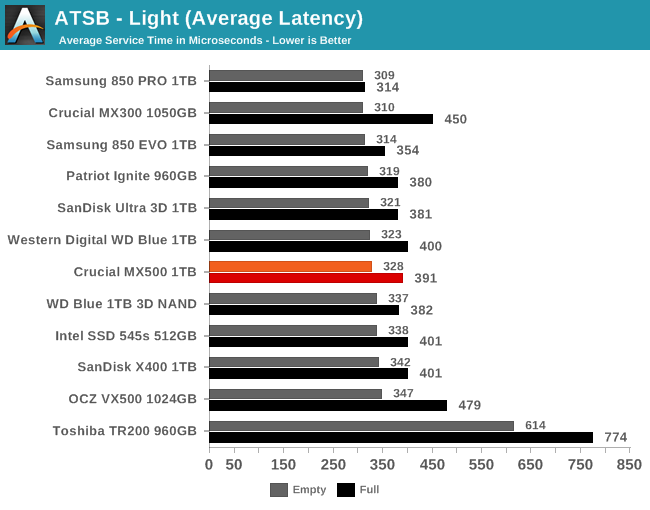 The average and 99th percentile latency scores of the Crucial MX500 are largely unremarkable, though the 99th percentile latency is near the high end of the normal range. The MX500 is a substantial improvement over the MX300 when it comes to full-drive performance.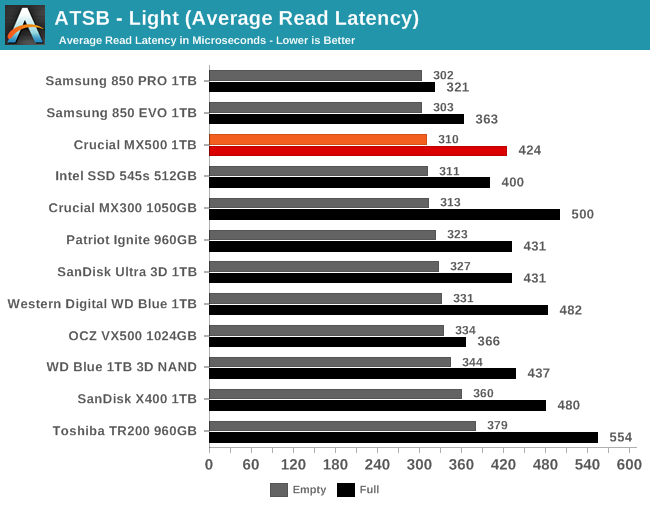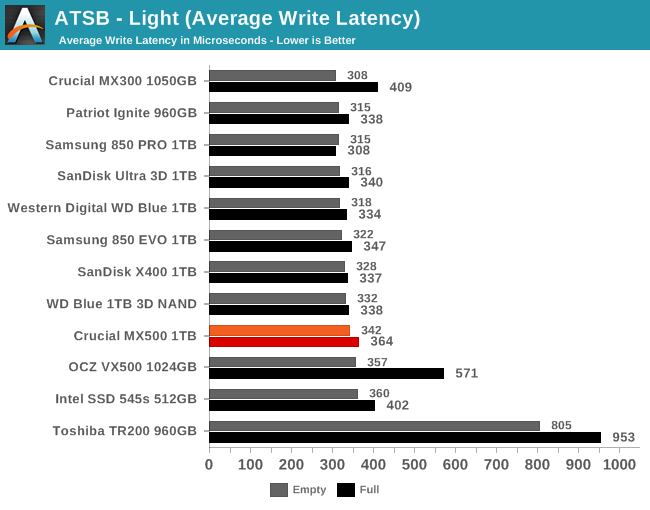 The average read latency of the Crucial MX500 on the Light test is close to the Samsung 850 PRO and EVO when the test is run on an empty drive, but is merely average when the drives are full. The average write latency is a bit below average in both cases, but the full-drive penalty is much reduced compared to the MX300.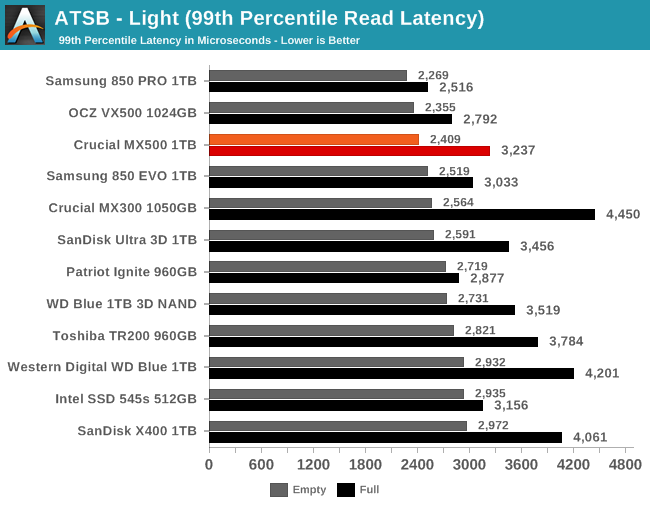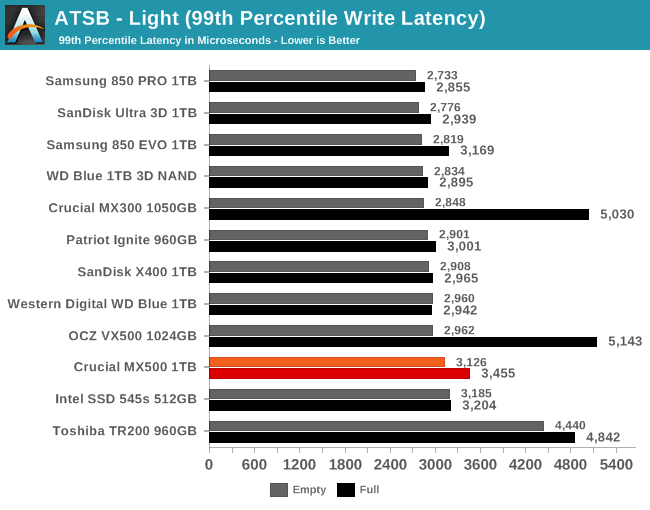 As with the average read and write latency scores, the 99th percentile read and write scores fall within the normal range. The 99th percentile read latency is a bit better than average while the 99th percentile write latency is worse than most drives, but the MX500 isn't an outlier in either direction.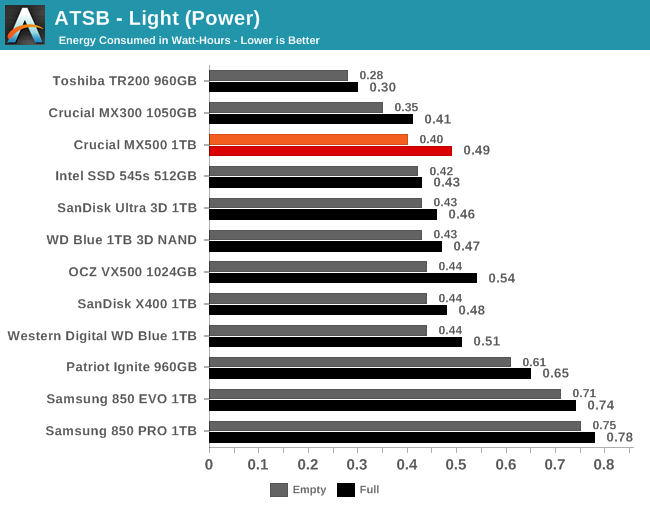 The power consumption of the MX500 ranks a bit better on the Light test than it did on the Heavy test. The Crucial MX300 is still substantially better, and the slow but DRAMless Toshiba TR200 holds on to a comfortable lead. The Samsung 850 PRO and EVO are in last place.