Radeon On Your Smartphone: AMD Link
The last piece of Adrenalin is bringing some of these features into your smartphone or tablet. Available for Android 5.0 or later and iOS 10 or later, the new AMD Link App launches today, offering ReLive, performance monitoring, software update notifications, and an AMD news feed.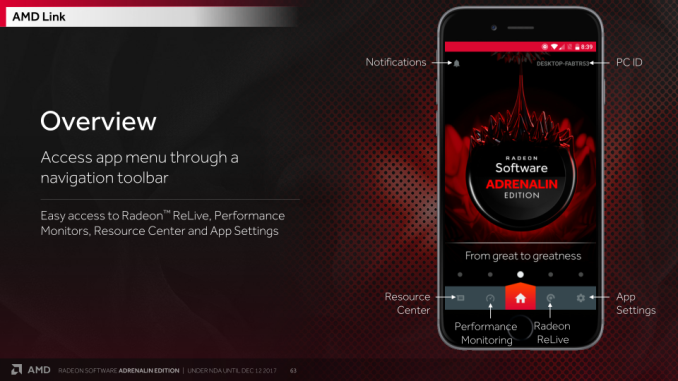 Adrenalin Edition features a new AMD Link button on the bottom bar. After the AMD Link Server is enabled, Radeon Settings displays a QR code that can be scanned by AMD Link to form the connection. There is also a manual input option with a server PIN, but with either method the authentication code or PIN will update every 15 seconds or so. Multiple devices can connect and control the Radeon Software, and can be managed on this AMD Link Configuration menu.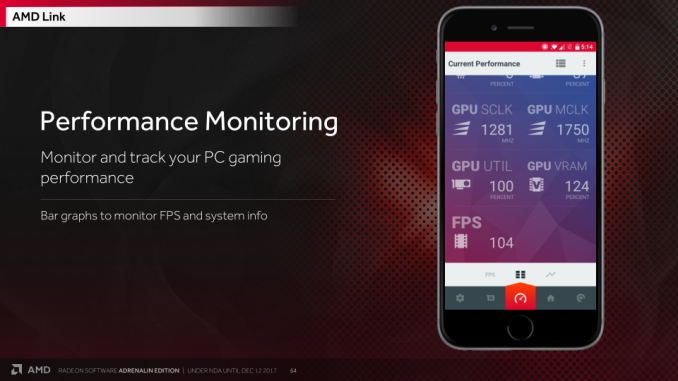 With the performance monitoring feature, the monitor can track average, minimum, and maximum FPS for exclusive fullscreen games, with the screen background colored red below 30 FPS, orange between 31-60 FPS, and green above 60 FPS.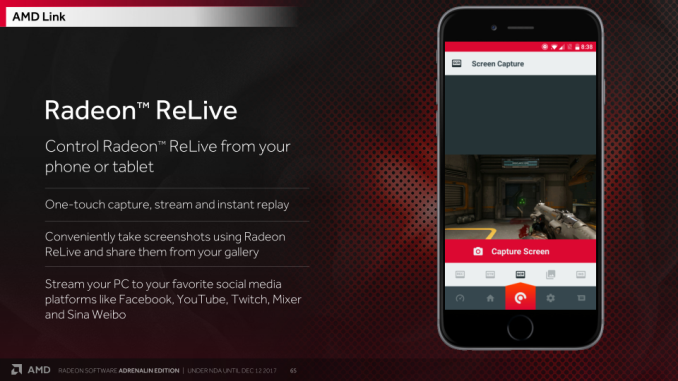 Once again, ReLive integration shows up with one-touch capture, streaming, and instant replay functionality. The ReLive gallery shows all gameplay videos and images, where long pressing a file will bring up share options to social media.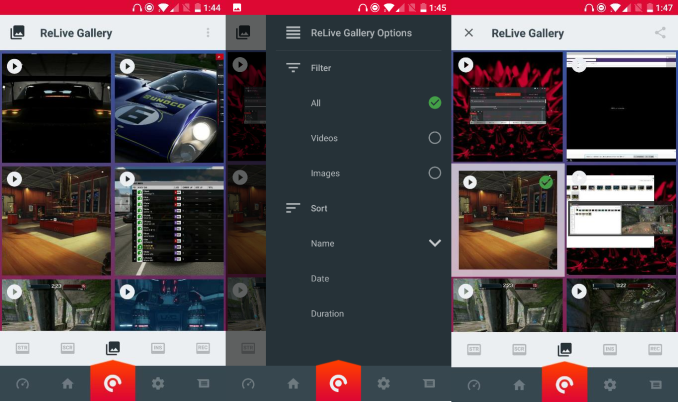 AMD Link ReLive can also function as a remote control, in the sense that users can control recording, streaming, screenshots, and instant replay from the app.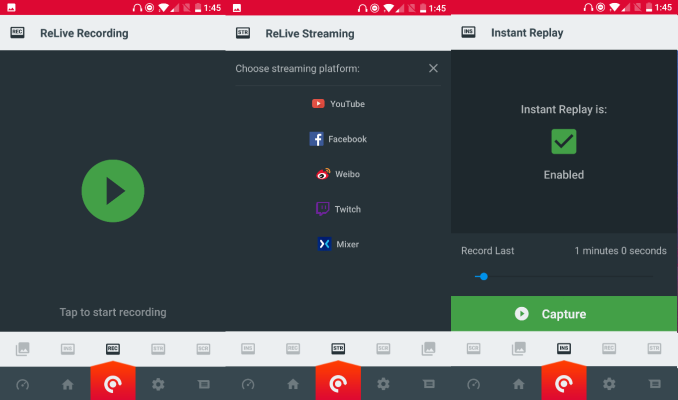 As for the more minor functions, the notifications keep track of driver and AMD Link updates. The newsfeed brings up AMD news from their social media and RSS.