AnandTech Storage Bench - The Destroyer
The Destroyer is an extremely long test replicating the access patterns of very IO-intensive desktop usage. A detailed breakdown can be found in this article. Like real-world usage, the drives do get the occasional break that allows for some background garbage collection and flushing caches, but those idle times are limited to 25ms so that it doesn't take all week to run the test. These AnandTech Storage Bench (ATSB) tests do not involve running the actual applications that generated the workloads, so the scores are relatively insensitive to changes in CPU performance and RAM from our new testbed, but the jump to a newer version of Windows and the newer storage drivers can have an impact.
We quantify performance on this test by reporting the drive's average data throughput, the average latency of the I/O operations, and the total energy used by the drive over the course of the test.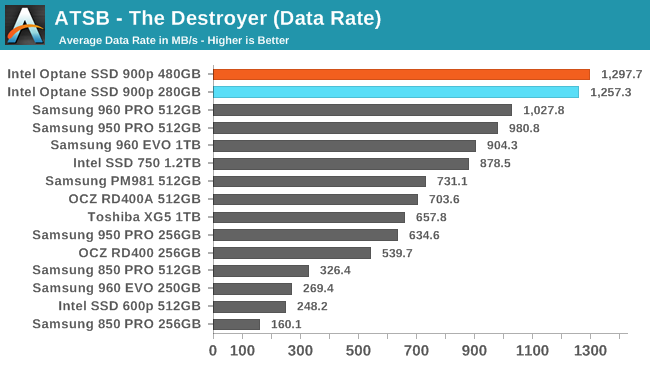 The average data rate of the 480GB Optane SSD 900p on The Destroyer is a few percent higher than the 280GB model scored, further increasing the lead over the fastest flash-based SSDs.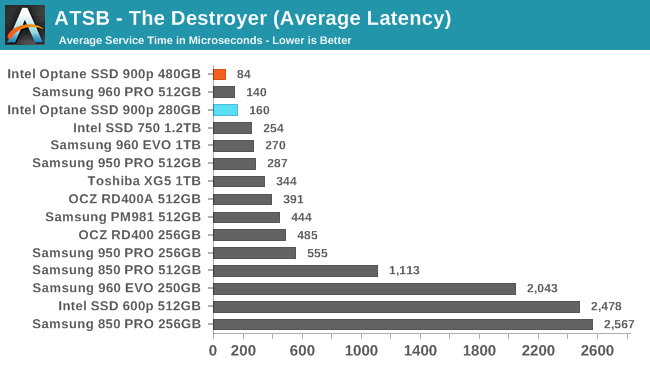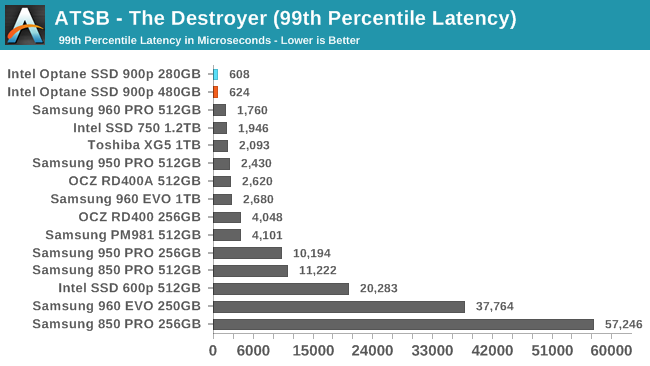 The 480GB Optane SSD 900p shows a substantial drop in average latency relative to the 280GB model, allowing it to score better than any flash-based SSD. For 99th percentile latency the 480GB model scores slightly worse than the 280GB, but both are still far ahead of any competing drive.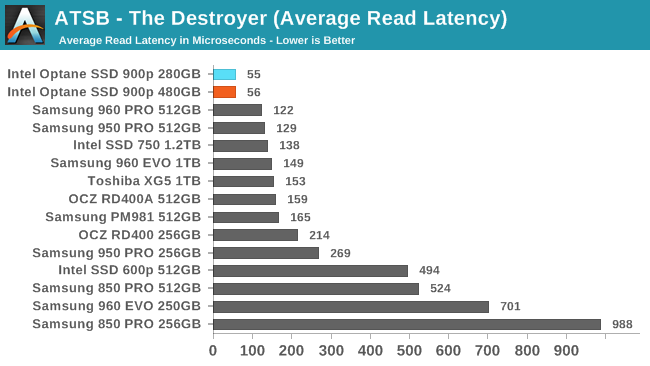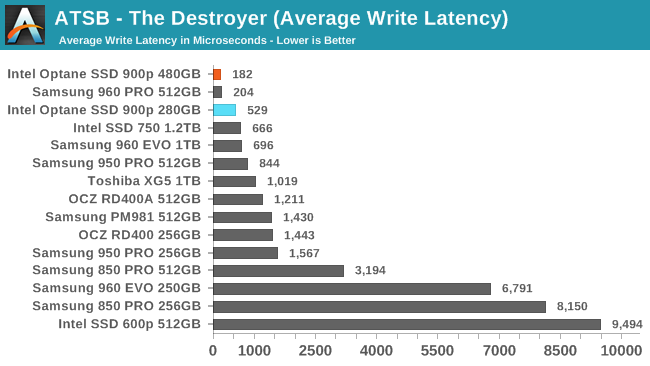 The two capacities of Optane SSD 900p have essentially the same average read latency that is less than half that of any flash-based SSD. For average write latency, the 480GB model sets a new record while the 280GB performed worse than it did the first time around, but still faster than anything other than the Samsung 960 PRO.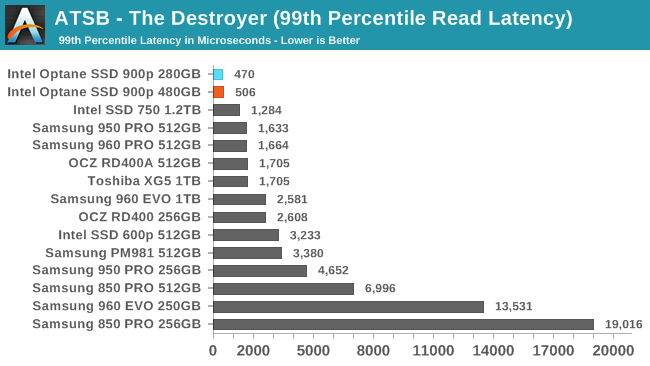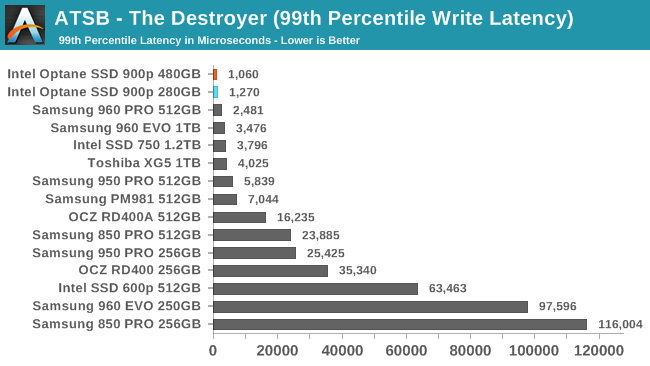 The 99th percentile read and write latency scores for the Optane SSD 900p are all substantially better than any flash-based SSD, even though the 280GB's results again show some variation between this test run and our original review. The 99th percentile read latency scores are particularly good, with the Optane SSDs around 0.5ms while the best flash-based SSDs are in the 1-2ms range.