Newcastle, the 512k cache version of Athlon64, is in the AMD Roadmap for the first half of 2004.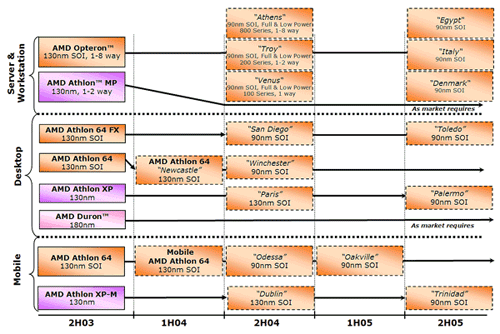 Imagine the surprise when we stumbled across the 3000+ for sale at several sites this week. The specifications were wrong at most sites, and got changed several times without getting them completely right, but there was no mistake that the Athlon64 3000+ is for sale at just over $200 for the OEM (bare chip) version. This is about half the price of the 3200+, so we couldn't resist getting one in to see what was really being sold and how it performed.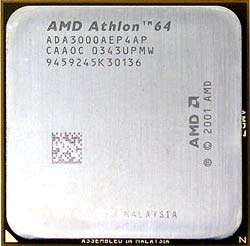 The chip arrived a couple of days ago, and it certainly appears to be Newcastle. Clock speed is exactly the same at 2.0GHz as the 3200+. The only difference that we can see is the L2 cache is 512kb instead of the 1Mb found on the 3200+. Regardless of the botched specs you are seeing, the Athlon64 3000+ being advertised for mainstream prices is a Socket 754 running at 2.0GHz with 512kb cache.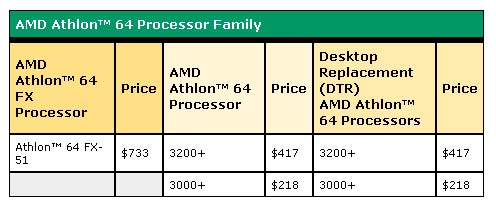 AMD even added the new 3000+ to their 1,000 lot Processor price list on December 15th. You can see the full 12/15/03 price list at AMD. Anand is preparing an in-depth look at Newcastle, but we knew that our readers would enjoy a preview of the performance of the chip as it compares to other processors. With the early Christmas present from AMD, we couldn't help but rush it into an Athlon64 board that we were testing and put it through its paces. How much difference does that 512k cache make in performance?