D3D AF Tester
For these tests, we used the D3D AF Tester that can be found
at 3dcenter
. Our tunnel test was taken by turning up the anisotropic filtering level to 8x and using full-colored mipmaps (all other settings were default). The plane tests were done using a distance of 15 and an angle of 75 degrees at each level of anisotropy and stage tested.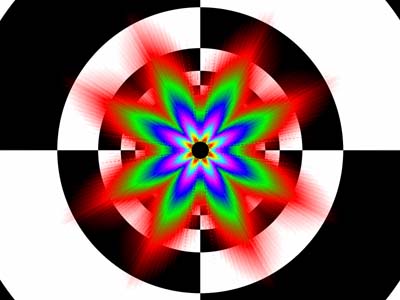 ATI Tunnel 8x Anisotropic Filtering (Click to enlarge.)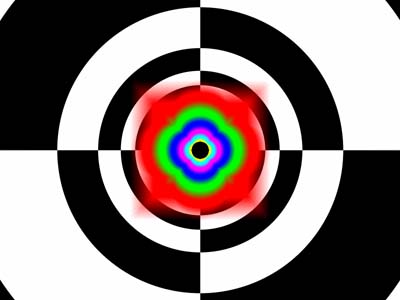 NVIDIA Tunnel 8x Anisotropic Filtering (Click to enlarge.)
We can see the affect of ATI's weighted Manhattan distance calculation on the tunnel test. The LOD calculation is heavily dependent on x and y positions. This really gives us a good idea of just how different NVIDIA and ATI GPUs render textures. The resolution of the texture used varies a great deal with respect to the angle of the surface being textured. This means that just by rotating something around, the quality of the filtering being used is compromised (a smaller resolution texture than needed will be used). As there is a lot of interpolation going on here and horizontal and vertical surfaces are very common, the effects aren't particularly noticeable in game play. Of course, this helps to explain why in some screenshots, NVIDIA's textures look sharper than ATI's, while in others, ATI's textures look sharper than NVIDIA's.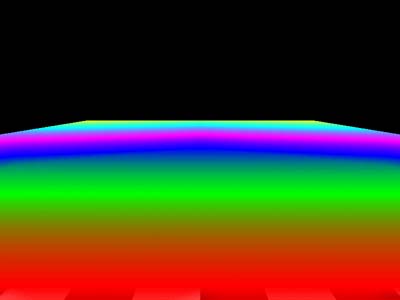 ATI filtering differences (hold your mouse over the image for Control Panel Stage 1)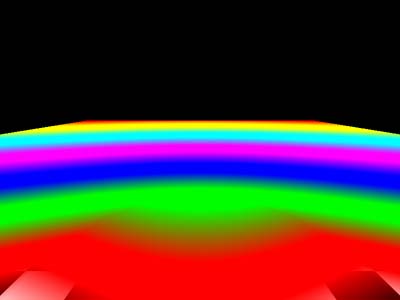 NVIDIA filtering differences (hold your mouse over the image for Control Panel Stage 1)
Here, we are looking at the differences in AF set by the control panel at stage 1 (we don't start with the highest resolution mipmap) and application controlled filtering at stage 0. With ATI, we can see that the card doesn't do either anisotropic or trilinear filtering when looking at any texture stage other than 0. We haven't been able to verify the exact impact of this optimization in a game, so we aren't really able to comment on the real world image quality implications of this.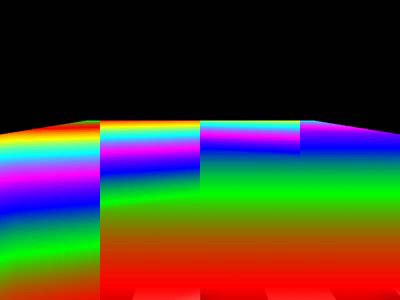 From left to right: trilinear, 2xAF, 4xAF, 8xAF filtering (hold your mouse over the image for NVIDIA results)
We can see the differences between trilinear and the different levels of anisotropic filtering on the plane test. Anisotropic filtering is able to use higher resolution textures better at greater distances when the texture is at an angle to the viewer. Also, the differences between levels (2x, 4x, and 8x) of anisotropic filtering can be seen. Enabling a higher level of anisotropic filtering extends the distance from the viewer at which anisotroic filtering stops and trilinear filtering starts.
From these pictures, it is also evident that NVIDIA does more bilinear filtering when texels are near screen pixel sizes. This has been dubbed "brilinear" filtering by some, as the method blends bilinear filtering more heavily than usual into higher order filtering techniques. We have yet to see any perceptible image quality issues arise from this, and as long as banding is not evident and the highest possible resolution textures are used, this filtering method serves its purpose. NVIDIA assures us that if we can point out a loss in image quality in any game, they will correct it.