Cold Test Results (Room Temperature)
For the testing of PSUs, we are using high precision electronic loads with a maximum power draw of 2700 Watts, a Rigol DS5042M 40 MHz oscilloscope, an Extech 380803 power analyzer, two high precision UNI-T UT-325 digital thermometers, an Extech HD600 SPL meter, a self-designed hotbox and various other bits and parts. For a thorough explanation of our testing methodology and more details on our equipment, please refer to our How We Test PSUs - 2014 Pipeline post.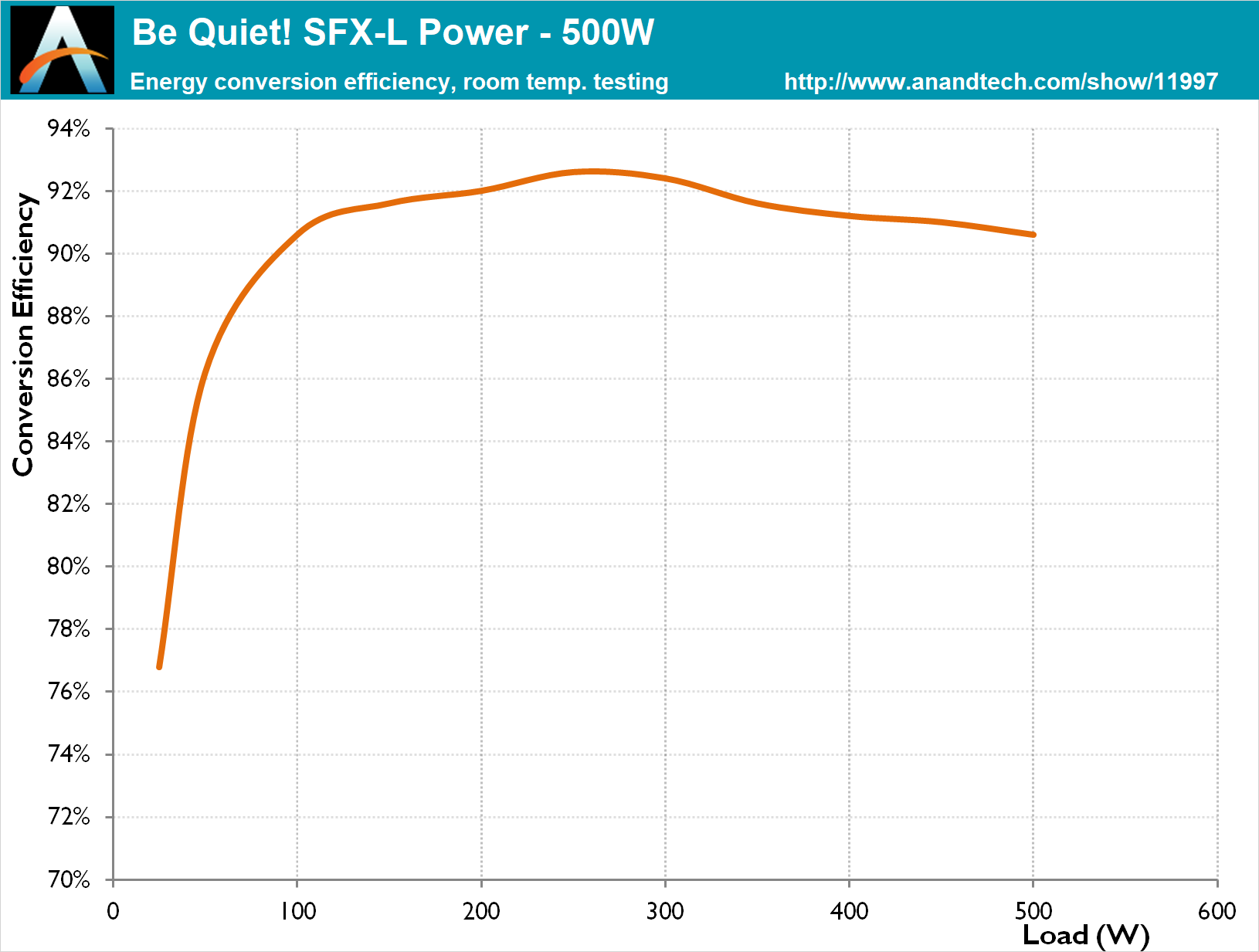 The efficiency of the Be Quiet! SFX-L Power 500W PSU was surprisingly good, even when compared to ATX 80Plus certified models. Across the nominal load range (20% to 100% of the unit's capacity), the SFX-L PSU meets the 80Plus Gold certification standards with ease. The average efficiency across the nominal load range is 91.5%, which is exceptional for an SFX-L PSU. It also is particularly efficient when handling low loads, with the conversion efficiency surpassing 86% with a load of just 50 Watts.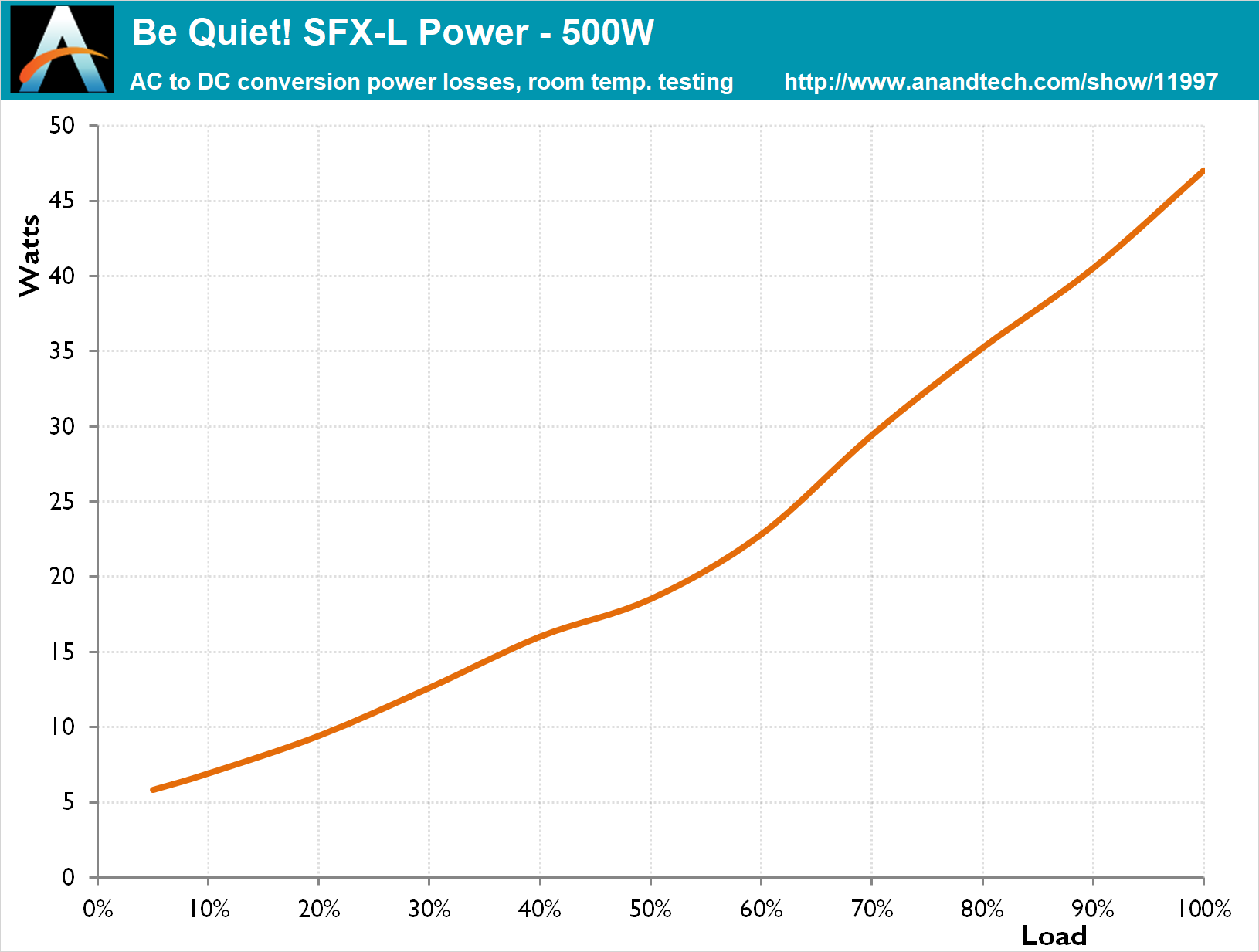 The thermal performance of the Be Quiet! SFX-L Power 500W is very good, rewarding Be Quiet! for their choice to extend the chassis and go with a 120 mm fan. The temperature readings are low, even comparable to those of high-end ATX units, yet not astonishing. The fan's airflow can only do so much when the heat dissipation surface is limited. Better heatsinks could have a dramatic effect here.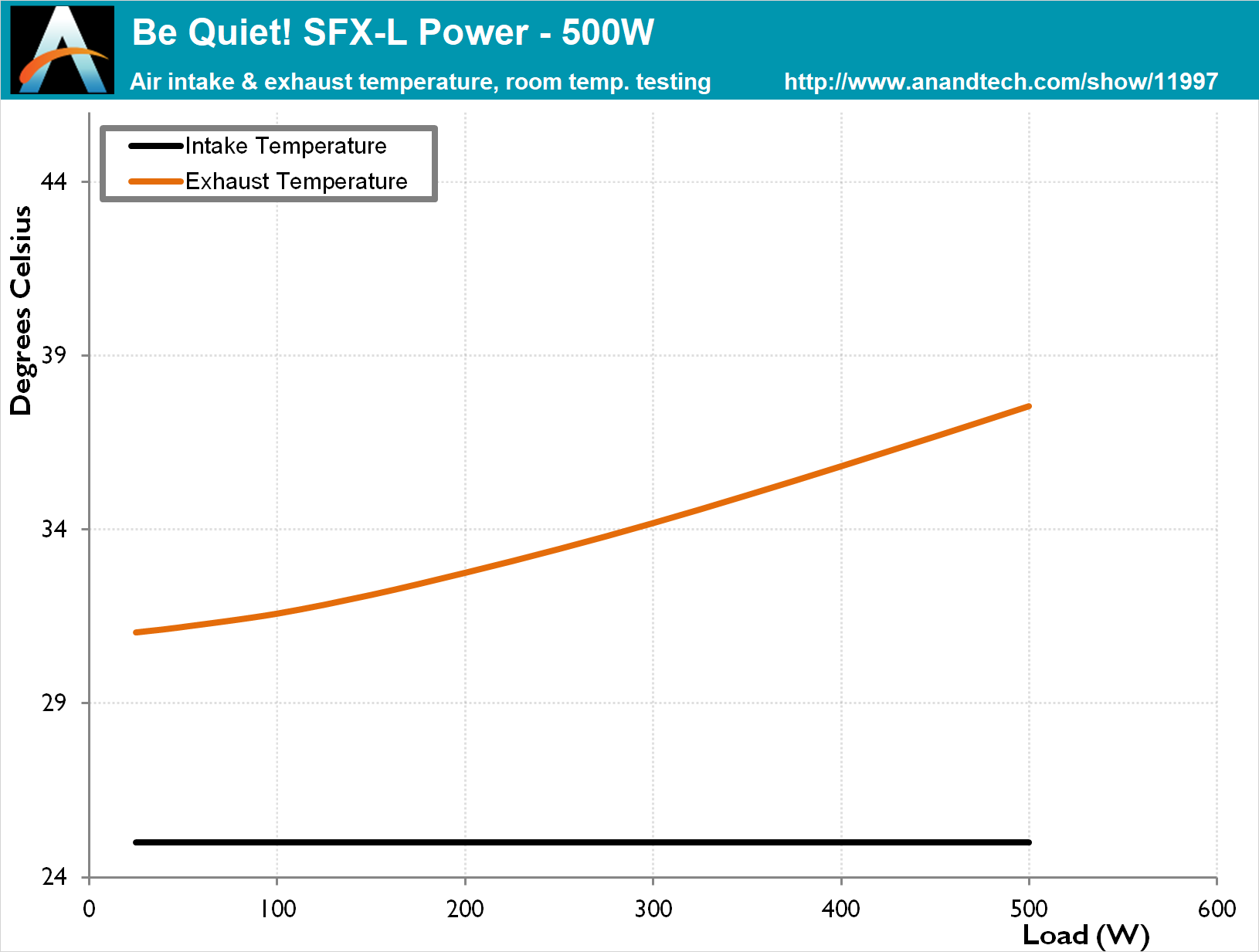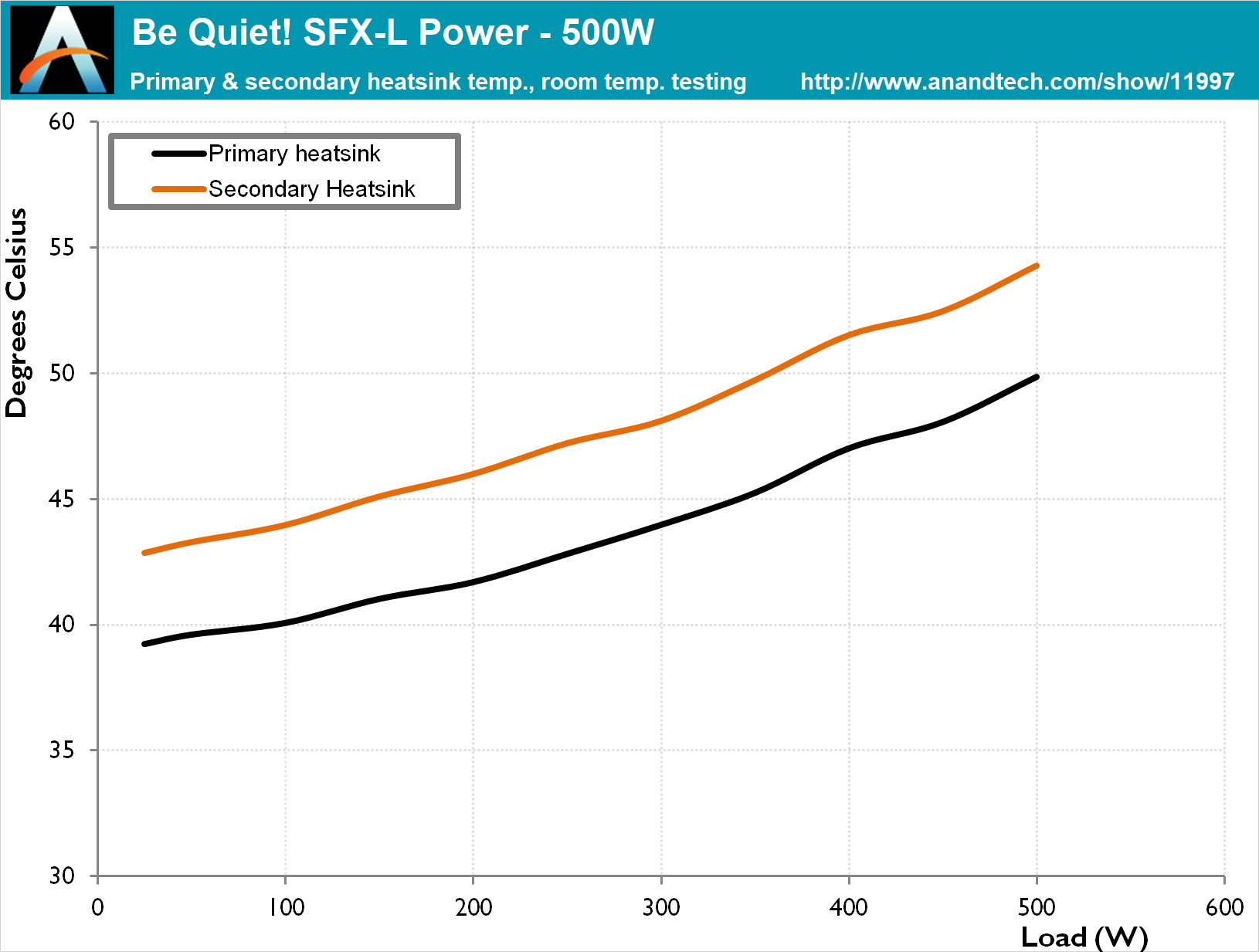 Our sound pressure readings were good but probably not as good as Be Quiet! would have liked them to be. There is no "semi-fanless" mode or advanced thermal control circuitry here – the fan starts immediately alongside with the PSU and its speed depends on the unit's internal temperature. The Be Quiet! SFX-L Power 500W is practically inaudible at low loads but can be noticed if the entire room is entirely quiet. As the load increases over 300 Watts, the fan will start increasing its speed exponentially, making the PSU clearly audible when heavily loaded.