User Interface
The User Interface (UI) for the Xbox One X is exactly the same as the original console, thanks to the shared platform underneath. In mid October, Microsoft released the Xbox One Fall Update, which made further changes to the UI. As with the Xbox 360, Microsoft is not content to leave the UI alone, but instead they are always trying to improve it. Whether they've succeeded in improving it is not always a clear cut answer, but after using the Fall Update for a few weeks, it is an overall nice update. Let's go over some of the highlights and features.
The new Home screen offers a lot more selections without having to switch screens, but it's nice to see the Games and Apps very quickly available. You can now pin games to Home, and they get their own home page directly below the main Home page. This does make it harder to get to your pins though, especially if you've pinned a couple of games to Home, since you have to scroll past them, so it is really only useful for the one or two games you are playing right now. Others may disagree of course.
What has improved a lot though is the Guide, which is the overlay from the left which pops up when you hit home. Here it's very easy to get to pins, all games and apps, and your most recent apps, but it's also easier to sign out, get to settings, or find your game captures. The Guide performance seems like they've finally got it where they want it, although the extra performance of the X likely helps a lot in this regard.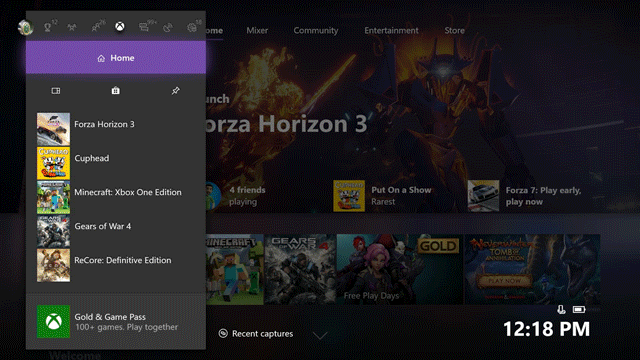 The new light theme is a nice touch for those that get tired of the standard dark theme, although the dark theme looks amazing on OLED.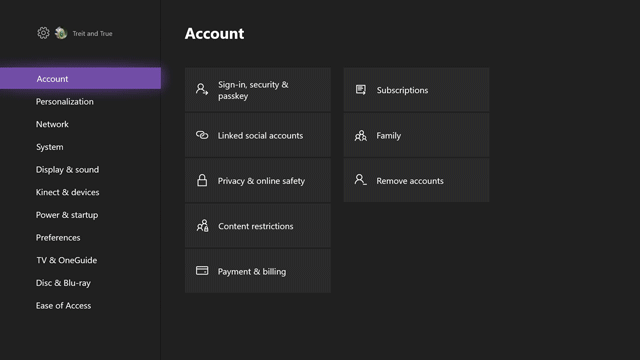 Microsoft has added some features to the Fall Update specifically to get you set up for the Xbox One X upgrade too, which are worth discussing. First, you can backup your games, and your console settings, to a USB hard drive, to make it easy to transfer them to your new console. Or, if you are still going to have both consoles up and running, there's also a new Network Transfer feature which lets you pull games from one Xbox where they are already downloaded, to the other. Since most people have a much faster network than internet connection, this is a great feature, even though we only saw about 300 Mbps maximum from it even over a wired gigabit Ethernet connection to both consoles. You can select some, or just transfer all of your games.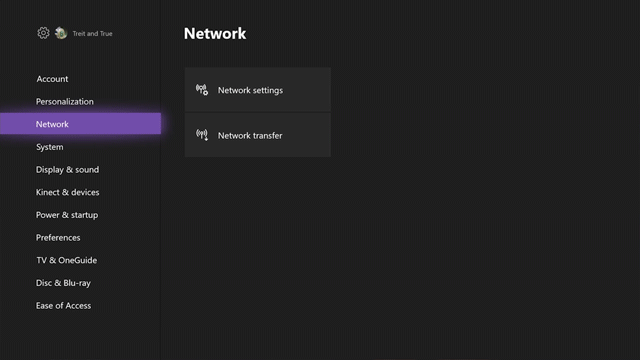 What would make this feature even better is if it would automatically do this for the user, much like the Branch Cache features of Windows, or even the new Windows Update functionality in Windows 10 where it can pull updates from another machine on the LAN. The method to do this currently is to go into settings, then network, and then start a network transfer, but this isn't very obvious, and if the system would just pull the data from the other system when you select it in your "Ready to Install" list, that would make it easier.
In addition to the network transfer, if you have an Xbox One, and are upgrading to an Xbox One X, you can also set your Xbox One to download the 4K assets for games that are Xbox One Enhanced, but, like the Network Transfer feature, this is also buried in settings, and not obvious. You have to go to Settings, System, and then Backup & transfer, then check the box that says Download 4K game content. It's nice to have, but it's just not obvious to most users, and you pretty much have to know about it ahead of time to even know to look for it. If you are getting an Xbox One X, and you have an earlier model, it's definitely worth your time though, since the 4K updates can be massive. The update for Gears of War 4 was something like 26 GB, making the game over 90 GB total.
Game DVR also got an update to allow 4K recordings up to 30 seconds max, and the system will automatically convert the videos to SDR for sharing, which is a nice touch. As we saw earlier in the 4K screenshots, they are just presented as PNG files with the HDR info stripped away, resulting in the wrong colors being displayed. It's hopeful this will get fixed in the future.
The only downside with the UI is that it, once again, changed somewhat dramatically, meaning muscle memory may have to be re-learned. That's not always ideal, but in this case, it does seem like the overall experience is better than before.