Enjoying Media
Let's face it, not everyone can game all the time. Sometimes you need to sit back and watch an episode of The Man in the High Castle, to get back to your center. When the original Xbox One was first launched, Microsoft was keen to display the media capabilities of the new console. There was even an announcement at one point that the Xbox One would gain the ability to function as a DVR for over-the-air broadcasts, although unfortunately that feature never made it to the console.
The Xbox One, and its successors, all include an HDMI input, as well as the ability for the Xbox to control your cable box with an IR blaster. The media capabilities are literally built right into the hardware.
The ability to watch TV through the Xbox is a nice bonus, since it doesn't force you to change inputs on your television if you do all of your media consumption through the one box. You can set up the OneGuide in order to provide a channel lineup, or just control the cable box with your normal remote control. It works fine, and the new console doesn't add or subtract anything from this experience.
Disc Playback
The Xbox One X, like the Xbox One S, offers the buyer a UHD Blu-Ray disc drive, which is a step up on the competition, which, as the name implies, allows you to watch UHD movies on disc. The Xbox team has improved the system capabilities with the latest update as well, and there's now an option to allow your receiver to decode the audio, rather than passing uncompressed audio over HDMI. Some of us like to see the pretty lights on our receivers light up so we know everything is working, and this has been something that's been missing since the Xbox One first launched.
Overall, there's little to report here either good or bad. You'd expect a disc player to be able to play discs, and it does just fine with that, even if the movie offers HDR support. The one downside is that there's no support for Dolby Vision, although that's not available on every TV or disc.
Online Services
The world has changed, and with the rise in internet bandwidth, the way we consume media is changing rapidly. Online streaming of movies and music is now the norm, and if you have a good enough internet connection, you can pretty easily stream 4K HDR content as well.
Music
Let's start with music. In a recent blog post, Microsoft announced that they are killing off their in-house music streaming service, Groove Music Pass. You'll still be able to use Groove Music on your Xbox to listen to music you own, and have uploaded to OneDrive, but if you paid for the Groove Music Pass, subscription music is going away by the end of 2017. However, Spotify now has an app on the Xbox One, and you can port your playlists from Groove to Spotify until January 2018. Spotify doesn't have all of the features of Groove, but it does get the job done. It even supports background music playback to stream while gaming.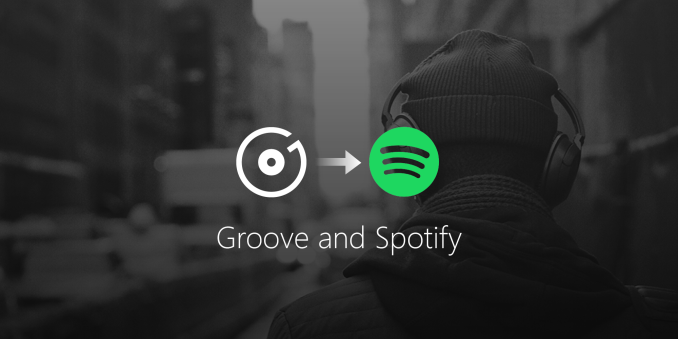 If you subscribe to music through other services though, the results are spotty.
Amazon Prime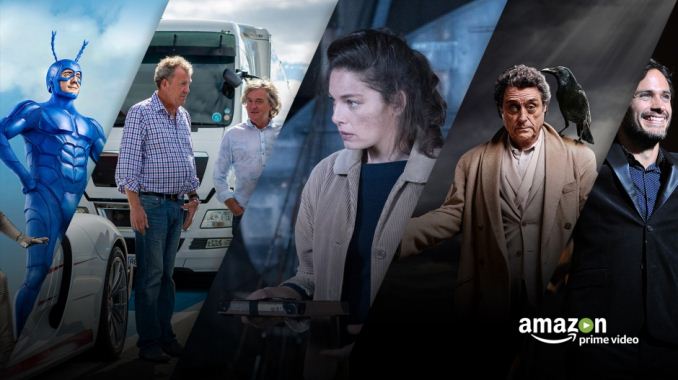 If you subscribe to Amazon Prime, Amazon does offer an Amazon Prime Video app on the Xbox One, and it offers 4K HDR content streaming as well at no extra charge. Fans of Amazon Prime original series such as The Grand Tour, or The Man in the High Castle, will be happy to know that this week the Amazon Prime video app is launching globally on Xbox.
Netflix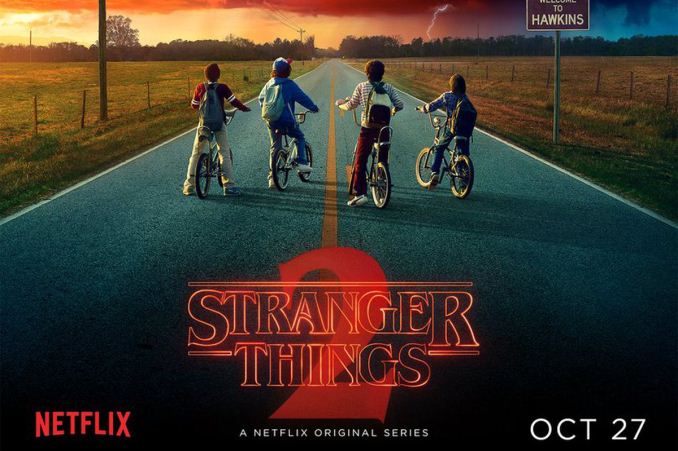 Netflix is of course on the Xbox One, and if you upgrade your subscription to premium, you can even enjoy the service in 4K HDR. Netflix recommends at least a 25 Mbps internet service for this, although when streaming 4K, the bandwidth Netflix uses is just over 15 Mpbs.
However, Netflix has a major flaw in their app, and this issue has been around since the Xbox One S launched over a year ago. As soon the Netflix app is started, the app switches immediately to HDR. This causes quite a few issues with the picture quality. All the menus have their color changed, and the entire app gets darker than normal. If you end up watching HDR content on Netflix, this is a temporary problem until you get to your content, but any SDR content you watch, which is most of the content on Netflix, has the colors completely destroyed by the Netflix app telling the TV that it's HDR content.
Worse yet, in order to hit the high brightness levels required for HDR, some televisions have to crank up the backlight in order to display HDR content. If that's the case, your TV could end up using far more power than it would need to be, and the result of all that extra power is a poor video experience.
It's hard to believe that this issue has been around for over a year, but Netflix doesn't seem to want to fix it. Amazingly, they've just added HDR support to the PlayStation 4 Pro, and they've built the PS4 Pro app with the exact same bug. But Netflix on a Roku, or even just the built-in Netflix on the LG TV used in the review, handles the scenario perfectly, only switching to HDR when HDR content is being displayed.
This one issue severely impacts the usability of either the Xbox One S, or the Xbox One X, as a media streaming device, since the only workaround is to disable HDR on the Xbox in settings before using the app. If it wasn't Netflix, perhaps it would not be a huge deal, but when it's the single largest streaming service, it's a problem. This isn't Microsoft's problem per se, but regardless it's a big strike against their new console for one of the most used media tasks.
YouTube TV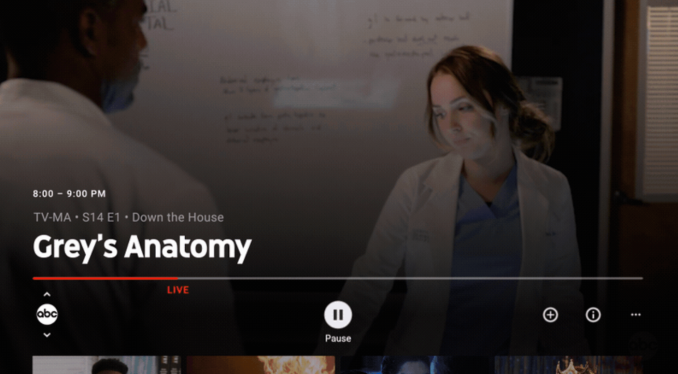 If you're a fan of YouTube TV, you'll want to know that just this week, YouTube has announced it's going to be building a new YouTube TV app for the Xbox One lineup, which includes the new X model. Hopefully it also replaces the original YouTube app for the Xbox One, which hasn't really changed since it was first brought to the console.
Microsoft Movies and TV
The built-in service for renting and buying movies is the Movies and TV app. The app works great, and there's always access to the latest movies to buy or rent. However, the recent launch of Movies Anywhere, which allows you to watch purchased content on any supported device, mysteriously had no mention of Windows or the Xbox. This is a big deterrent to locking in your movies with the Xbox app, especially when Microsoft has only just killed their music streaming service.
Other services
Most other services also provide an app for Xbox One, such as HBO, MLB.TV, and more. MLB.TV's app was refreshed for 2017 to provide 1080/60fps video on Xbox, so generally, the app can offer better baseball than cable. If you like to roll your own, there's of course Plex support too.
Overall
The Xbox One X offers a lot for a media device, with a built-in UHD Blu-Ray player, and access to a decent selection of music and video streaming services. But, it suffers from a couple of issues that would make it difficult to recommend without any caveats.
First, the Netflix HDR bug makes the Xbox One a poor experience for the most popular streaming service. This bug has nothing to do with the Xbox, since Amazon Prime can correctly handle HDR, but Microsoft owns the user experience on Xbox, and the Netflix app is not up to par.
Second, the lack of Movies Anywhere is a worry for anyone wanting to purchase content on the Xbox One. If you buy a movie here, you can only watch it here, but if you buy a movie on any supported device for Movies Anywhere – which is a lot of devices now – you know you can still get access if you decide to switch your streaming device from a Roku to a Fire TV.
Third, the capabilities of Smart TVs now offer many of the apps, built right into the TV. Some are better than others, but the LG 55B7P television used for the review has some very high quality apps running on webOS, and has the benefit of even supporting Dolby Vision for Netflix. There's less of a need for a big, powerful device to perform these tasks now.
Finally, the power usage of the Xbox is much higher than any dedicated streaming device, like a Roku, or Amazon FireTV, which we'll see in detail on the next page.