Deus Ex: Mankind Divided
The latest entry to the Deus Ex series, Mankind Divided is a multi-genre, graphically-demanding DX11 title that received DX12 support a month after launch. Running through the built-in benchmark, we used Ultra settings without alterations.
After testing Vega cards under DX12, we noticed a consistent performance uplift, and switched over to that API for RX Vega 64 and 56. Unfortunately, this was not the case for the GTX 1070 Ti Founders Edition.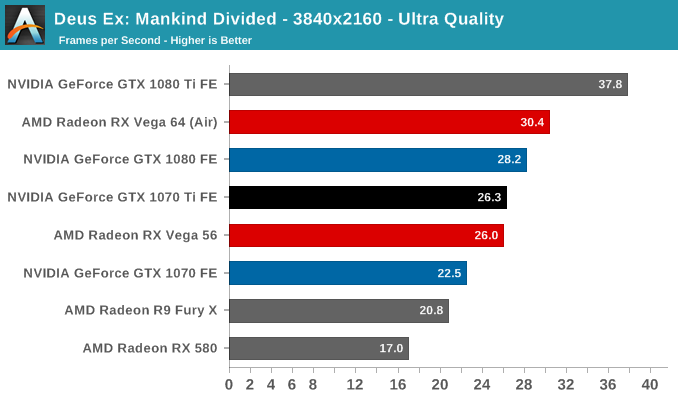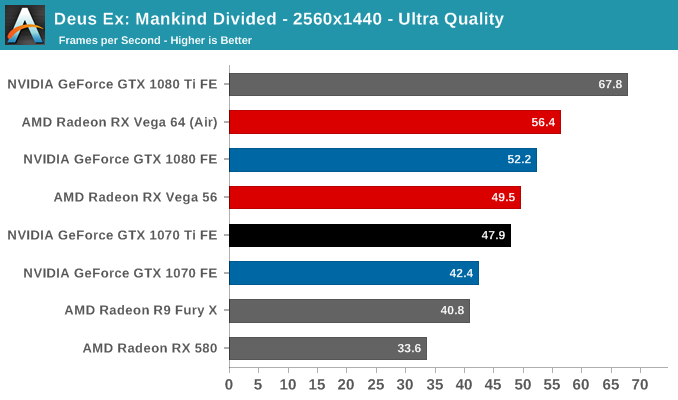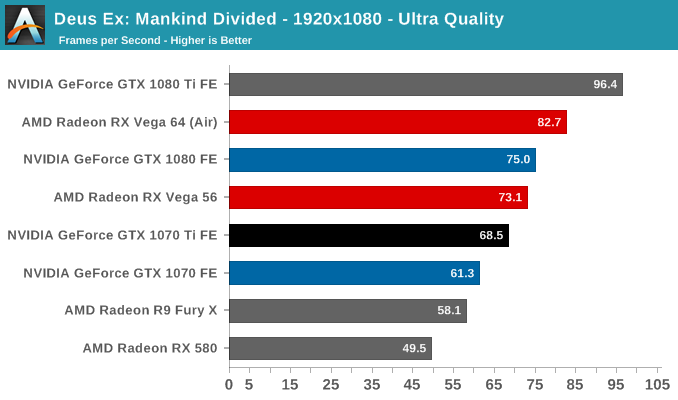 With the DX12 performance boost on RX Vega hardware, both Vega cards actually pull ahead from the GTX 1070 Ti at lower resolutions.