Battlefield 1 (DX11)
Battlefield 1 leads off the 2017 benchmark suite with a bang as DICE brought gamers the long-awaited AAA World War 1 shooter a little over a year ago. With detailed maps, environmental effects, and pacy combat, Battlefield 1 provides a generally well-optimized yet demanding graphics workload. In light of DX12-related performance issues in this title, DX11 is utilized for all cards.
The Ultra preset is used with no alterations. As these benchmarks are from single player mode, our rule of thumb with multiplayer performance still applies: multiplayer framerates generally dip to half our single player framerates.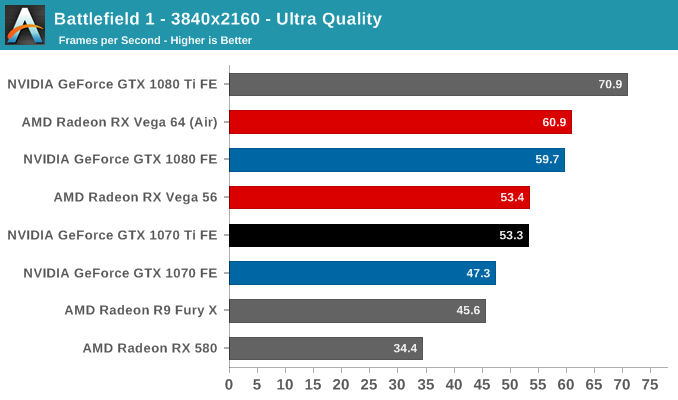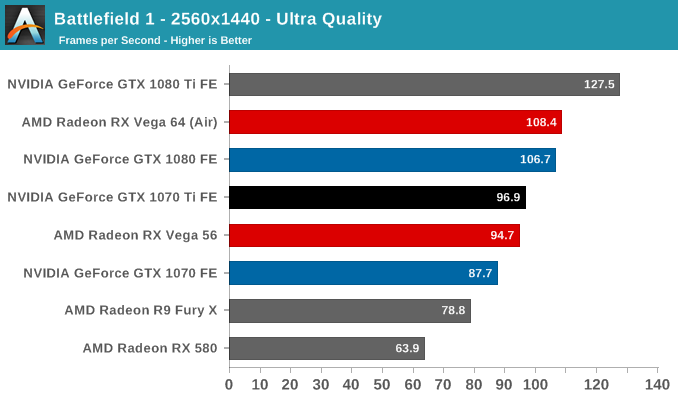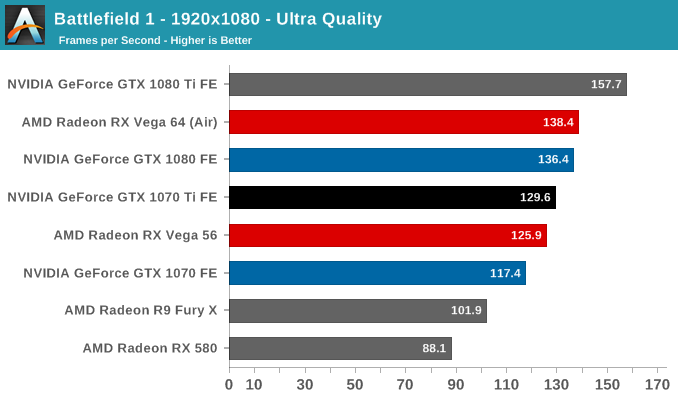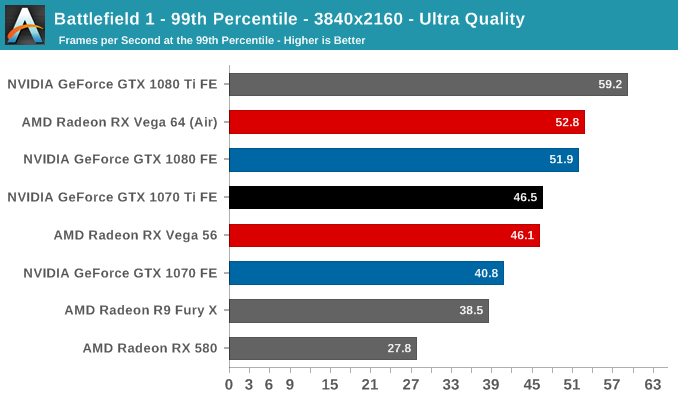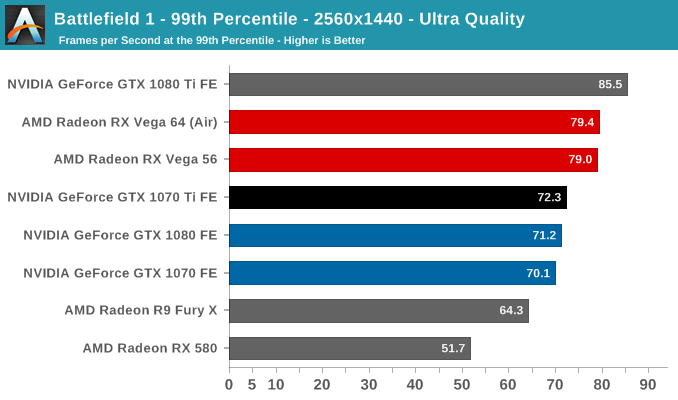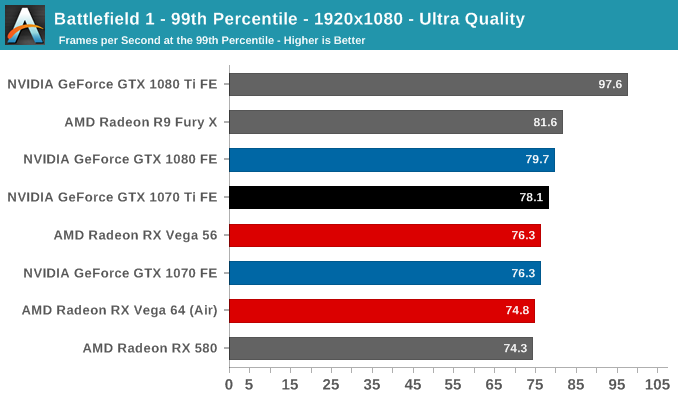 Battlefield 1 has shown itself to be rather favorable on Vega hardware, and against Vega 56 at 4K, the GTX 1070 Ti FE can only manage a draw. At lower resolutions, the Vega 56 loses its advantage, but the difference is slim.