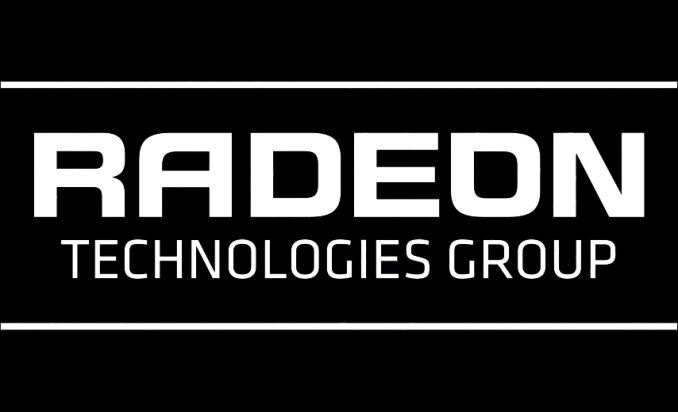 Update (10/26/17): AMD has released a hotfix in the form of 17.10.3, resolving crashes or hangs on RX Vega cards in Wolfenstein II and singleplayer mission six of Destiny 2.
In time for today's launch of Destiny 2, yesterday AMD has released Radeon Software Crimson ReLive Edition 17.10.2, bringing driver support to Destiny 2, Wolfenstein II: The New Colossus (10/27), Assassin's Creed: Origins (10/27), and support for the Windows 10 Fall Creators Update. For select cards, 17.10.2 also includes support for Windows 10 configurations of up to 12 compute-focused GPUs and a 'GPU Workload' toggle for a compute workload optimized mode.
For the three upcoming games, AMD has cited performance uplifts from 17.10.1 with the Radeon RX Vega56 and RX 580 at 1440p and 1080p, with notable 43-50% performance increases in Destiny 2. For the Vulkan-powered Wolfenstein II, the developer, MachineGames, has worked closely with AMD and stated that Vulkan uses Vega-specific features in this game, although exact details were not mentioned.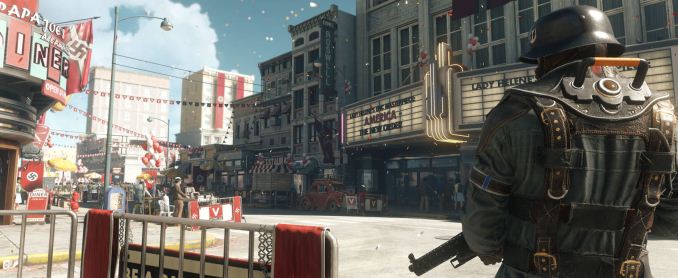 As a quick note on the recent Fall Creators Update, 17.10.2 appears to supersede last week's Radeon Software Crimson ReLive Edition Beta for Windows 10 Fall Creators Update, although it is not clear if the Mixed Reality issues were resolved.
Going Mining for Compute
The other significant parts of 17.10.2 are the compute-oriented updates, ostensibly for cryptocurrency mining with GPUs. The new Radeon Settings "GPU Workload" toggle in the Global Settings menu switches between graphics workload optimization or compute workload optimization, although this feature is limited to select RX 500, RX 400, R9 390, R9 380, R9 290, and R9 285 cards. As for multi-GPU, Radeon Software now formally supports compute workloads for up to 12 Polaris or Vega-based RX cards on Windows 10 systems. This is perhaps in response to the number of motherboards entering the market with more than the usual number of PCIe slots.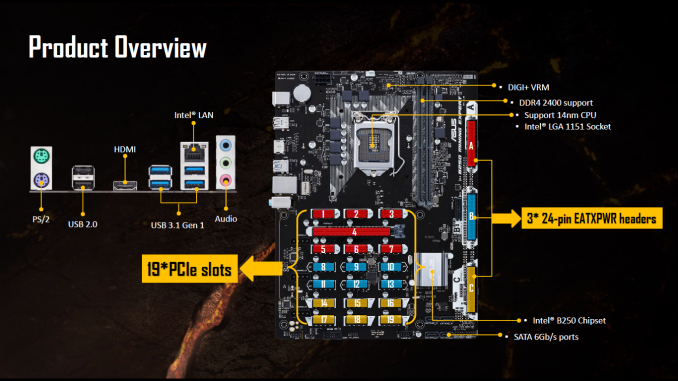 ASUS B250 Mining Expert with 19 PCIe Slots
While these features may seem surprising at first, AMD has already taken other explicit steps to improving mining performance, releasing the Blockchain Compute Beta drivers shortly after the RX Vega64 launch, and an AMDGPU-Pro Beta Mining Driver for Linux (RHEL/CentOS 7.3 and Ubuntu 16.04.3) just last week. Considering that many serious cryptocurrency miners use customized software/BIOS/drivers, time will tell if additional Radeon Software features will make an impact in the mining ecosystem or drive significant demand for AMD GPUs. The current wave of Ethereum cryptocurrency mining, which had noticeably affected the GPU market in Q2, resulted in dedicated mining GPUs, as well as high prices and low availability for consumer cards. But bulk mining-specific SKUs (and in the case of NVIDIA, GPUs) appear at odds with mining improvements for consumer cards, with the release mining specific cards attempting to insulate consumers from mining sales.
Bug Fixes and Known Issues
For bug fixes, AMD has resolved the following issues, two of which are for specific games:
When using Ultra graphics in PlayerUnknown's Battlegrounds, minor corruption may appear in some game locations
Hearts of Iron IV may experience crashes or system hangs in some scenario gameplay
Radeon Settings "Gaming" tab may not automatically populate games detected on the system
After a Radeon Software upgrade, it may not appear in the uninstall options under Windows "Apps and Features"
Radeon Wattman does not apply user-adjusted voltage values on certain configurations
When plugged in or connected to a system after being previously unplugged during system sleep or hibernation, XConnect Technology (eGPU) enabled system configurations may not be detected
AMD has also identified a few issues with 17.10.2's compute functionalities and new game support:
On Windows 7, Assassin's Creed: Origins may experience an intermittent application or system hang during gameplay
Toggling the GPU Workload feature to Compute while CrossFire is enabled may cause a system hang. As a workaround, CrossFire should be disabled first before switching to Compute
After extended periods of 12x GPU compute workload use, a random system hang may occur
Additionally, the intermittent or random hanging in Overwatch is still listed as a known issue. Disabling ReLive may resolve the hanging.
The updated drivers for AMD's desktop, mobile, and integrated GPUs are available through the Radeon Settings tab or online at the AMD driver download page. More information on this update and further issues can be found in the Radeon Software Crimson ReLive Edition 17.10.2 release notes.
Source: AMD