Nexperia PNX7850: Powering the Nu Tech DDW-081
The Nu Tech DDW-081 is based on one of the newer Philips chipsets, the PNX7850. Philips is a great company for documentation, so you can read the whole whitepaper on the chipset
here
. The chipset itself is fairly basic — 32-bit MIPS RISC processor with DSP, DMA66 and audio processor. Obviously, manufacturers try to pull as much functionality as possible into the integrated processor; therefore, eliminating the cost of additional chips or additional processing power.
Philips Reference design. Click to enlarge.
What bothers us about this chipset is that it only technically supports 4X DVD+R and DVD+RW. What further bothers us even more is that it supports 16X DVD read, while our DVD drive is only capable of 12X. However, features like 3mm scratch handling and adjustable laser strength (think PowerRec from Plextor) are comforting. Just recently, Nu Tech confirmed with us that the Philips Nexperia PNX7850 is in fact capable of 8X DVD+R because it has been optimized by Nu Tech/QSI engineers.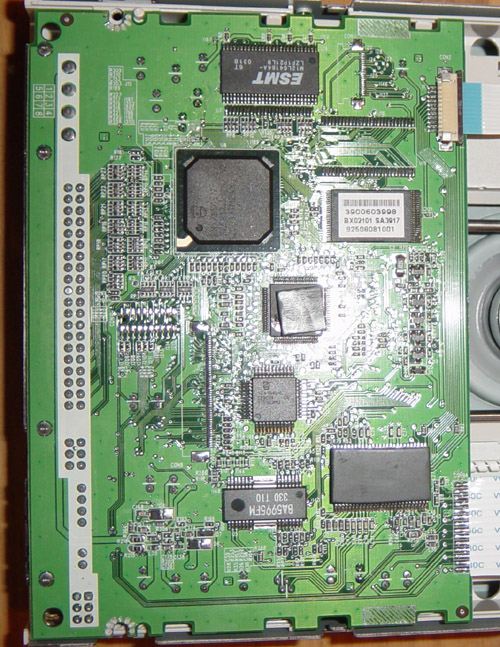 Click to enlarge.
Above, you can see the drive mainboard. Click to enlarge and you can identify the Philips markings on the big square chip.
Edit:
Thanks to one of our readers, I have found out the Nexperia 7850 chipset does support 8X, although I do not know if it is the same implementation as with the Nu Tech DDW-081. Click
here
to read me. Interestingly, both chipsets still claim 16X DVD read speed.