The ASRock Z270 Gaming-ITX/ac Review
Conclusion
The Z270 Gaming-ITX/ac is ASRock's attempt to deliver a high performance, flexible Mini ITX motherboard, capable of fulfilling the needs of most advanced PC users. In order to achieve that goal, ASRock had to squeeze a huge number of features on the tiny Mini ITX PCB, more than what we usually find on middle range ATX motherboards. The sheer number of supported devices/connectors is outstanding for a Mini ITX motherboard.
Mini ITX motherboards are inherently limited to a single expansion card slot but the Z270 Gaming-ITX/ac supports an extensive number of drives, with only one M.2 drive slot but six SATA 6 Gb/s ports, two of which form a SATA Express port for users that want to be on the safe side in case the interface gains market traction. USB device support is very good, with six USB 3.1 Gen 1 Type-A connectors at the rear I/O panel, plus two internal headers for additional USB 3.1 Gen 1 and two USB 2.0 devices. The Intel Thunderbolt 3 connector supports numerous compatible devices, ranging from NAS drives to monitors, but also doubles as a typical USB 3.1 Gen 2 port. Note that the Intel JHL6240 Thunderbolt 3 chipset only has two PCIe lanes and could become a bandwidth bottleneck with high performance eGPU devices.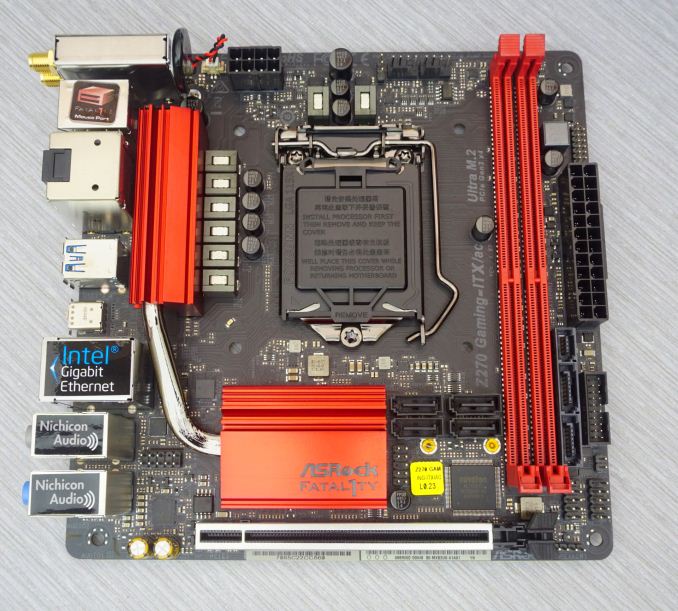 ASRock also chose the subsystem controllers of the Z270 Gaming-ITX/ac very carefully, so as to cover the needs of every advanced user. The Intel I219-V Gigabit LAN controller is a very popular and proven device, allowing enough bandwidth control options for any kind of user. Similarly, sound is important for advanced HTPC users and gamers alike, so ASRock went with one of the best audio controllers currently available, the Realtek ALC1220, and supported it with an excellent audio circuit and an additional front panel audio amplifier from Texas Instruments. The Intel AC 7265 WiFi/Bluetooth card is known to be a very good performer as well, providing stable connections and capable of speeds up to 867 Mbps. We also found the Bluetooth range to be excellent, significantly superior than that of typical USB-based adapters.
The presence of an HDMI 2.0 port onboard is a rare and interesting feature that will please both HTPC users that do not plan to perform any gaming and gamers that want to connect a 4K TV as a secondary monitor. While Intel's integrated graphics are unable to provide usable 3D performance at such a high resolution, the 2D performance is more than enough, saving HTPC builders from the additional cost of a discrete GPU.
The Z270 Gaming-ITX/ac also has an outstanding power circuitry for a motherboard of this size and class, surpassing in the power output and quality of most mainstream Z270-based motherboards that we have tested recently. As a result, the Z270 Gaming-ITX/ac is an excellent motherboard for casual overclocking. The range and step of the voltage control settings may not be great but the maximum values are much higher than what any user would ever use for a stable, reliable system. With the use of an advanced liquid-based cooling system and an Intel 7700K processor with a well-attached lid, stable overclocks well above 5 GHz should be easily attainable.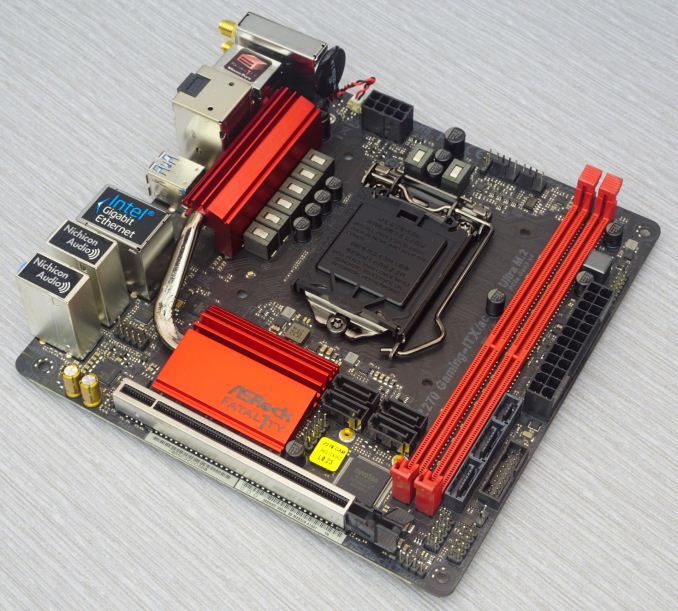 Undoubtedly, the Z270 Gaming-ITX/ac is one of the most feature-packed Mini ITX motherboards that we have ever seen. The sheer number of features and connectors make the Z270 Gaming-ITX/ac a suitable motherboard for any advanced user that needs to build a compact gaming/entertainment system. It could even be easily used as the basis of a rather powerful home server, capable of simultaneously serving as an entertainment system, a NAS/media server, and a surveillance system server/recorder. The current ($159) retail price of the Z270 Gaming-ITX/ac is more than reasonable for a Mini ITX motherboard with such numerous features and quality subsystems, making it the ideal choice for almost any user that wants to build a powerful, yet compact system.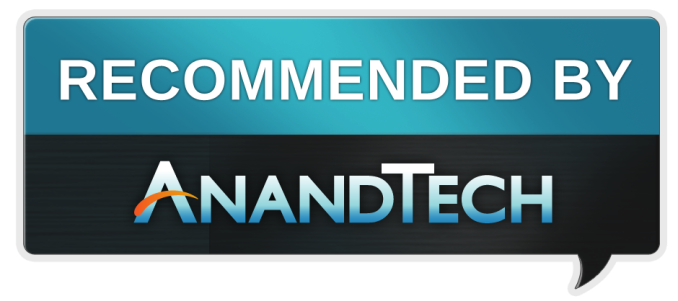 Recommended by AnandTech
The ASRock Fatal1ty Z270 Gaming ITX/ac