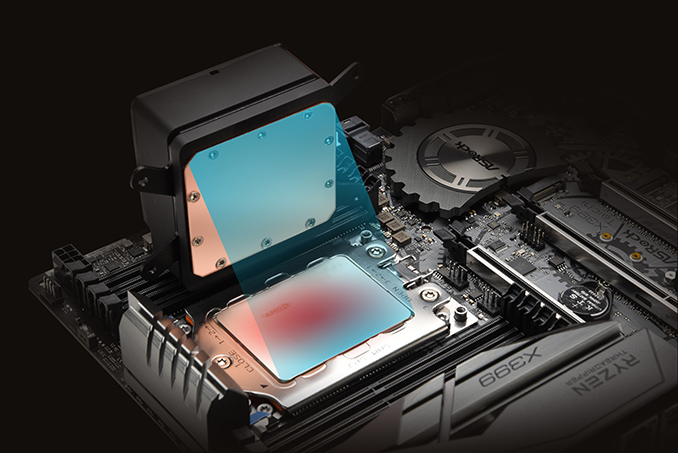 Enermax on Thursday introduced its new family of closed-loop liquid coolers designed specifically for AMD's new Ryzen Threadripper CPUs. The new custom-made LiqTech TR4 AIO LCS feature waterblocks cover 100% of the CPU IHS (integrated heat spreader), a notable improvement over preexisting designs, which designed for smaller chips only partly cover TR4 chips.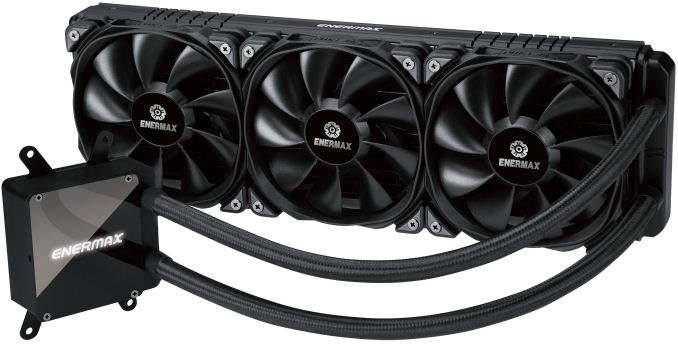 High-end air and liquid coolers these days can dissipate huge amounts of heat that exceed TDP of even the most powerful CPUs, such as AMD's Threadripper or Intel's Core i7/i9. Manufacturers of coolers are eager to equip their devices with mounting brackets to make them compatible with the new 4094-pin TR4 and 2066-pin R4 sockets as well as the new microprocessors. However, since the coolers were not designed for the large TR4 IHS from the ground up, they cannot cover 100% of its surface. And even though many of them can enable reliable operation at stock frequencies and TDP, they may not be efficient enough during overclocking. Enermax equipped its LiqTech TR4 coolers with special waterblocks that cover 100% of the TR4 IHS to maximize thermal performance and overclocking potential of the new CPUs.

Waterblocks of the Enermax LiqTech TR4 240 and LiqTech TR4 360 AIO liquid coolers come with cold plates featuring the company's micro-channel-based design with a shunt channel (the firm calls it SCT) that maximizes cooling performance. Both coolers use the same 3000 RPM pump with flow rate of 450 L/h and, as their names imply, are equipped with a 240 or a 360 mm radiator. Enermax claims that the LiqTech TR4 240 and 360 closed-loop LCS can dissipate over 500 W of heat, thus providing a lot of headroom for overclocking.
Specifications of Enermax LiqTech TR4-Series Cooling Systems
LiqTech TR4 240
ELC-LTTR240-TBP
LiqTech TR4 360
ELC-LTTR360-TBP
Dimensions
Waterblock
Pump
Length
76 mm
Width
82.1 mm
Height
38.7 mm
Radiator
Length
274 mm
394 mm
Width
120 mm
Depth
39 mm
28 mm
Fan
Length
120 mm × 2
120 mm × 3
Width
120 mm × 2
120 mm × 3
Depth
26 mm
Fan (single)
Speed (RPM)
500-2300
Airflow (CFM)
23.81 ~ 102.17 CFM
Static Pressure (mm-H2O)
0.673 ~ 6.28 mm-H2O
Noise (dBA)
14 ~ 28
Power
3.6 W
MTBF (hrs)
≧160,000 @ unknown oC
Connector
4-pin PWM connector
Pump
Speed (RPM)
3000
Life Expectancy
≧100,000 @ unknown oC
Power
4.8 W
Tubing Length
310 ~ 315 mm
Compatibility
AMD
TR4/SP3
Intel
-
TDP
≧500 W
The oversized waterblocks of the LiqTech TR4 240 and 360 AIO LCS do not allow installation of the coolers on other sockets, which is a price of a custom-made design. As for reliability, just like other products of the kind they are rated for 100 thousand hours MTBF (pump) and come with a two-year warranty.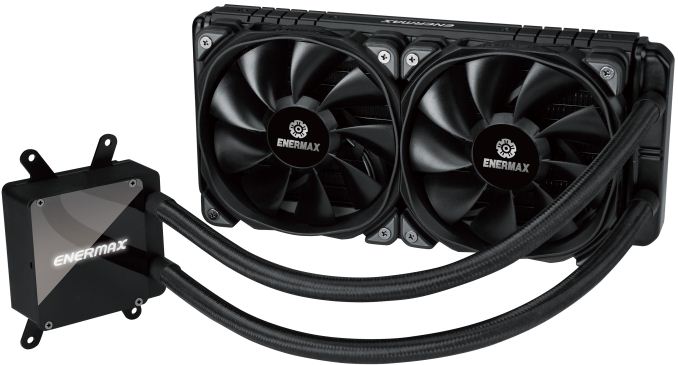 The Enermax LiqTech TR4 240 and 360 closed-loop LCS will be available in the U.S. in late August for $129.99 and $149.99, respectively. Pricing and availability in other countries may vary.
Related Reading:
Source: Enermax