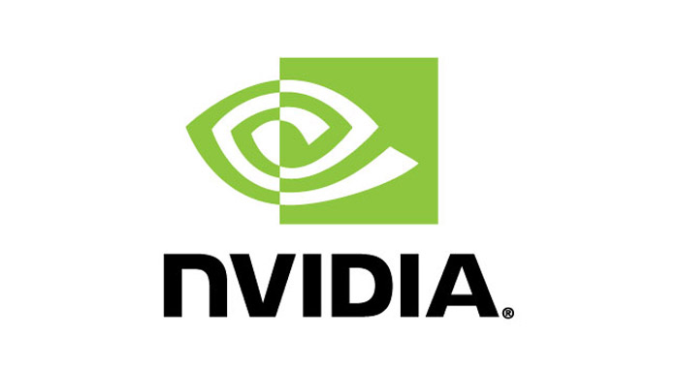 Following up on the July 4th 384.80 hotfix resolving Watch Dogs 2 crashing on startup, today NVIDIA has released driver version 384.94, an update heavily focused on game support. Along with the usual bugfixes, this edition brings Game Ready support for several titles: LawBreakers, ARK: Survival Evolved, Dark and Light, Fortnite Early Access, and Hellblade: Senua's Sacrifice. This release also sees the official debut of ShadowPlay Highlights via LawBreakers, as well as support for EVE: Valkyrie's new Ultra graphics settings.
Building off of support for the LawBreakers "Rise Up" Open Beta in 384.76, NVIDIA has followed up with driver support for the full release of LawBreakers, slated for release on August 8th. The upcoming release also brings the first game to support NVIDIA's new ShadowPlay Highlights feature, a GameWorks technology.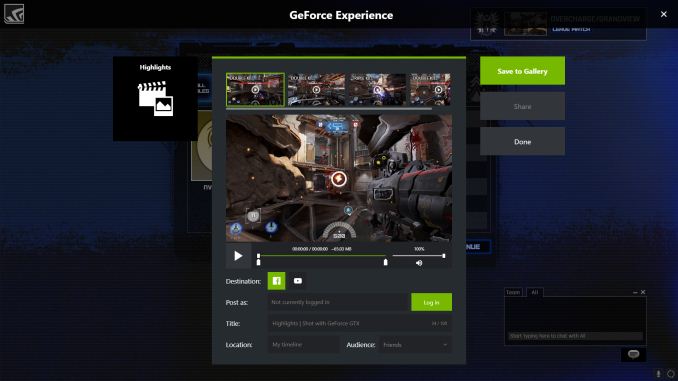 Presently, LawBreakers is also the only game with ShadowPlay Highlights support, and NVIDIA has posted a guide describing how ShadowPlay Highlights works for matches in LawBreakers. ShadowPlay Highlights requires GeForce Experience, and automatically captures gameplay video and screenshots, allowing for easier sharing and uploading.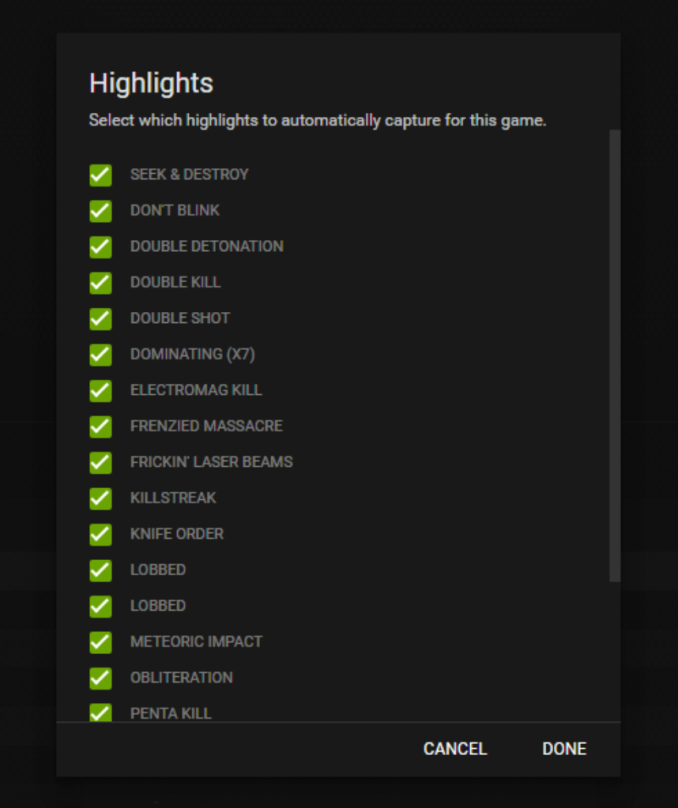 Under the hood, the game's developers configure what events and actions automatically trigger recording by ShadowPlay Highlights. While these triggers are game-specific, examples include multi-kills, boss battles, and unlocking achievements. After a session, the Highlights can be selected to be shared via Facebook or YouTube. Imgur uploading support is mentioned but does not specifically appear for LawBreakers at this time.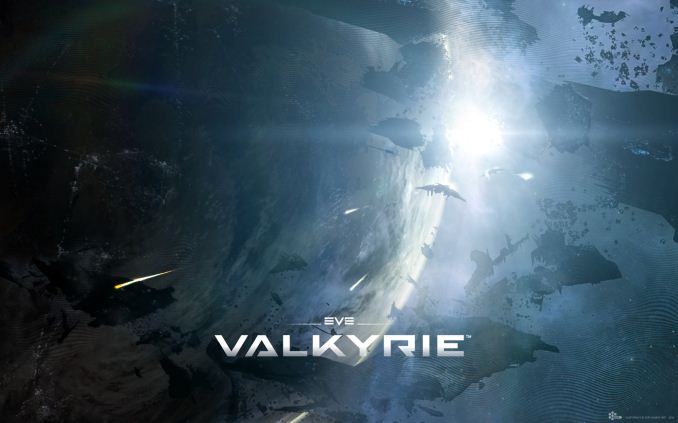 Moving on, 384.94 brings Game Ready VR support for EVE: Valkyrie's "Ultra" graphics settings, which developer CCP Games worked with NVIDIA to create. Among the new settings are volumetric lighting ("God Rays"), Multi-Sample G-Buffer Anti-Aliasing (MSGAA), and Lens Matched Shading (LMS). The last feature, LMS, actually involves rendering to the curvature and shape of VR headset lenses; because a rectangular render has extra unneeded pixels for a curved lens, this can increase performance.
In addition to Game Ready support for ARK: Survival Evolved, Dark and Light, Fortnite Early Access, and Hellblade: Senua's Sacrifice, NVIDIA has also brought Ansel support for ARK: Survival Evolved and Dark and Light. We've described Ansel before, but as a quick summary it is NVIDIA's ultra-high resolution screenshot utility with an artistic flair, able to capture 360 degree 3D images.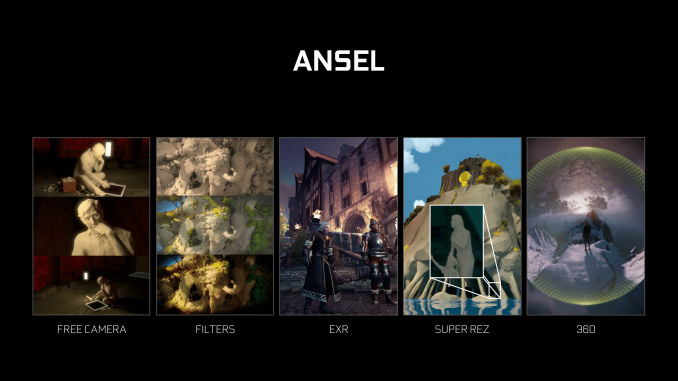 In terms of gamefixes, an SLI issue with GeForce GTX 980s in IL-2 Sturmovik: Battle for Stalingrad was resolved, where performance was not improved under DX11 after enabling SLI. A game-crashing bug within minutes of gameplay was also fixed in Star Ruler 2, as was freezing in Gears of War 4 with the GTX 970 and poor GeForce performance in DNF. HDR settings can now be enabled from the in-game Mass Effect: Andromeda menu while running in full-screen mode on a Titan Xp. Similarly, color over-saturation no longer occurs in Shadow Warrior 2 with GTX 1070/1080 due to Windows HDR conflicting with in-game HDR settings. Lastly, NieR:Automata no longer freezes with the GTX 780/780 Ti, and Watch Dogs 2 no longer crashes on launch with the Titan X.
On the non-game side of matters, an issue was resolved where Channel 9 and rPlay apps on the Windows Store became choppy during playback before crashing. In addition, a DisplayPort connection issue was fixed where the monitor would display no signal after a power cycle on the GTX 980.
Wrapping things up, NVIDIA has also added or updated SLI profiles for LawBreakers and ARK: Survival Evolved, as well as IL-2 Sturmovik: Battle of Stalingrad. Finally, NVIDIA is offering a promotional Mass Effect: Andromeda giveaway to selected GeForce Experience users. Users are made eligible by simply logging into GeForce Experience, and then opting into communications from NVIDIA. Winners will be informed via GeForce Experience notification on August 1st. This promotion is not available in China.
The updated drivers are available through the GeForce Experience Drivers tab or online at the NVIDIA driver download page. More information on this update and further issues can be found in the 384.94 release notes.
Source: NVIDIA