AnandTech Storage Bench - Heavy
Our Heavy storage benchmark is proportionally more write-heavy than The Destroyer, but much shorter overall. The total writes in the Heavy test aren't enough to fill the drive, so performance never drops down to steady state. This test is far more representative of a power user's day to day usage, and is heavily influenced by the drive's peak performance. The Heavy workload test details can be found here.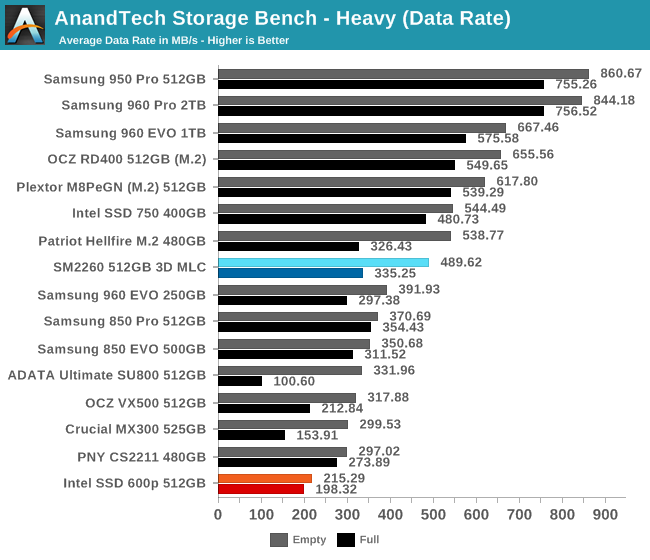 The SM2260 sample's average data rate on the Heavy test is a little bit slower than the Patriot Hellfire when the test is conducted starting with an empty drive, but when starting on a full drive the SM2260 has a very slight lead. The empty drive performance of the SM2260 is still significantly better than any SATA SSD, but the full drive performance drops slightly below the Samsung 850 PRO.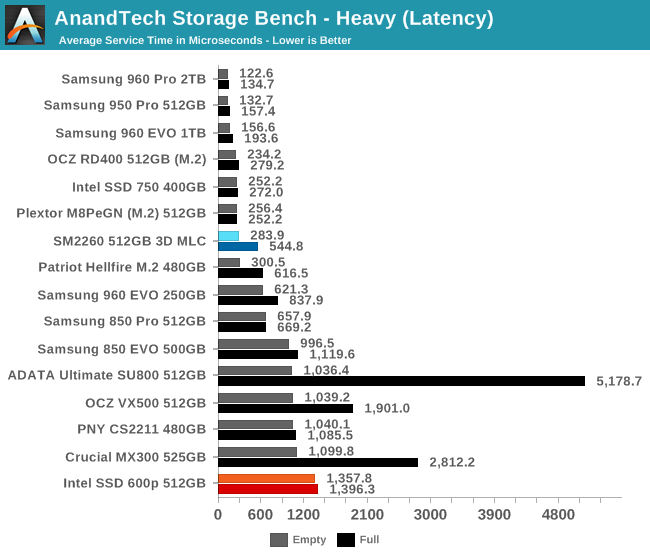 The average service time of the SM2260 sample was slightly better than the Patriot Hellfire for both runs of the test. At best, the SM2260 is roughly on par with the Plextor M8Pe, OCZ RD400 and Intel SSD 750, and at its worst it still holds on to a lead over the best SATA SSDs.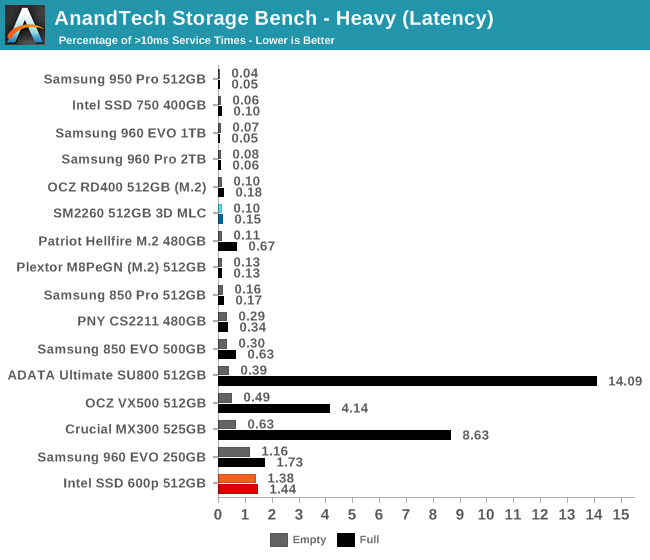 Full or fresh, the SM2260 keeps latency well under control during the Heavy test, where the Patriot Hellfire began to struggle with a full drive.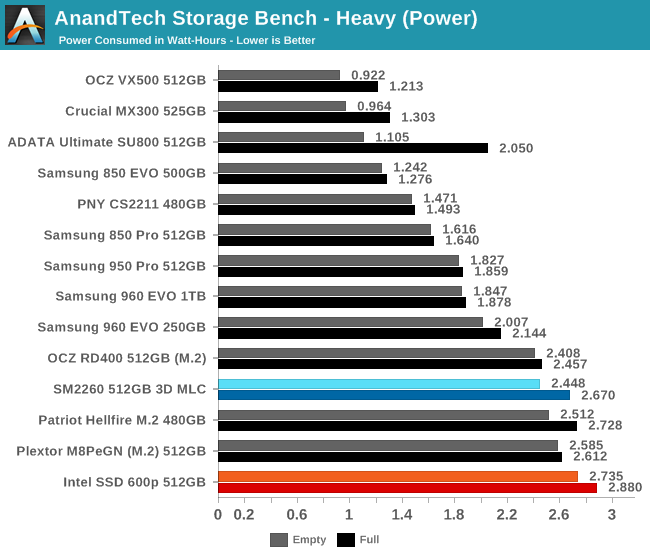 The SM2260 sample uses less energy over the course of the test than the Patriot Hellfire or Plextor M8Pe, and especially the Intel SSD 600p. But other than that, the power efficiency is still poor and nowhere close to what Samsung delivers.