The Cooler and Cheaper Choice
For people coming over from our Core i7-7700K review, where we heralded a new mainstream performance champion, to say that the Core i5-7600K is the smarter choice could be a little confusing. There are several factors in play which are going to make buying the i5-7600K more pertinent to everyone except pure extreme speed freaks (wait, I thought everyone reading this was…!).
For $86 less, the Core i5-7600K scores about 80% of what the Core i7-7700K does in the heavy instruction benchmarks, all while doing it at 30C less and 20W less. If you need extra performance, overclocking it to 7700K frequencies is super easy, and you still come in under power for the extra performance. While our gaming benchmarks aren't necessarily the newest W10 busting titles (we're retesting in Feb with a new benchmark suite), the Core i5 and Core i7 performed almost identical in every test.
If you are user for which money is no object, then the i7 makes sense because it is guaranteed frequency in the system and you have probably bought extra cooling anyway. For a user that needs another $100 to go for a better graphics card but still wants near top mainstream performance, the Core i5 is the smart choice.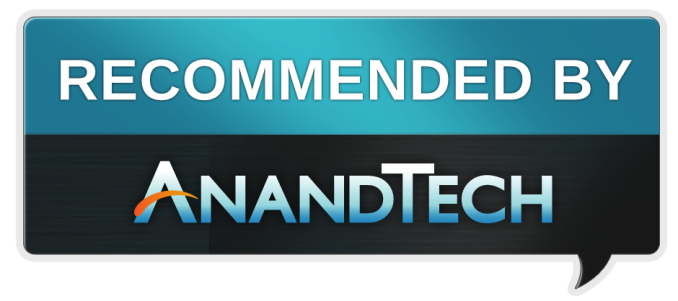 Recommended by AnandTech
The Intel Core i5-7600K: The Smarter Choice
As part of our Kaby Lake coverage, we have some other awesome reviews to check out.
Intel Launches 7th Generation Kaby Lake (Overview and Core Improvements)
The Intel Core i7-7700K Review: The New Out-of-the-box Performance Champion
The Intel Core i5-7600K Review: The More Amenable Mainstream Performer
The Intel Core i3-7350K Review: When a Core i3 Nearly Matches the Core i7-2600K
Upcoming (we're at CES and didn't have time to finish these yet):
Calculating Generational IPC Changes from Sandy Bridge to Kaby Lake
Intel Core i7-7700K, i5-7600K and i3-7350K Overclocking: Hitting 5.0 GHz on AIR
Intel Launches 200-Series Chipset Breakdown: Z270, H270, B250, Q250, C232
Intel Z270 Motherboard Preview: A Quick Look at 80+ Motherboards