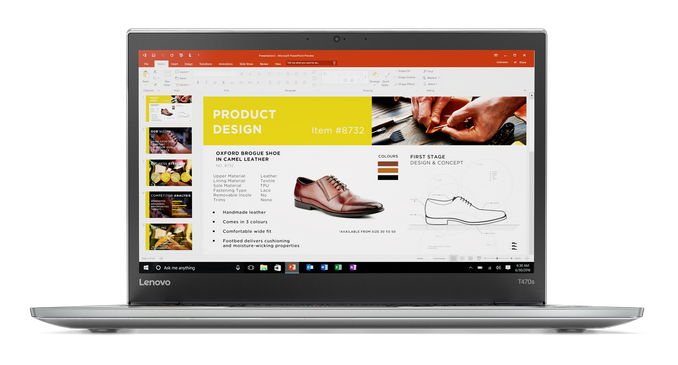 Today Lenovo is announcing a refresh of most of its ThinkPad lineup, and although the model numbers have only changed a bit, there are some very welcome changes to the lineup as well. Since most of the lineup is just being refreshed, we'll go over what's new on a holistic level.
Lenovo's ThinkPad lineup is one of the most well known lineup of laptops around. They've been the business focused lineup in Lenovo's laptop arsenal for some time, and the ThinkPad is a staple in many businesses and enterprises. For 2017, Lenovo has done a gentle retouch of most of the product lineup, brining about some new technology and other changes.
The first big announcement is that Lenovo is launching Intel Optane caching drives on select ThinkPad models. We've followed the development of this new non-volatile storage solution for some time, and please check out the full write-up on this announcement of shipping 3D XPoint here. Due to the small storage capacity, these initial Optane M.2 drives will be used for HDD caching on several ThinkPad models, including the ThinkPad T470p, L470, L570, T470, and T570.
Lenovo is also switching to the Microsoft Precision TouchPad drivers, for a more consistent experience across devices. This is certainly a welcome change, and it's great to see more companies leverage this. Precision TouchPad is continuously being updated by Microsoft as well. The software side is only half of the story of course, but it's a big part of the experience.
Still on the software side, Lenovo is also switching the entire ThinkPad lineup for 2017 to a Windows 10 Signature Edition image. This is excellent news not only for the home user, who won't have to deal with gratuitous software which was not always needed or welcome, but for business users this should allow for faster deployment as well, since a custom image may not be required at all. After some of the news stories over the last couple of years, it is excellent to see a company shipping Signature Edition images right out of the box for an entire product lineup, and we can only hope this expands to the rest of Lenovo's laptops.
On the hardware front, other than Optane, Lenovo is making a big push for USB-C and especially Thunderbolt 3. With the addition of this port, Lenovo is able to offer some new accessories to provide an easier docking solution than the traditional docking station.
ThinkPads have shipped with fingerprint readers for some time, and Lenovo is also supplementing the T470 and T570 with Windows Hello cameras, for facial recognition. This doesn't replace the fingerprint, but gives another option for end users.
Possibly the most interesting news of all is that Lenovo is going to be offering some ThinkPad models in a new silver color, alongside the traditional matte black. Although this could be blasphemy to some, the new color looks great in the images provided, and hopefully we'll be able to get some hands-on time with them at CES and see how it looks in person.
ThinkPad Yoga 370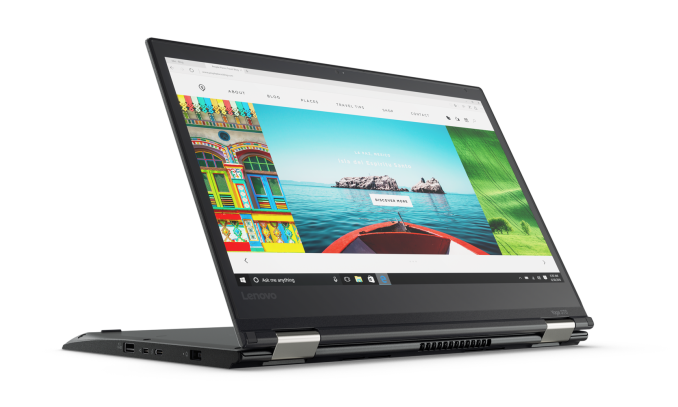 As far as new models, Lenovo is launching the ThinkPad Yoga 370, which is a 13.3-inch FHD version of their ThinkPad Yoga lineup, which previously consisted of the 12.5-inch Yoga 260 and 14-inch Yoga 460. The ThinkPad Yoga 370 offers an integrated pen which docks inside the laptop, as well as Thunderbolt 3, and it will be offered in black or silver with availability in March 2017, starting from $1264.
ThinkPad T470

The T470 is one of the new models to feature an optional Intel Optane 16 GB cache drive, and it also will have a touch fingerprint reader and Windows Hello camera option. Thunderbolt 3 is also here on the 14-inch laptop, along with a GeForce 940MX GPU and up to 32 GB of DDR4. It continues to feature the split battery, with a 23 Wh in the front and a removable 48 Wh or 73 Wh battery in the rear. It will be available in February starting at $914
ThinkPad T570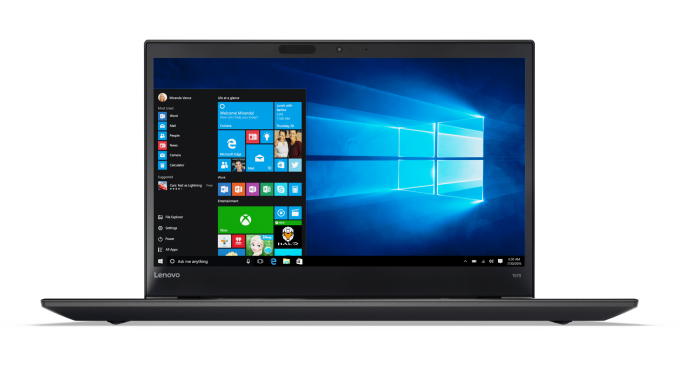 The 15.6-inch T series is similar to the T470 in that it will offer Thunderbolt 3, fingerprint, IR camera, and Intel Optane caching, and it also keeps the dGPU with the GeForce 940MX, but the larger model can also be had with a UHD display (3840x2160) in addition to the standard FHD (1920x1080) version. It will be available in March starting at $909.
ThinkPad T470s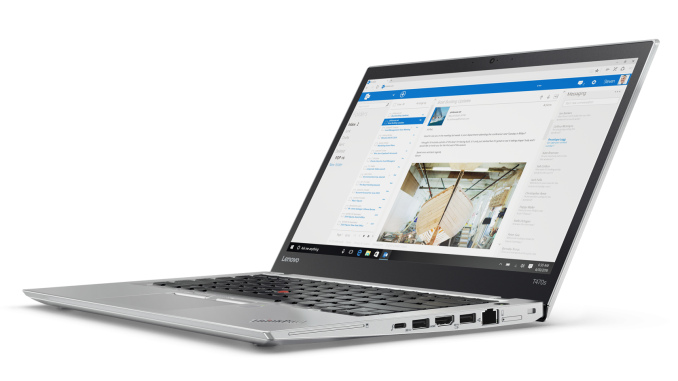 The ThinkPad T470s continues to get slimmer and lighter. What was once a slightly lighter T series is now a 14-inch notebook that is under three pounds, with the latest version just 2.9 lbs. It can be had with up to 24 GB of memory, with 8 GB soldered on and a single DIMM available for another 16 GB. It still features Ethernet, along with Thunderbolt 3 and up to 1 TB of PCIe SSD. The thinner T series is also available in silver, with availability in February starting at $1099.
ThinkPad T470p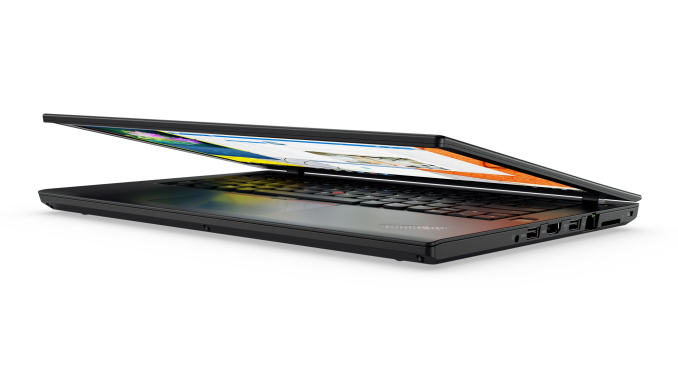 The p model is for performance, with 45-Watt CPUs instead of the U series found in the slimmer and lighter notebooks. This is combined with the GeForce 940MX, and up to 32 GB of DDR4. The T470p is also available with the 16 GB Intel Optane caching drive, and split batteries with up to 12 hours of battery life with the larger 72 Wh battery in the rear. The T470p will be available in March starting at $1049.
ThinkPad 13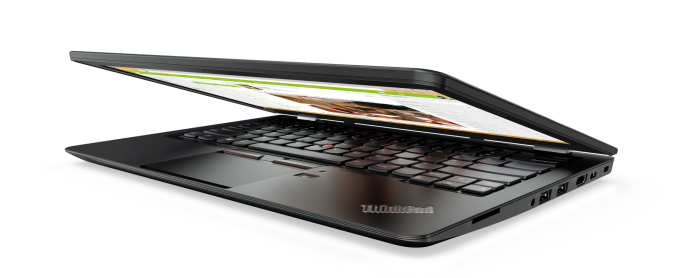 The ThinkPad 13 is Lenovo's value offering, and it will be available in January for a starting price of $674. For less than $700, it will feature Intel Kaby Lake processors, with up to 32 GB of DDR4 with 2 DIMM slots, and up to 512 GB of PCIe storage. The display is a FHD 1920x1080 touch version, and it features 3 USB 3.0 ports, USB-C which doubles as a charging port, dTPM 2.0, and a SD card reader. It's 19.1mm thick and weighs 3.17 lbs. It will also be offered in black or silver.
ThinkPad L470

The L series is positioned as the mainstream business value lineup, and they slot in for a bit less money than the T series. The L470 is a 14-inch FHD IPS model, and it also features optional Intel Optane caching, and 2 DIMMS for up to 32 GB of RAM. It keeps the split batteries as well, offering up to 95.5 Wh of battery capacity. In addition, it adds a discrete GPU in the Radeon R5 M430. It will be available in March starting from $799.
ThinkPad L570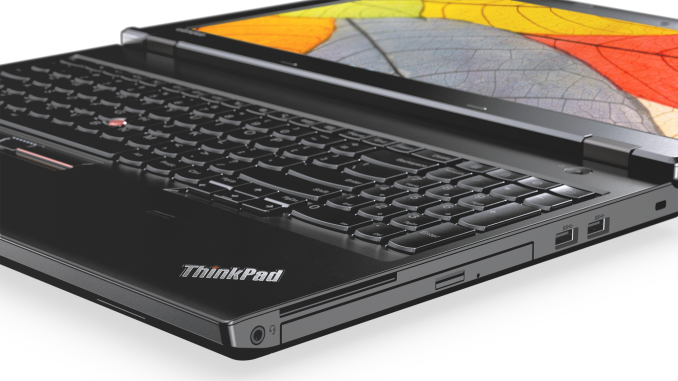 This 15.6-inch laptop is quite a bit different than the similarly named L470, in that it doesn't have the split battery, or discrete graphics. It has a single 48 Wh battery, along with optional Intel Optane caching or SSD drives. The base model is a 1366x768 TN display, so be careful, although there is a FHD IPS offering as well. It features a dedicated number pad and optical drive, and it can be had with up to 32 GB of DDR4 with the 2 DIMM slots, and will be available in March starting at $809.
ThinkPad X270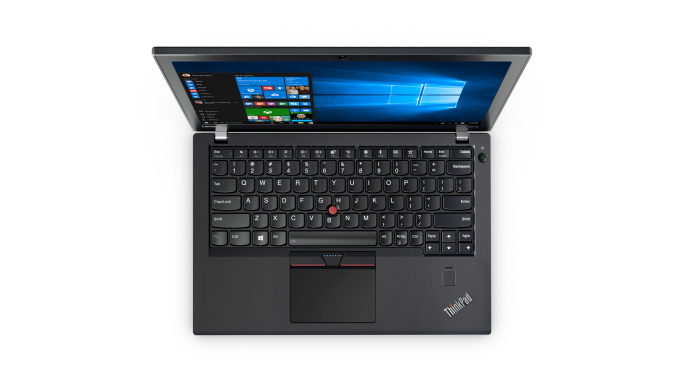 This 12.5-inch ThinkPad has been around for quite a while now, and the latest version adds USB-C for power, display, and data. RAM options are 4 to 16 GB of DDR4, and storage is up to 2 TB of HDD or 512 GB PCIe SSD. It offers the ThinkPad split battery with 23 Wh in the front and 48 or 72 Wh in the rear. With the largest battery, Lenovo claims up to 21.4 hours of battery life. It comes in at 2.9 lbs, with availability in March from $909