AnandTech Storage Bench - The Destroyer
The Destroyer is an extremely long test replicating the access patterns of very IO-intensive desktop usage. A detailed breakdown can be found in this article. Like real-world usage and unlike our Iometer tests, the drives do get the occasional break that allows for some background garbage collection and flushing caches, but those idle times are limited to 25ms so that it doesn't take all week to run the test.
We quantify performance on this test by reporting the drive's average data throughput, a few data points about its latency, and the total energy used by the drive over the course of the test.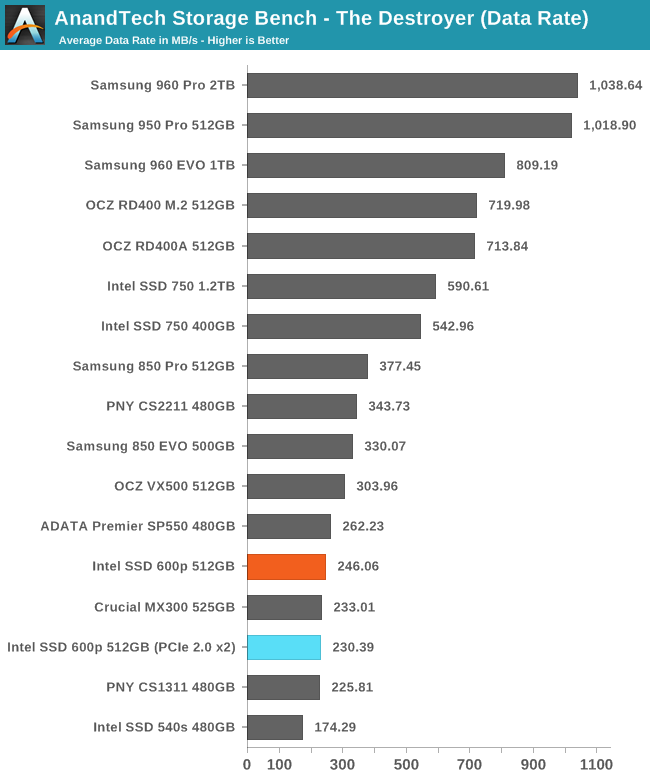 The average data rate sustained by the 600p on The Destroyer shows that the drive is almost entirely limited by the speed of the 3D TLC NAND, and it is barely any faster than the Crucial MX300 that uses the same NAND.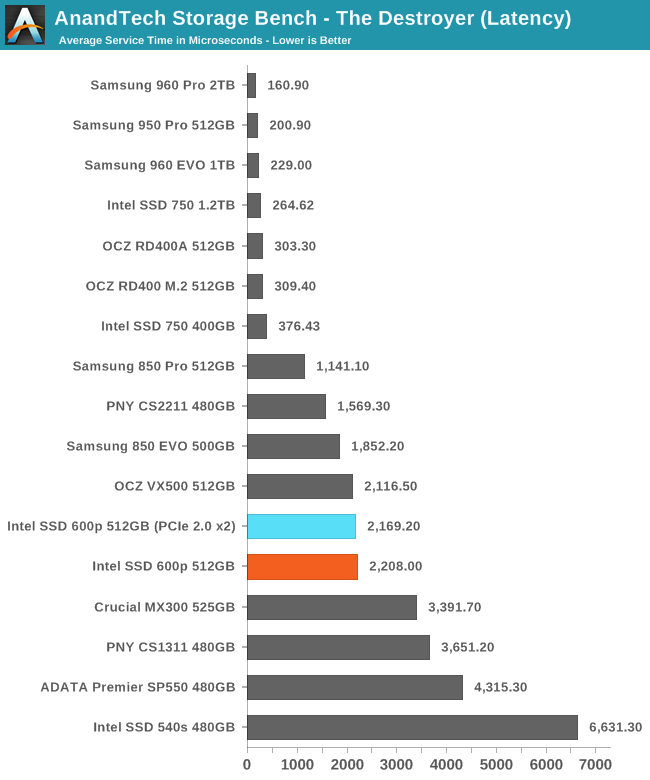 The average service time of the 600p is much lower than most TLC SSDs, so the NVMe PCIe interface is providing some latency benefit even when the drive's throughput doesn't need anything faster than SATA. The 600p is still only as good as a mid-range MLC SATA SSD and doesn't come close to the low latency of high-end NVMe drives.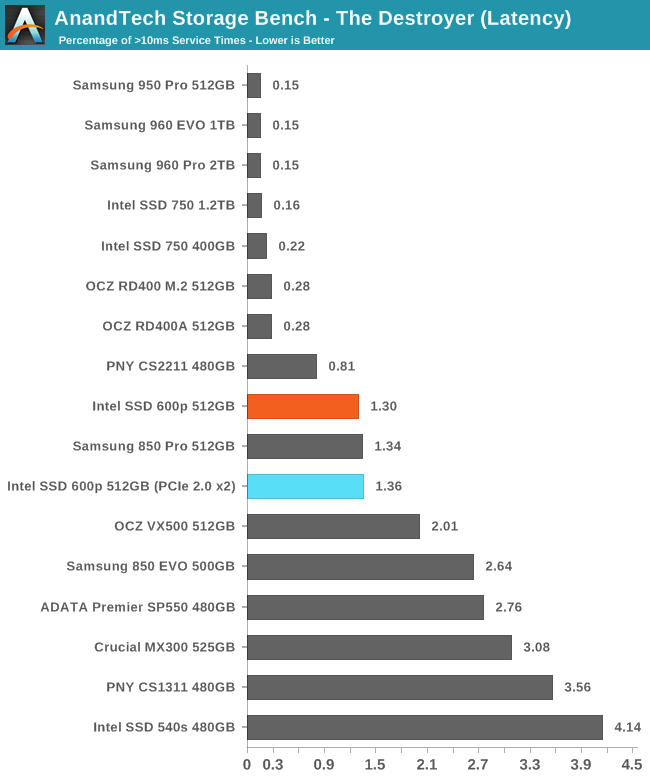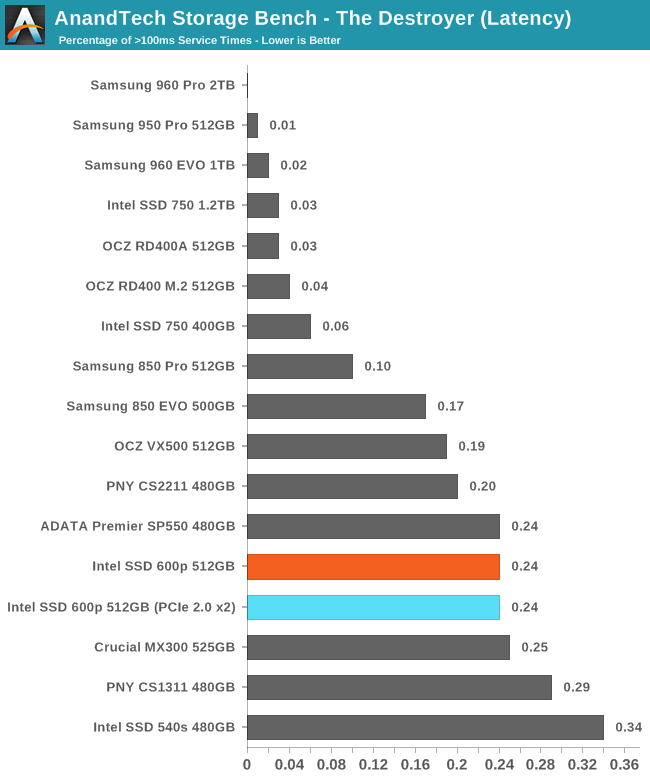 The number of high latency outliers above the 10ms threshold and above 100ms tells two quite different stories. The 600p is as good as most MLC SATA drives at completing most of its operations in under 10ms, but when the drive stalls, it does so as severely as a budget TLC SATA SSD.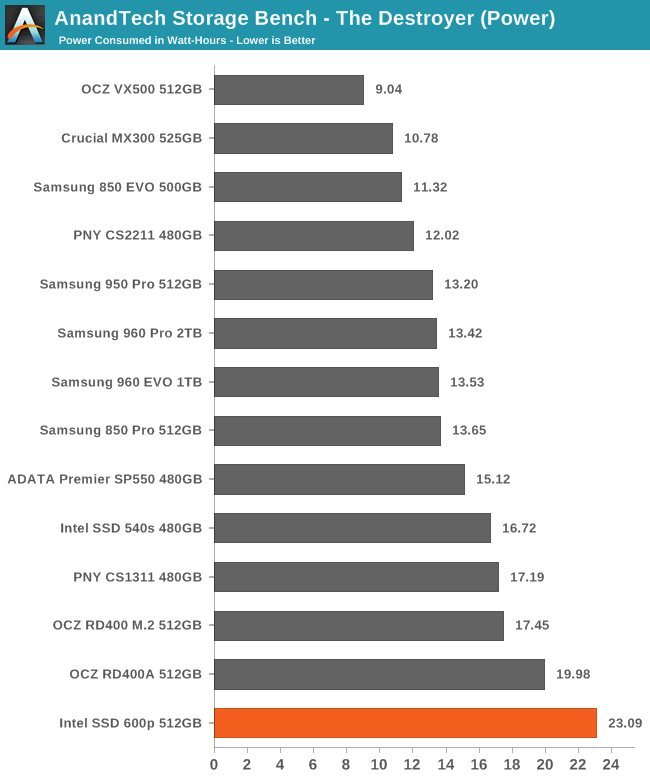 Operating a PCIe 3.0 x4 link requires quite a bit more power than a SATA link, so most PCIe SSDs start at a disadvantage in power consumption and make up for it by completing the test fast enough that the total energy used is not higher than is typical for SATA SSD. The 600p doesn't complete The Destroyer any quicker than a SATA SSD and the 40nm fab process used by the SM2260 controller doesn't do it any favors here either.