AnandTech Storage Bench - Light
Our Light storage test has relatively more sequential accesses and lower queue depths than The Destroyer or the Heavy test, and it's by far the shortest test overall. It's based largely on applications that aren't highly dependent on storage performance, so this is a test more of application launch times and file load times. This test can be seen as the sum of all the little delays in daily usage, but with the idle times trimmed to 25ms it takes less than half an hour to run. Details of the Light test can be found here.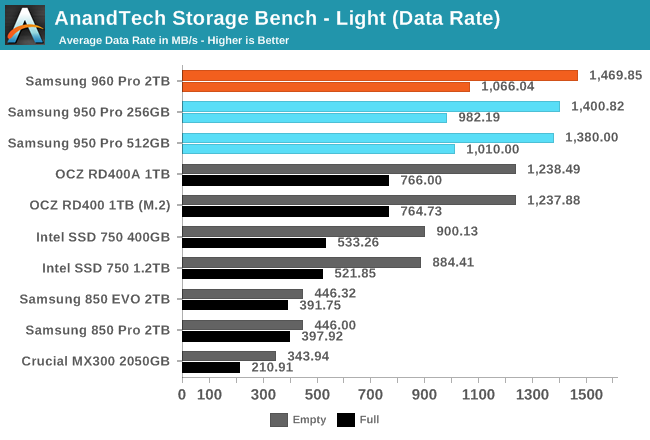 Once again, Samsung breaks its own unchallenged record with average data rates on the Light test. The NVMe drives all show a relatively large disparity in performance when the test is run on a full drive compared to starting on an empty drive, while the faster SATA drives have very little room to perform better on an empty drive.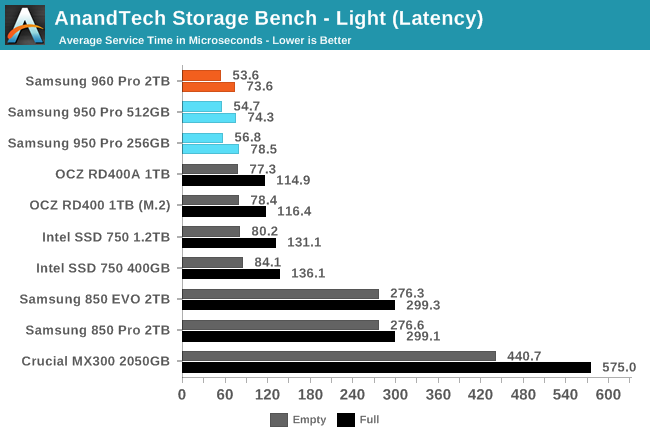 The 960 Pro shows almost no improvement in average service time, but it doesn't need to since its worst-case full drive performance is better than the competition's best case.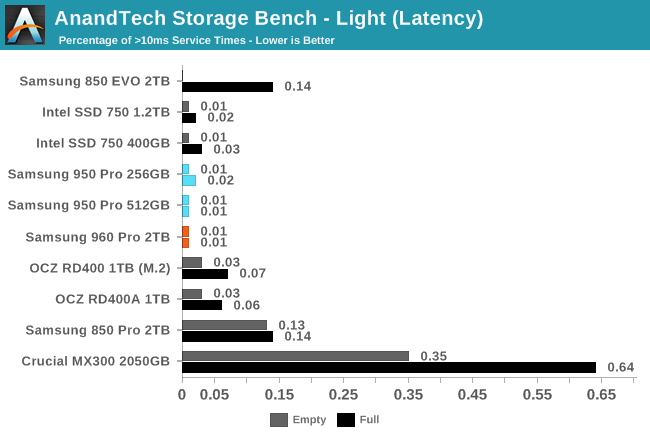 Of the PCIe SSDs only the OCZ RD400 experiences more than a handful of operations that take longer than 10ms to complete. The Samsung 850 EVO is itself an odd outlier because the Light test fits entirely within its SLC cache, so no operations take more than 10ms.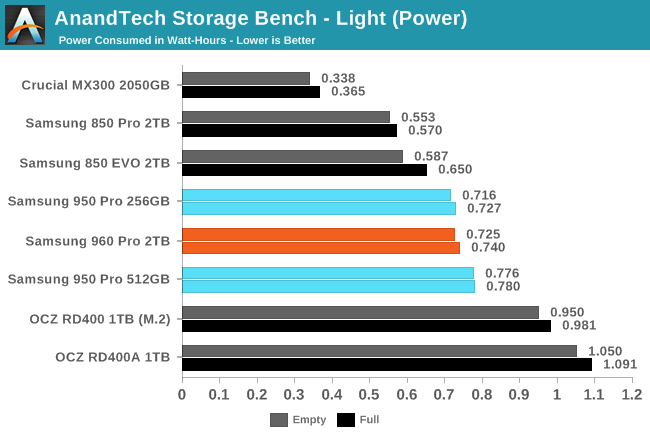 The 960 Pro's power efficiency is once again similar to the 950 Pro: better than the other PCIe SSDs but not as good as a decent SATA SSD.