Despite the barrage of ice storms on the East Coast, we managed to make it out to this year's Spring Intel Developer Forum in San Jose. The warm weather and lack of ice was a welcome change, as was the fact that the opening keynote began at a leisurely 12:30PM PST.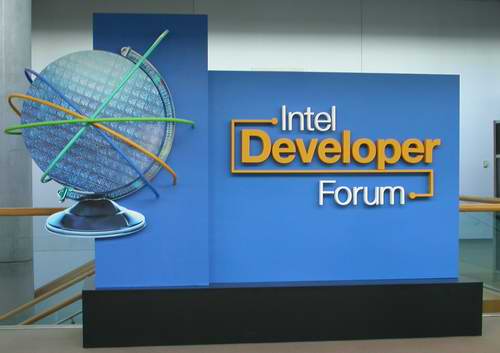 The 13th ever Intel Developer Forum was kicked off in what has become a recent tradition, starting out with an introduction by Pat Gelsinger, Intel's extremely talented CTO and ending with the usual confidence building talk by the well known Intel CEO, Craig Barrett.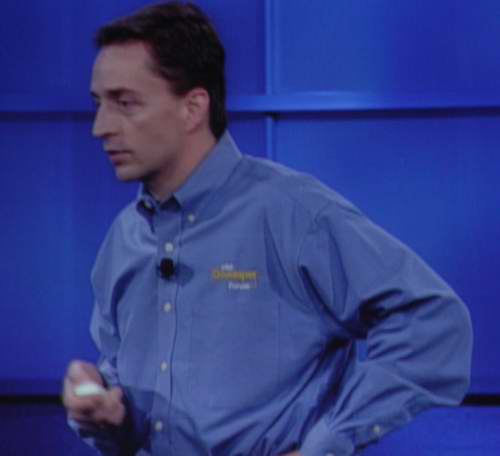 Intel's Pat Gelsinger - He'll be back later this week with a bit more to say
Pat didn't have much new to say in his introduction, as we're all expecting the majority of that to take place towards the end of the week during his own keynote. The focus of his introduction continued to be this idea of convergence between the computing and communications industries, and that Intel is still working to bridge the gap between those two sectors.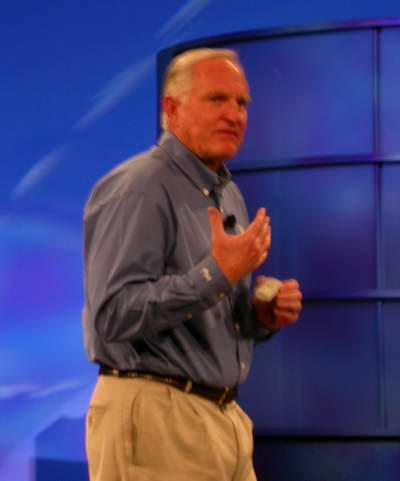 Intel's "Convergence Cowboy" - Dr. Craig Barrett
Pat quickly segwayed into Dr. Barrett's keynote, which started out as the usual spiel about how Intel is continuing to invest even given the current economic climate. Intel's continued spending in the industry is definitely something to be respected, as the research they are doing into silicon technology has clear benefits for the industry as a whole in the coming decades. Showing off those clear benefits to a group of 4,000 people in a conference hall isn't exactly the easiest thing to do, but during Barrett's keynote there were a handful attempts..