AOpen
AOpen showed off a large array of products. As far as we could tell from their sales pitch, they are concentrating on becoming a solutions provider more than "just" a motherboard manufacturer. This is further apparent by looking at their wide range of product offerings, which include motherboards, video cards, optical storage, networking, audio, computer cases, and laptops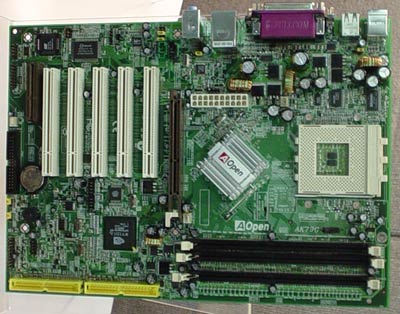 .
Some of the boards AOpen showed off include this ATX nForce2 above, featuring the nForce2 SPP and MPC-T. AOpen expects retail availability of this board in the U.S. by the end of November.
AOpen of course has their Granite Bay (E7205) motherboard on display at Comdex. This board should hit the market relatively soon, although AOpen was unable to give us a more exact date at the time of publishing.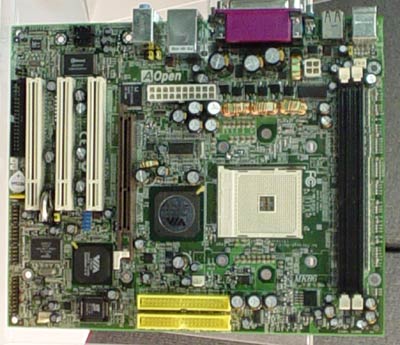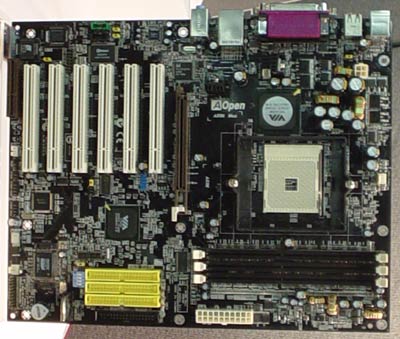 Finally, we have AOpen's Hammer boards. Both are based on VIA's K8T400 chipset. The first picture is AOpen's mATX solution, while the other is their full-sized ATX board. AOpen expects these boards to retail in Q2, which is when they believe ClawHammer will be available in sufficient quantity.